Is cooking a science or an art? If this question arises in your mind frequently, then you are on the right page. It's a mixture of both sciences as well as art. All the scientific processes that make cooking meaningful are even more emphasized with the help of personal skills.
25 Famous Female Chefs From Around The World
Only science makes cooking incomplete, and what makes it complete, that is, art is what makes a chef. Not everyone has cooking skills, and today we bring to you the top 25 Famous Female Chefs From Around The World that took cooking to another level.

Nadia Santini
Nadia, a 68 year old chef is best known for her cooking in Italian cuisine. Taught by her future husband's great grandmother, her cooking improved with every single day. This passion led to her owning the restaurant named 'Des Pascatore,' which was started by her great grand in-laws. Her continuous efforts made it earn 3 Michelin stars in 1996. She gained a lot of recognition after her appearance in a documentary named ' Three stars'. Through this appearance people termed her as a quite gentle human with a radiant personality.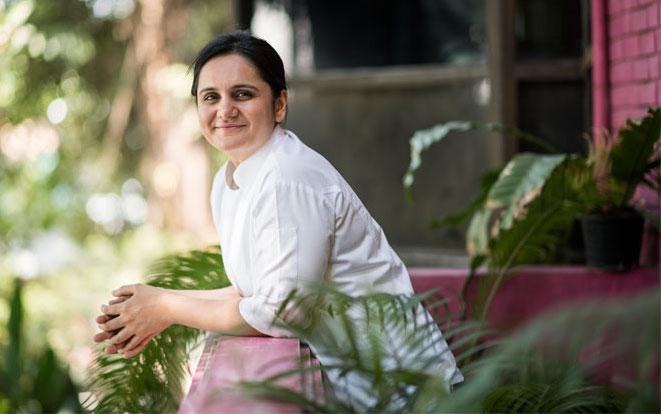 Garima Arora
Garima Arora is an Indian originated chef who was born in 1986 in Mumbai. She made India laugh in happiness after becoming the first Indian woman to be awarded a Michelin star in 2018 for her restaurant GAA. Besides being awarded with the honor of a prefix to her name as Asia's best female chef in 2019 she feels that there is lot more to achieve. The main two pieces of advice she has for younger chefs is to work hard and learn essential business running skills.
April Bloomfield
April Bloomfield is a British chef who can turn everyone's head with her ability of Modern American cooking. About 47 years after coming into this world, she became a proud owner of a Michelin star and many restaurants. Out of her restaurants, 'The spotted pig' and 'The Breslin' in New York earned a lot of fame.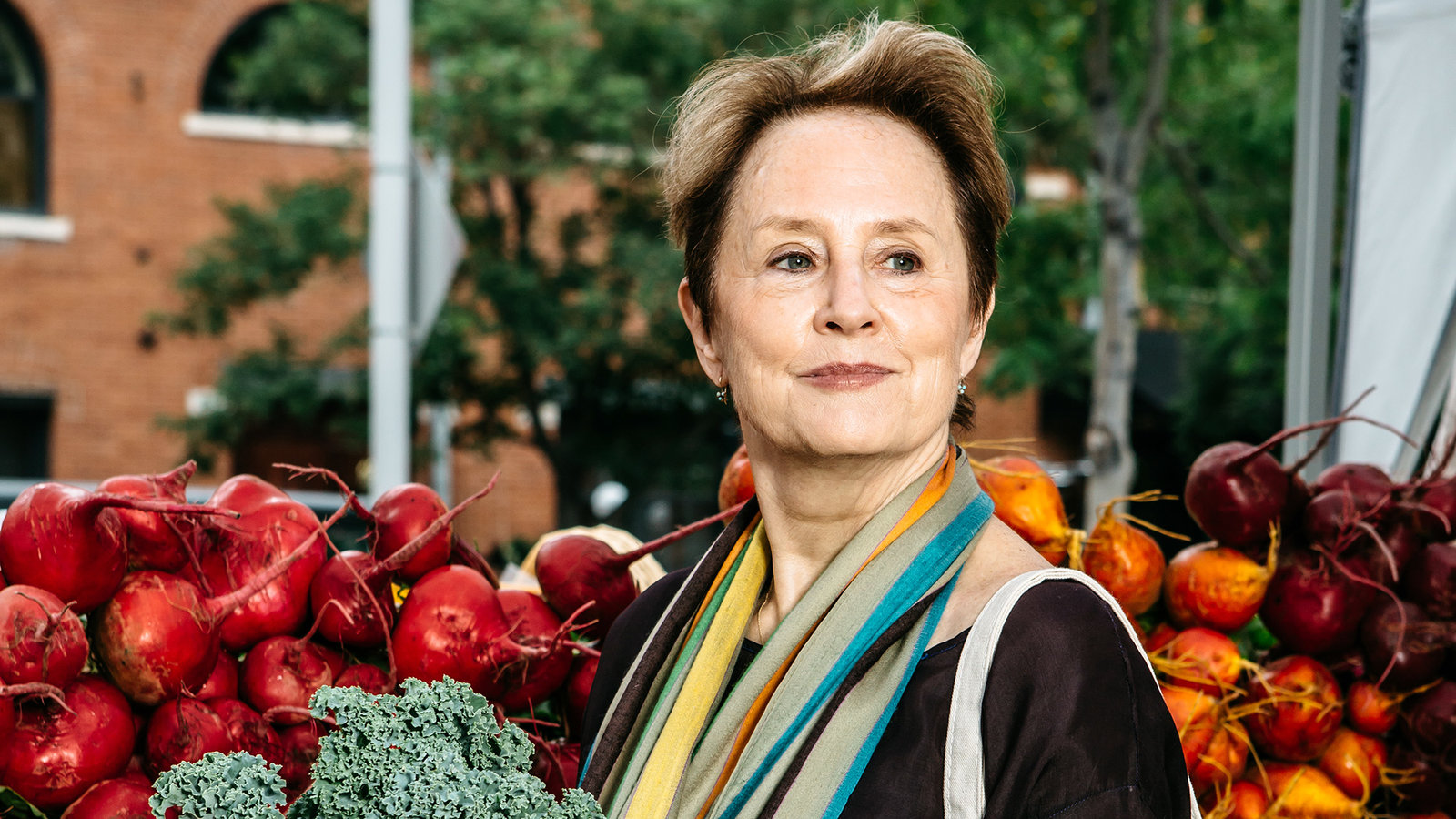 Alice Waters
Alice Waters was born in the year 1944 in New Jersey. She is a famous American chef, restaurateur, and author known for bringing California cuisine into the limelight. Her strong head dedication to healthy and organic foods inspired Michelle Obama's White House organic vegetable garden program. In one of her interviews, she talked about being passionate about pleasing people and going into the dining room to observe what others are eating. If someone doesn't like her food, she tries to change her menu instead of overlooking it so that everyone is fed well.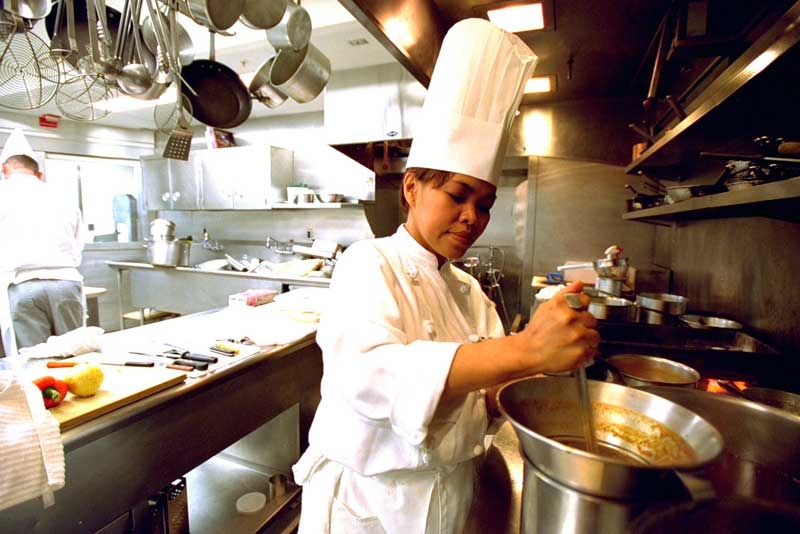 Cristeta Comerford
From making a mark in French cuisine to becoming the White House executive chef, Cristeta did that all. She was born in 1962 and became the first Asian to hold such a prestigious position in the White House. Besides this she was the one who handled a sizable grand dinner in honor of Indian prime minister Mr. Manmohan Singh. According to Michelle Obama, Cristeta, being a mom herself, knows how important health is for any family and tries to put every inch of effort to make it nutritious.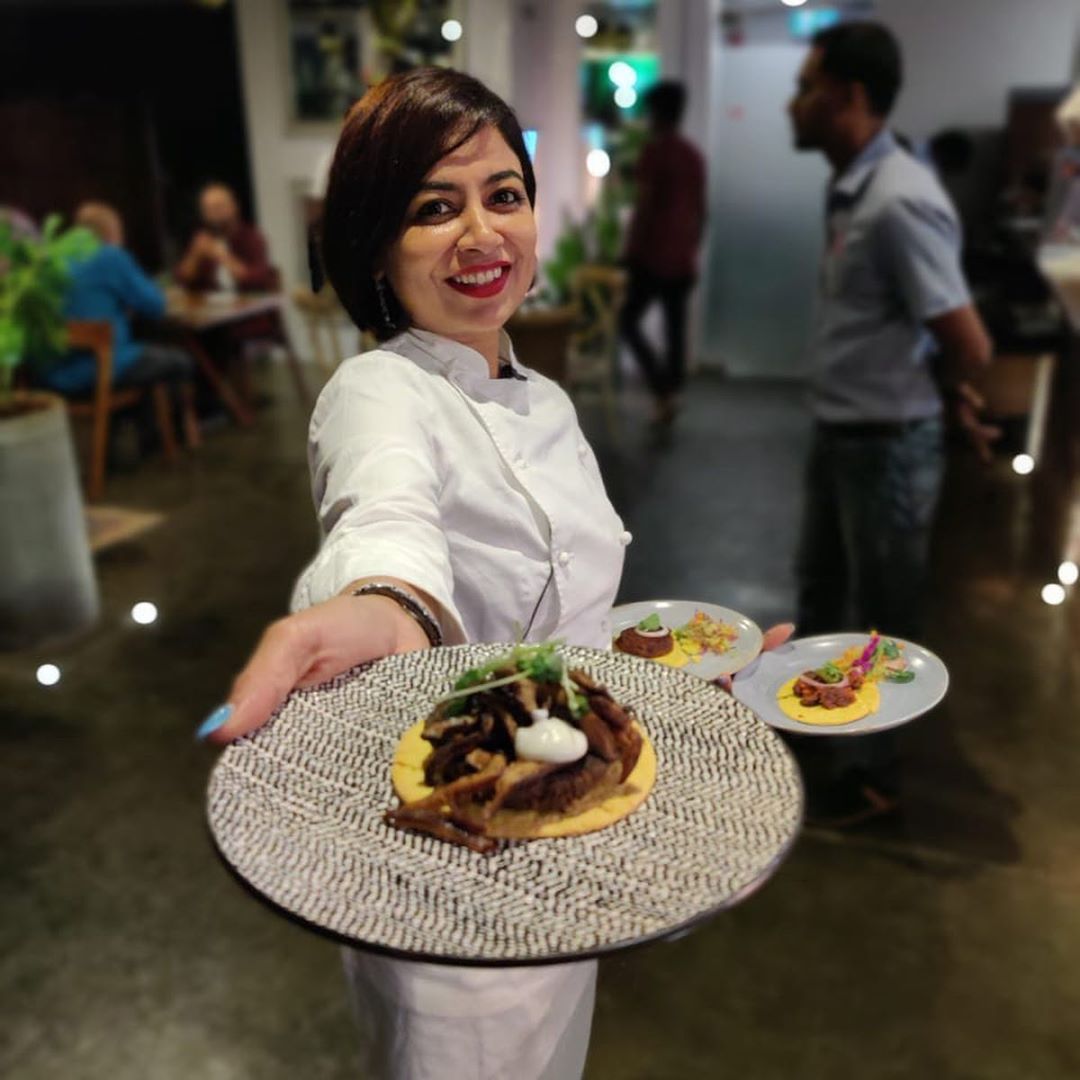 Ambinder Sandhu
One of the leading chefs of India, Mrs. Sandhu, was honored with the national award in 2016 for being the best female chef of India. She earned a lot of recognition after a dish she cooked named 'Deomali,' which explored the cooking styles of the tribals of Arunachal Pradesh.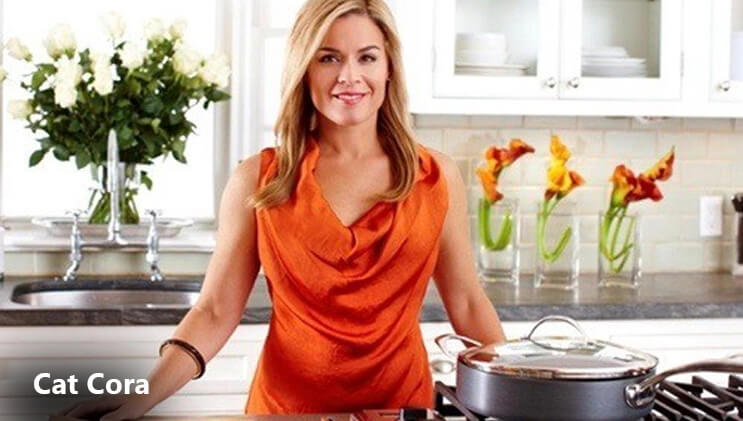 Catherine Ann Cora
If you think that Catherine is just a chef, then let me introduce her as an author, restaurateur, television host, and whatnot alongside being a chef. Alongside being an expert in French and Mediterranean cuisine, she is also famous as an 'Iron chef.' Catherine achieved it all from being a proud owner of Cat Cora's Que(restaurant), Cat Cora gourmet markets, a television star, which a young chef always dreams of.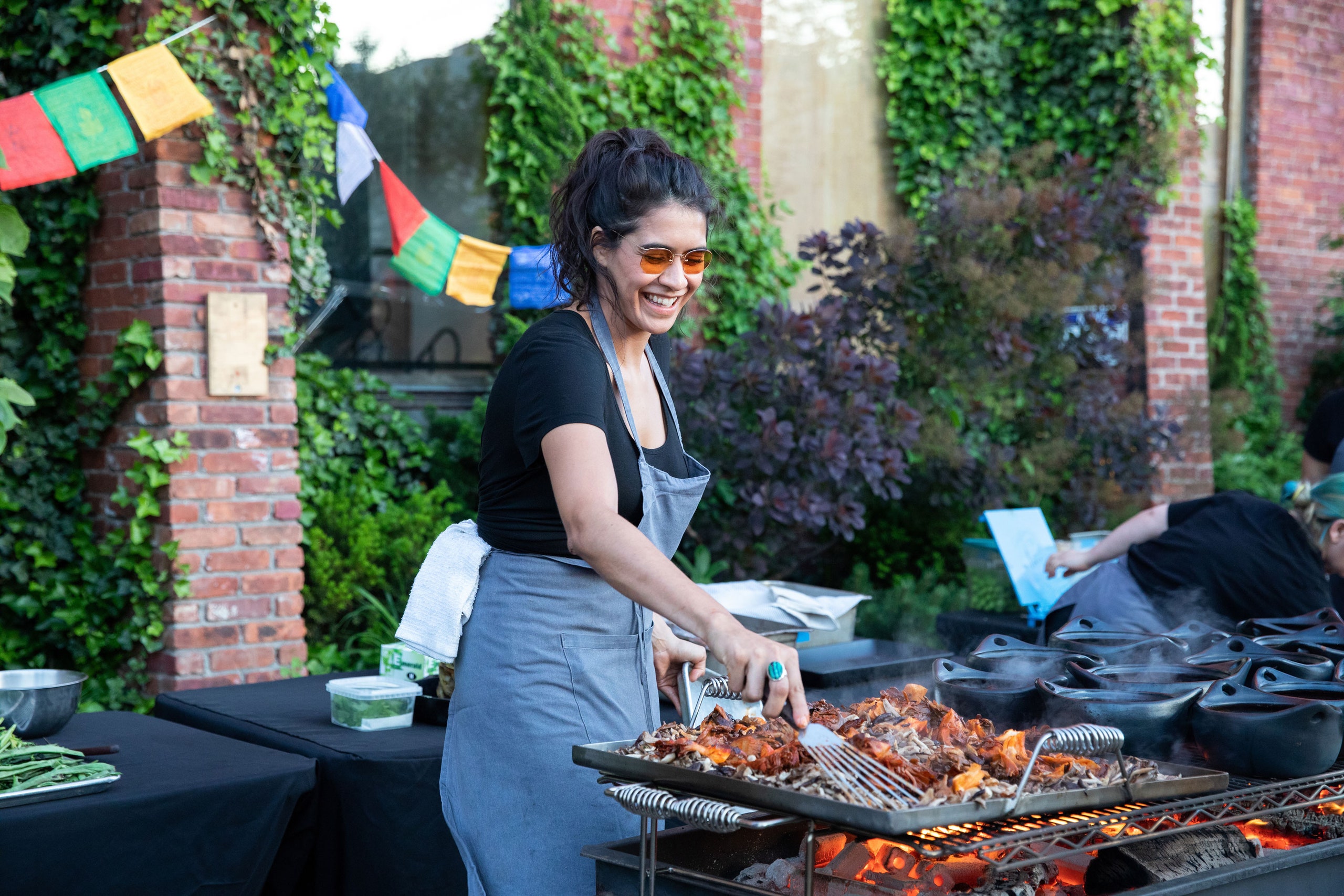 Daniela Soto-Innes
Daniela is a Mexican-born chef who was a fitness freak before stepping towards becoming a chef. Contrary to what others feel, she believes that a little exercise is necessary to start a healthy day and doesn't mind conduction a 10 minutes fitness session at the restaurant itself. Daniela believes that the reason she was drawn towards cooking was the different personalities of various individuals. Besides becoming the youngest chef to be named the world's best female chef by the world's 50 best restaurants, she did what was in her hands to make Mexican cuisine more delightful.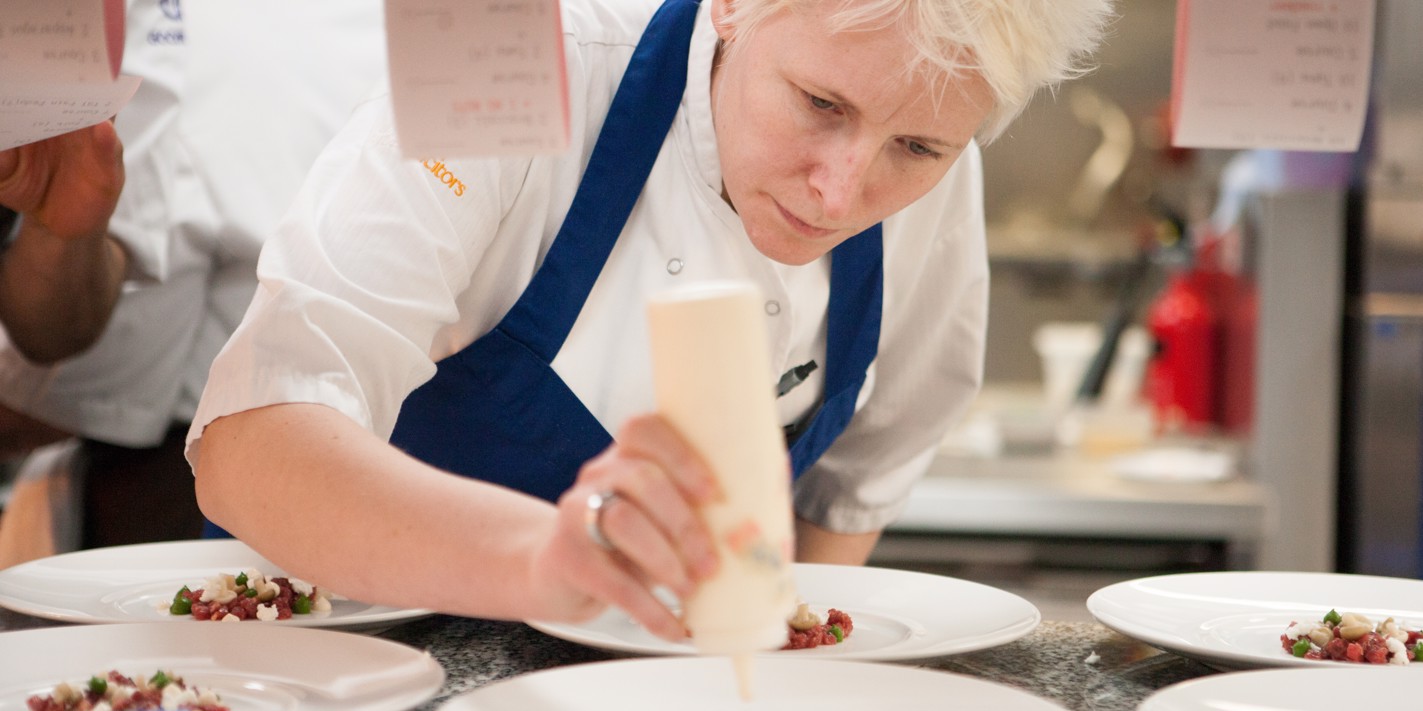 Lisa Goodwin Allen
Born in England in 1981, Allen is best known for her cooking in British cuisine. She is an executive head chef at Northcote, a Michelin star restaurant in Lancashire. For retaining the Michelin star, Lisa played a significant role and became the one to hold it after Nigel Haworth, her head at Northcote. Whether it's winning chef of the year in 2008 by northern hospitality awards or winning restaurants in 2011, she has many accolades under her name.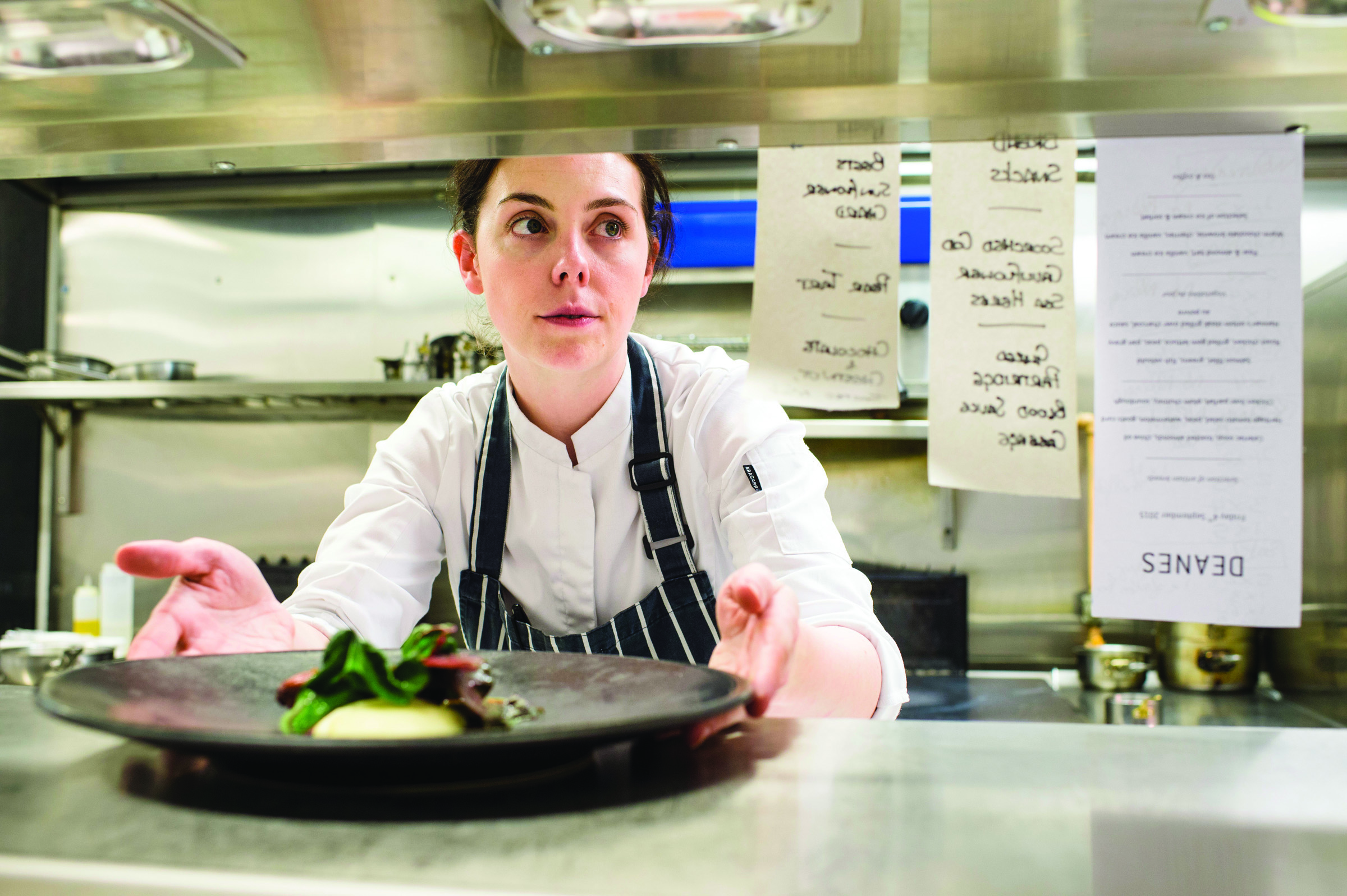 Danni Barry
Danni Barry started working in a professional kitchen at 14 when children were more fond of toys. After starting her professional career in 2003, Barry moved worldwide to gain more experience as a chef. Her experience paid her off, and she was named the Irish chef of the year in 2016 alongside becoming the 2nd female Irish chef to hold a Michelin star. 
Cristina Bowerman
Cristina was born in Italy in 1966. She worked as a graphic designer after her studies, whereas destiny wanted something else. Pursuing her career as a graphic designer, she studied culinary arts and gained experience while working in a restaurant. Being a professional at molecular gastronomy, she even struggled during the initial years, but the hard work soon paid off. The restaurant she worked in was awarded a Michelin star, and since then, the ladder towards success haven't stopped.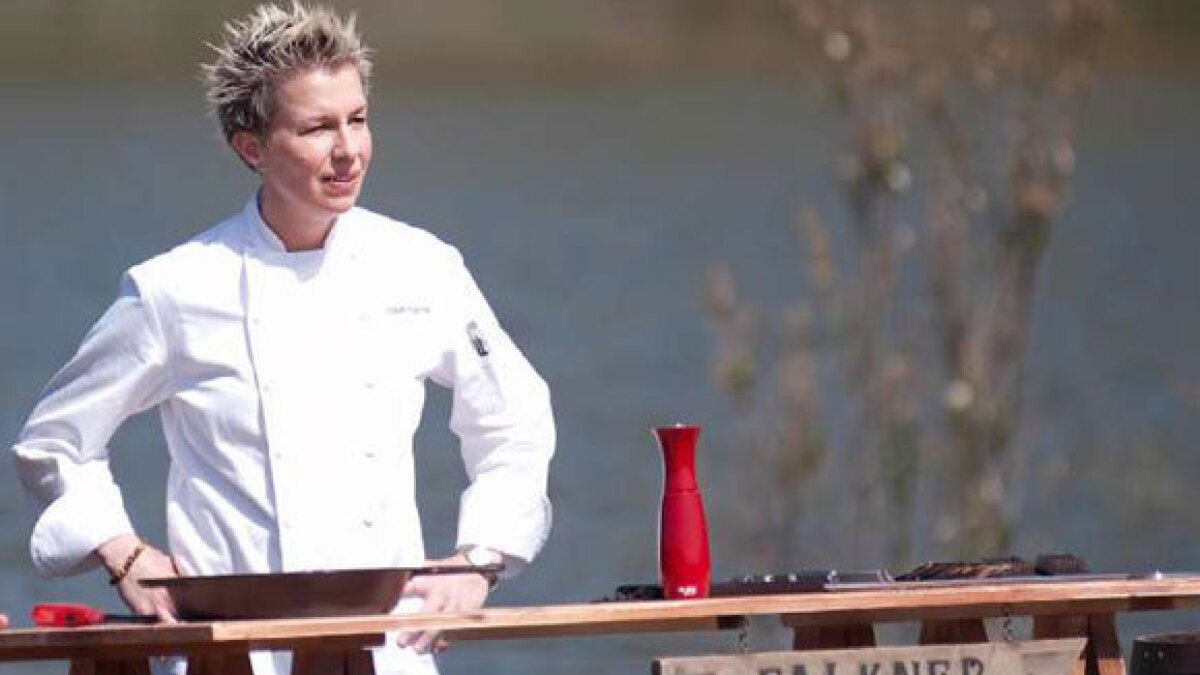 Elizabeth Falkner
Elizabeth Falkner, a 55-year-old chef has tried her hands-on many cuisines in her 31 years of cooking experience and became a professional at many. Some of her stated cooking styles are American, Italian, California cuisines and breaks and pastries in which her skills are bang on. In addition, she has been a competitor and a judge in many cooking shows alongside running many restaurants as a co-owner in California.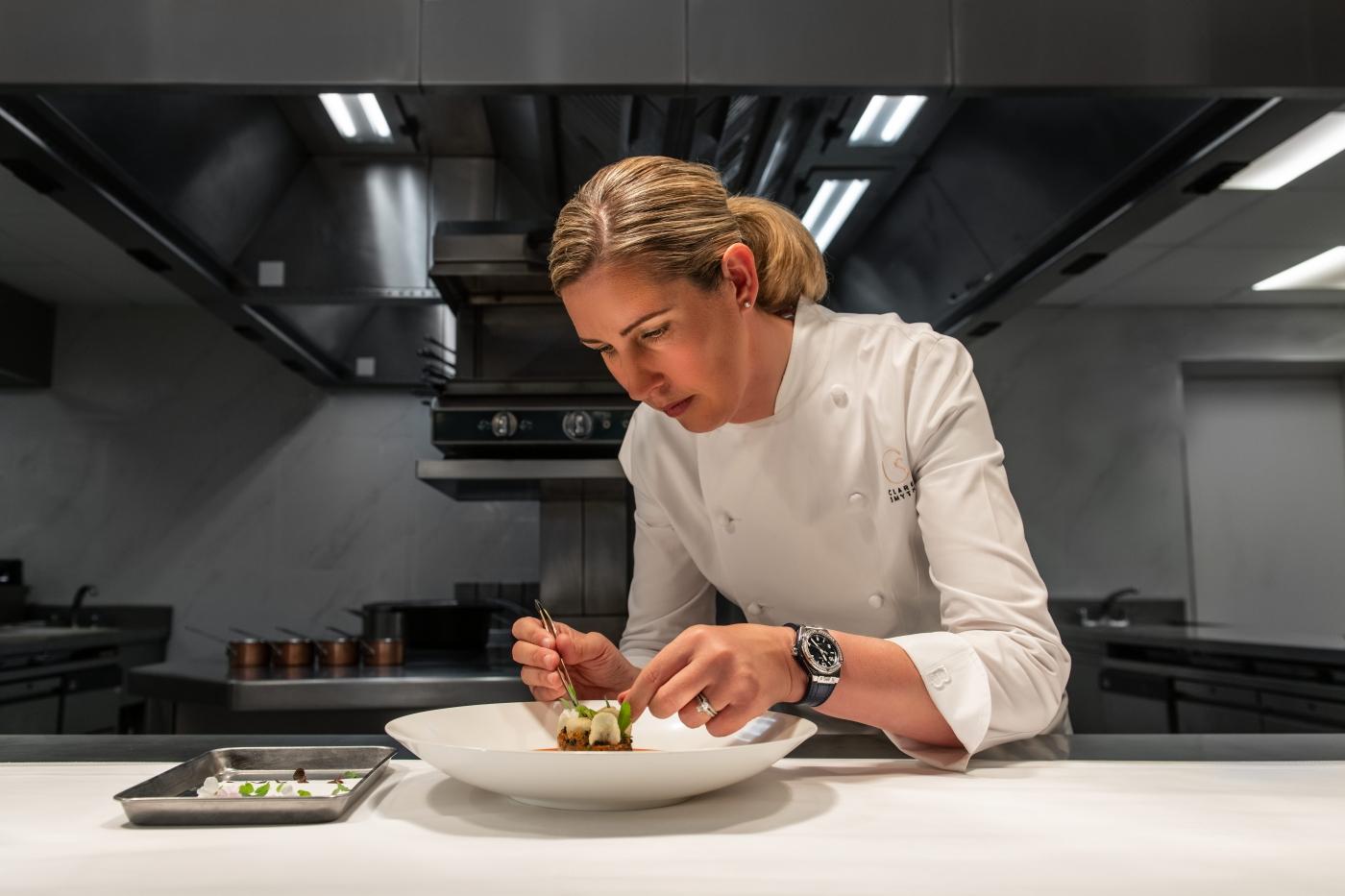 Clare Smyth
Clare Smyth was born in 1978 in Northern Ireland. Every statement on her achievements will fall short because of so many accolades she got registered under her name. Besides being a proud owner of 3 Michelin stars, she also catered at Prince Harry and Meghan Markle's wedding. Smyth is a chief patron at Restaurant Gordon Ramsay and earned chef of the year award in 2013.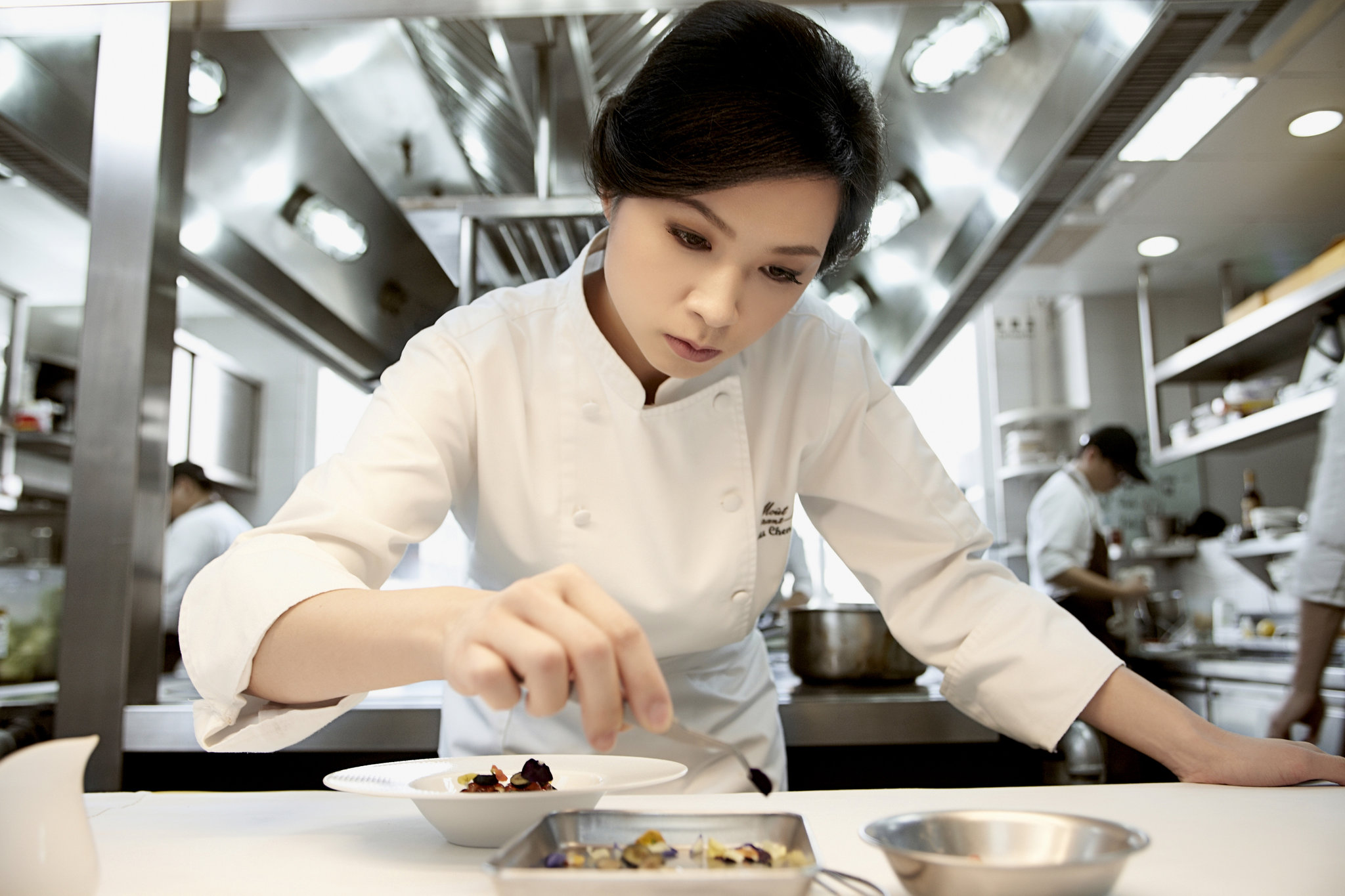 Lanshu Chen
 Lanshu chen was born in Taiwan and got the advantage of learning cooking from her grandmother and mother. After polishing her skills through culinary school and working under a few chefs, Lanshu opened Le Mout's restaurant in Taichung, Taiwan, in 2008. She never left her roots and created cuisines with the balance of Taiwanese sources and French culinary art. The world admired her work and awarded her with many prefixes such as Asia's best female chef in 2014, the Best restaurant in Taiwan in 2016, etc.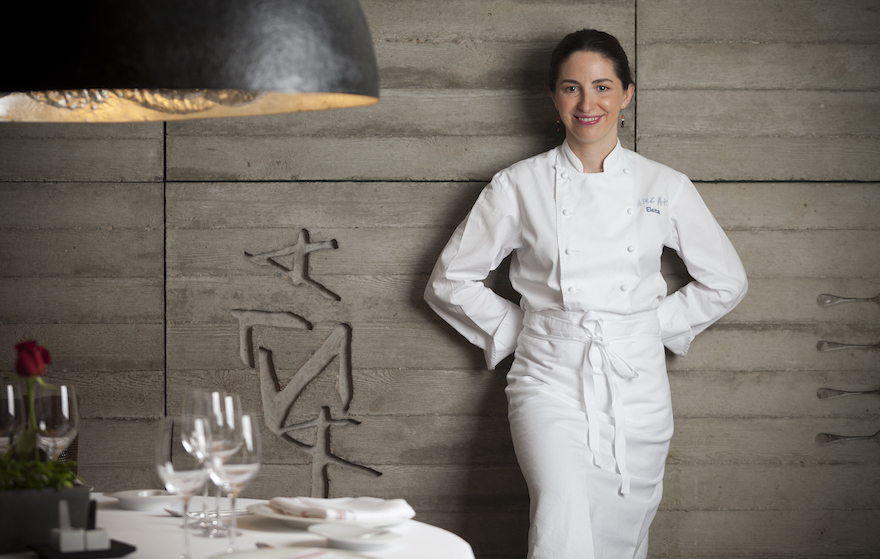 Elena Arzak
Arzak was born in 1969 in Basque Country to a family who owned a restaurant. She became the fourth generation of her family to work there. Her dedication and hard work alongside her family support led the restaurant 'Arzak' to such heights, which led to its grabbing of 3 Michelin stars. Having hands-on skills in New Basque cuisine, she polished her cooking from culinary schools in Switzerland and Paris.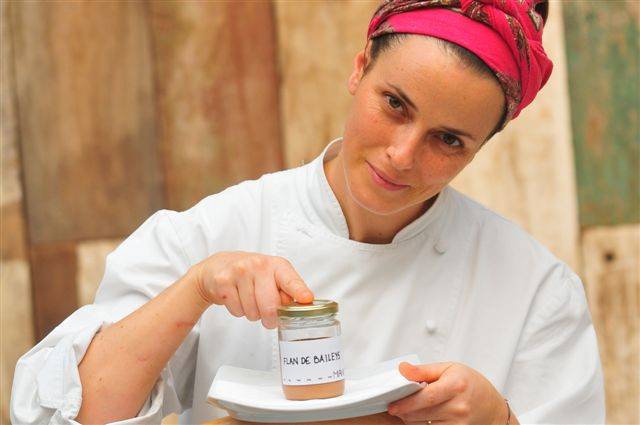 Helena Rizzo
Rizzo was born in 1978 and her journey towards becoming a chef wasn't pre-decided. From learning Architecture to stepping into modeling and leaving modeling to become a cook, Rizzo did that all. But after founding her passion in 1997, there was no turning back. After working in a few restaurants Rizzo and her husband opened their restaurant Mani in 2006. She was elected as the best female chef of the year in 2014 by restaurant magazine.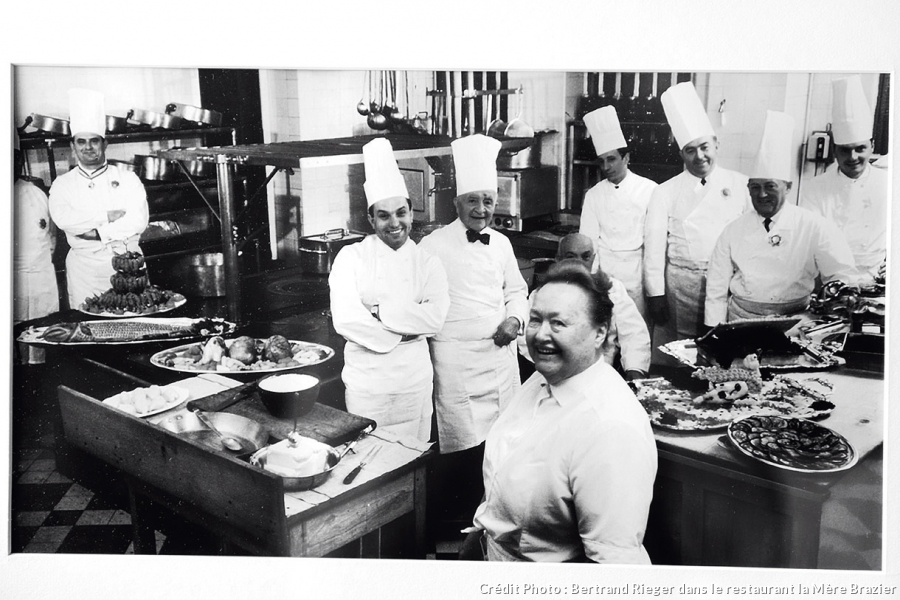 Marie Bourgeois
Marie was born in Villette-sur-Ain in 1870. She was passionate about cooking and experimented with many ingredients. Some of her best-known dishes are hot pie, fresh frogs and floating island with pink pralines. She was a French chef, and her dedication bagged her 3 Michelin stars for four consecutive years from 1933-1937.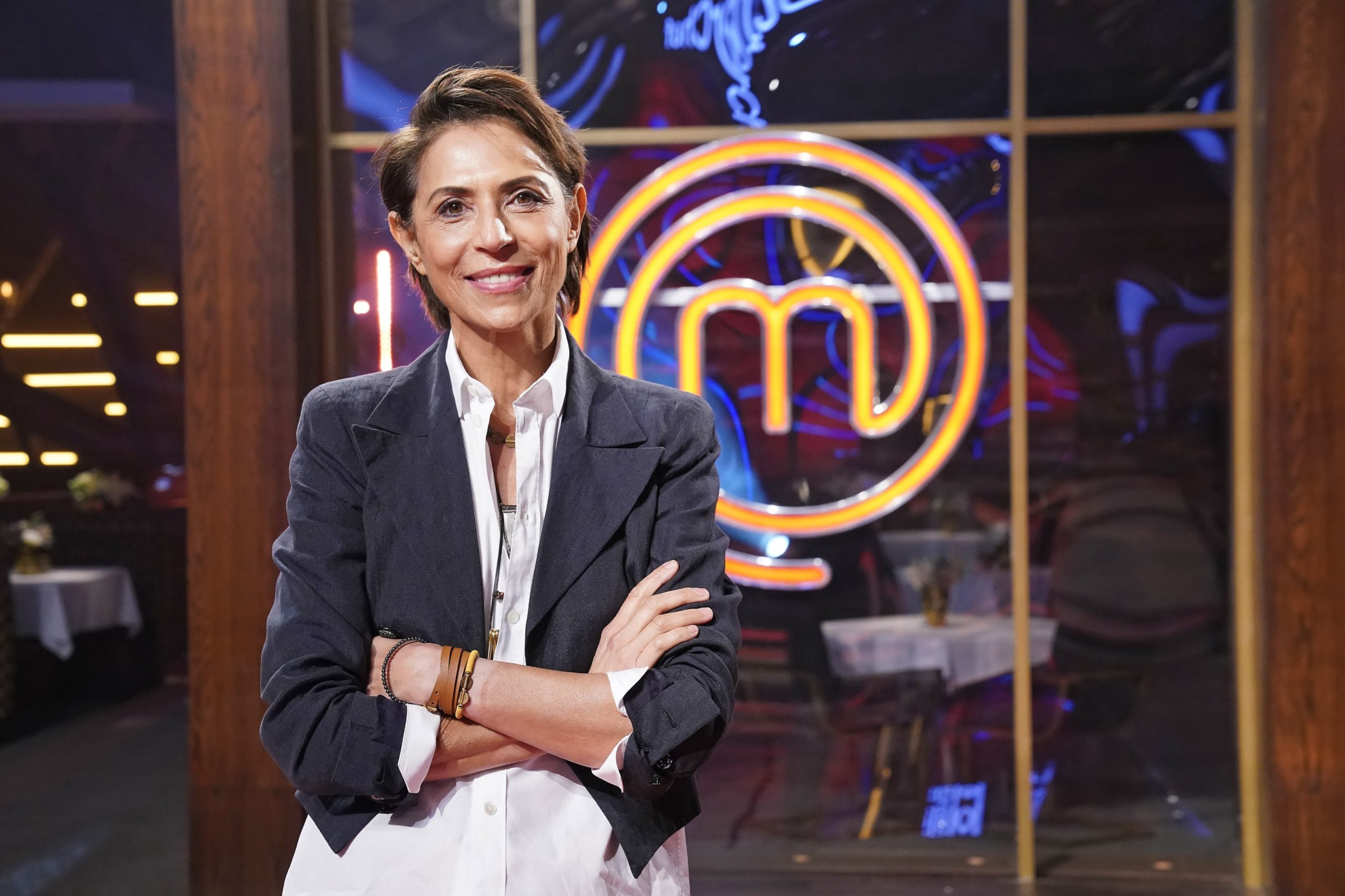 Dominique Crenn
Born in 1965, Crenn was adopted by a French couple at 18 months. Her mother alongside her father played an important role in developing her culinary skills and taste pallets. Her dine at michelin starred restaurants made her eager about various cuisines. After gaining experience at other restaurants, Crenn opened her restaurant named Atelier Crenn. Her expertise awarded her with 3 Michelin stars from 2009-2012. Furthermore, her restaurant was awarded 2-star ratings for two years by the Michelin guide in 2011 and 2014.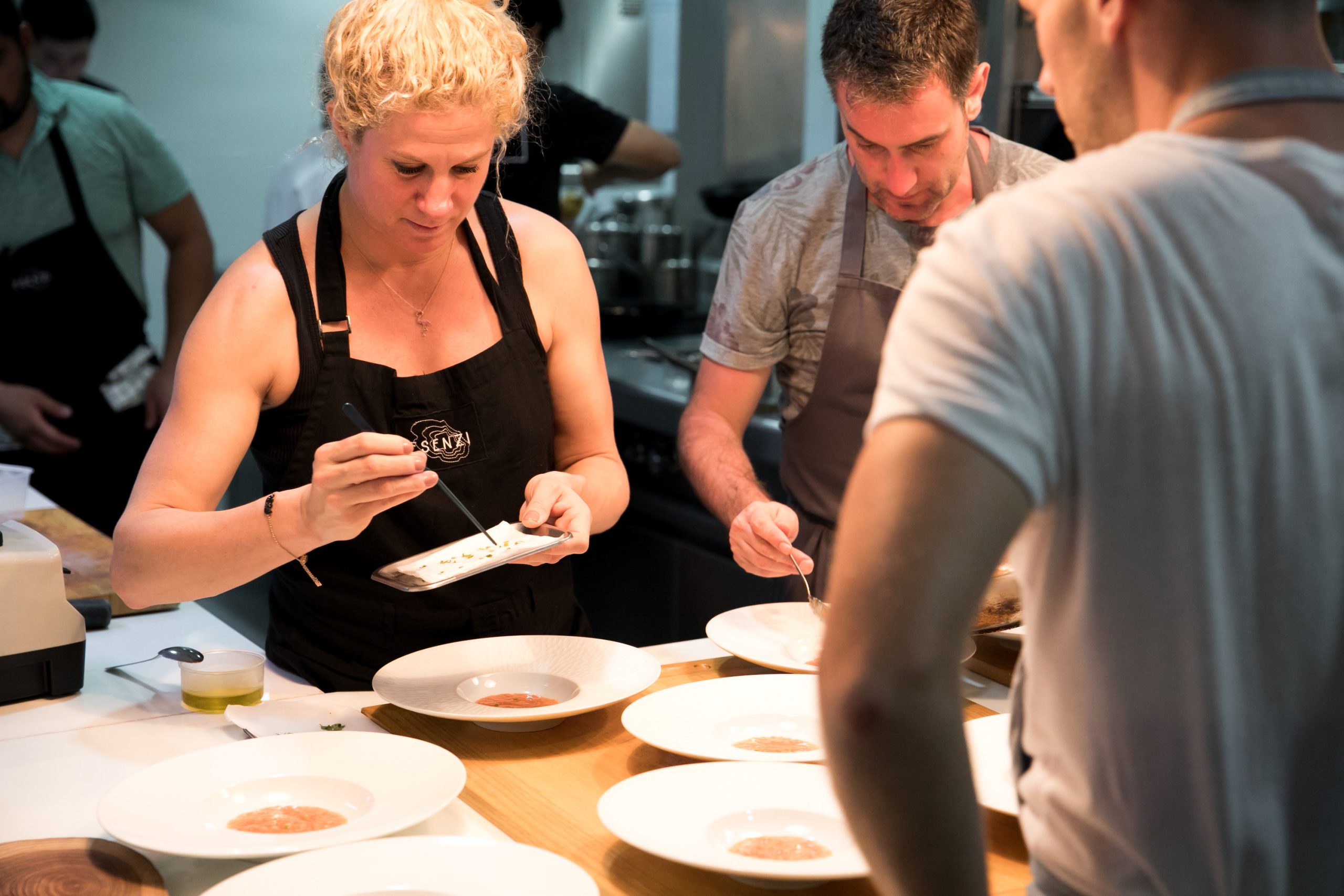 Ana Ros
Ros was born in 1972 to distinctly ambitious parents, which let her learn alpine skiing as a child. Growing up she felt her interest diverted towards cooking. She is a self-taught chef who learned through her experiences. Recognition knocked on her door when she was featured in an Italian culinary magazine in 2010. Being a professional at nouvelle cuisine, she bagged 2 Michelin stars and In addition to this she was named the world's best female chef in 2017 by The world's 50 best restaurant academy.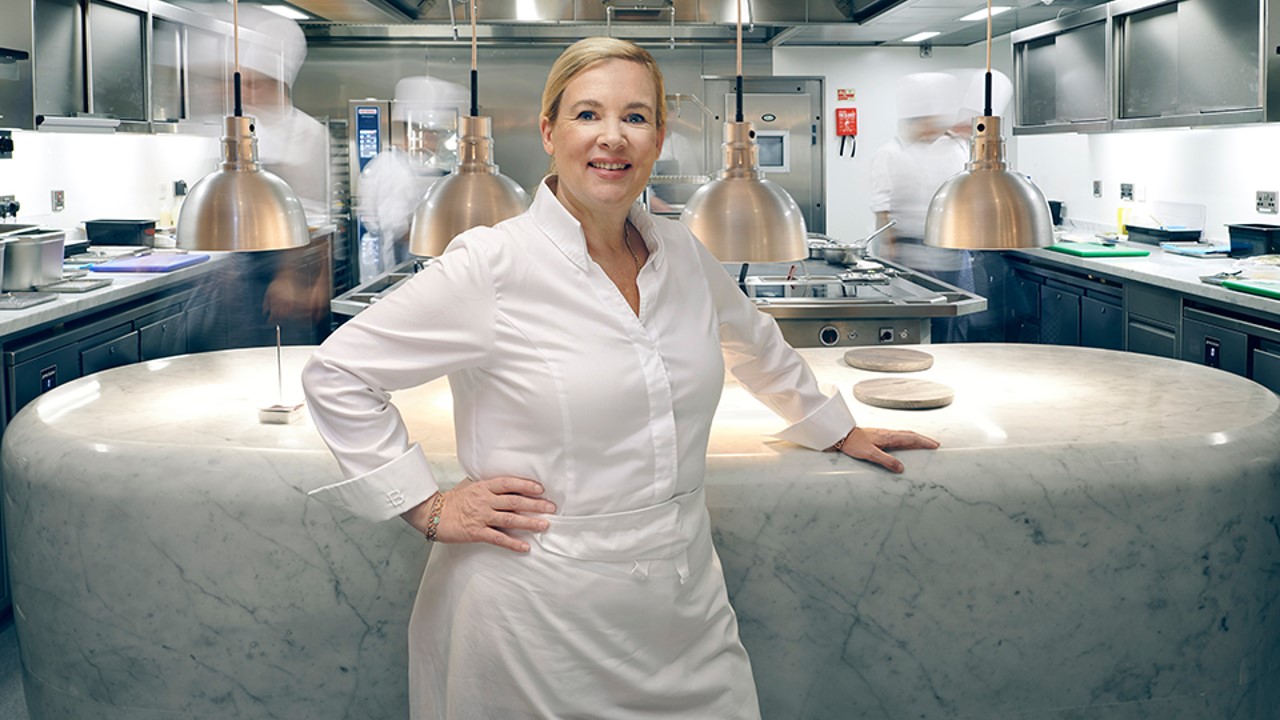 Helena Darroze
Helena Darroze, born in 1967 in France, is a French cuisine master. Darroze became a fourth-generation chef at a family restaurant in France. After graduating in 1990, she professionalized herself under various chefs but her roots called her back. Contrary to working at a professional restaurant, she returned to her family restaurant and bagged it a Michelin star. Besides, going through financial crisis, she didn't leave hope and earned 3 Michelin stars for her three restaurants in 2009, 2011, and 2021.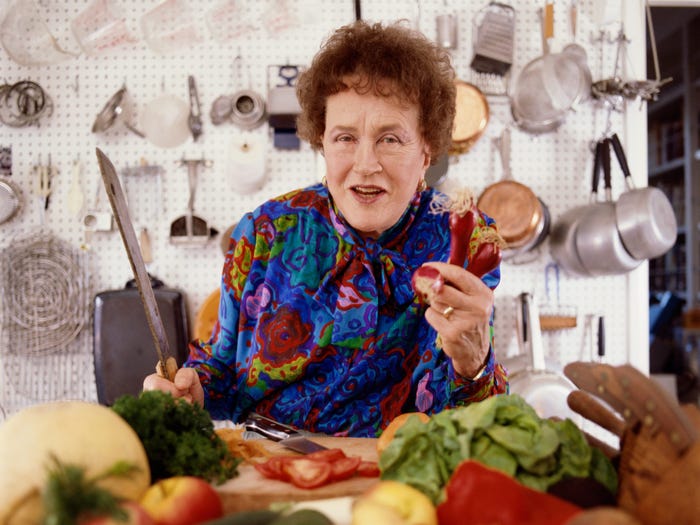 Julia Child
The woman who brought French cuisine to the American public was none other than Julia Child. Born in 1912 in California, US, Julia was a cooking teacher, an author, and a television personality. Alongside being a cook, she served her country while working as a research assistant in the Secret Intelligence division. She mastered her skills at French cuisine, appeared as a guest chef in many cooking shows and had written many cookbooks. The name of her first cookbook was 'Mastering the art of French cooking'.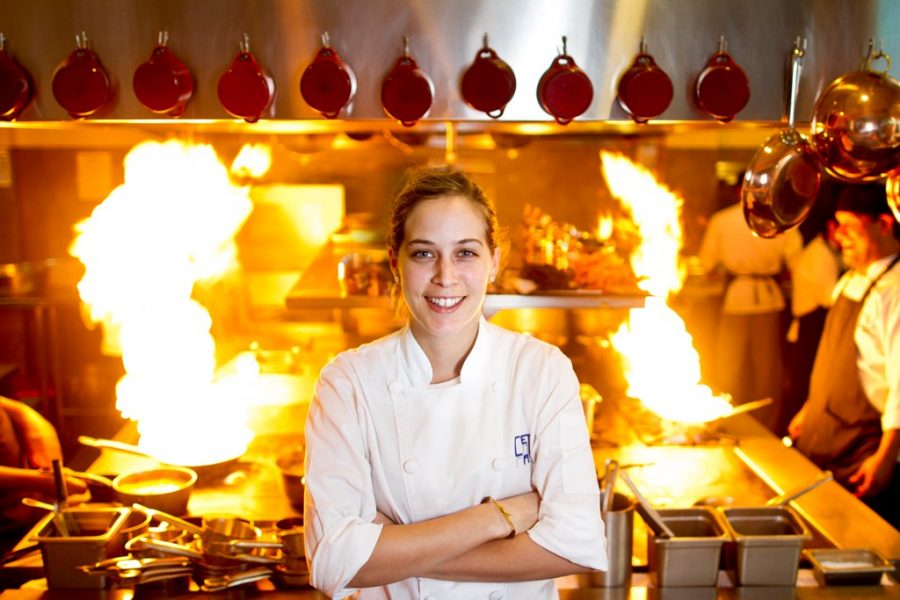 Pia Leon
Chef Leon was born in Peru in the year 1986. From the starting of her cooking journey to becoming the world's best female chef in 2021, the journey wasn't easy for her. She believed that eating and sharing with the family at the table was the main push towards her becoming a chef. Her advice to each aspiring chef out there is to remain honest with your work and do it with a lot of conviction.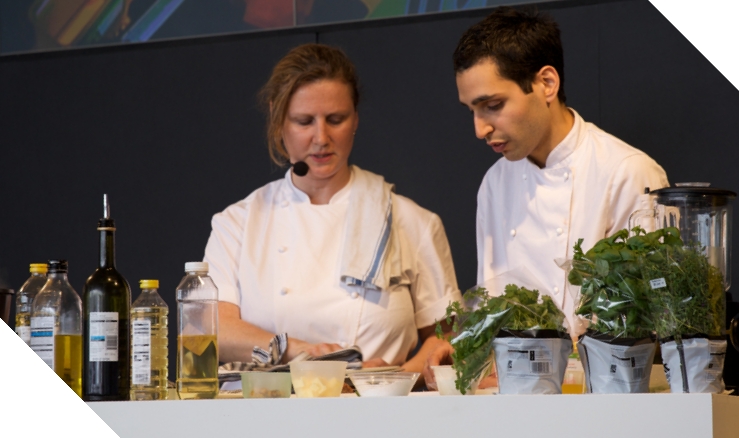 Angela Hartnett
A Michelin star chef Angela Hartnett was born in 1968. She is an expert in Italian cuisine and her appearance on British television as a chef-patron undoubtedly gained her recognition. Murano, her Michelin starred restaurant came into existence in 2013. In addition to Murano, she is the owner of a few more restaurants in London and Dubai.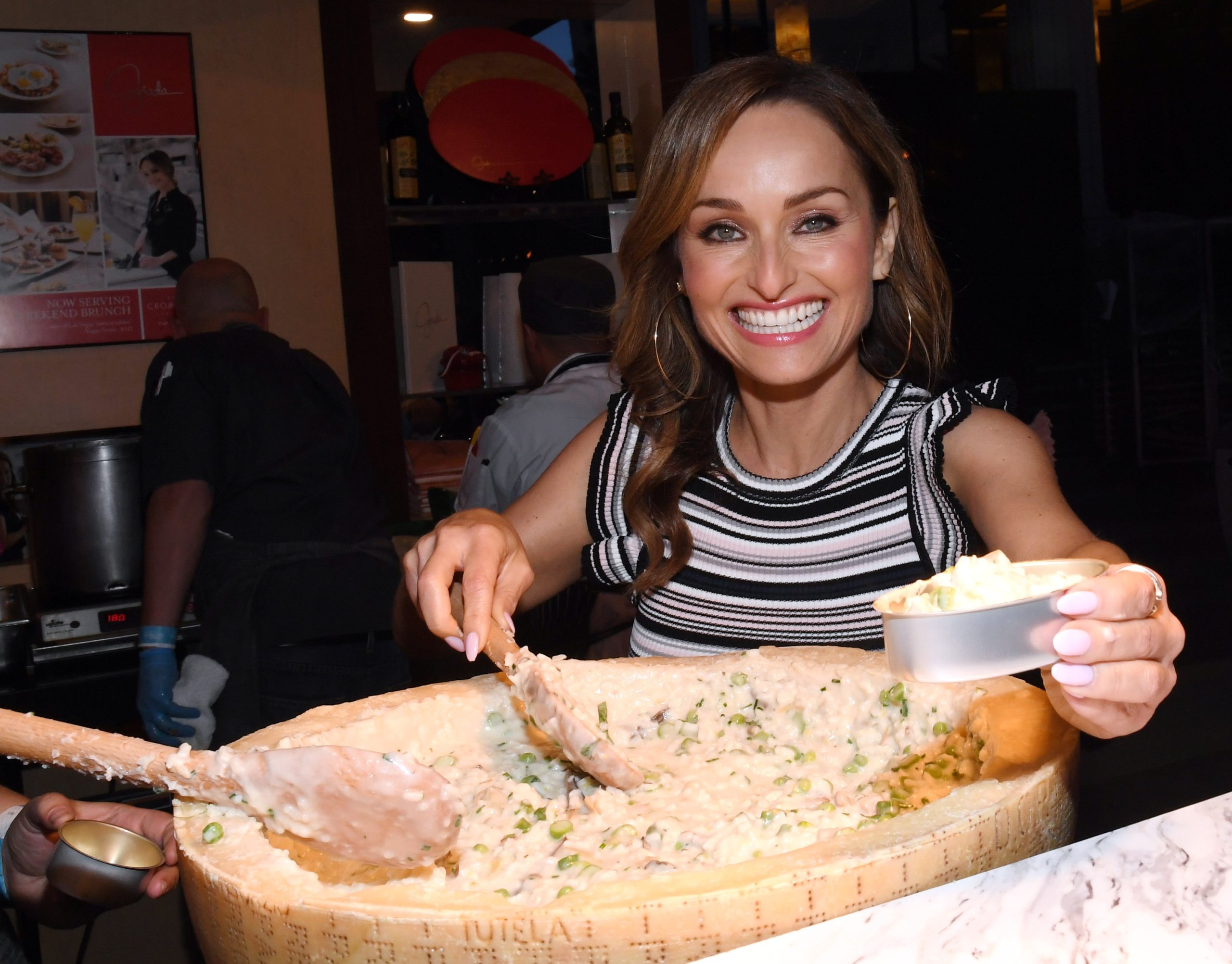 Giada De Laurentiis
Laurentiis was born in 1970. If I introduce her as a multitasker that won't be wrong. Alongside being a chef, she is a television personality and a writer as well. Her professional experience in Italian cuisine gained her the laurels. The owner of 2 restaurants in Las Vegas, a Tv star, the launcher of her range of products made of stainless steel, Giada did that all, which made her happy and fulfilled her passion.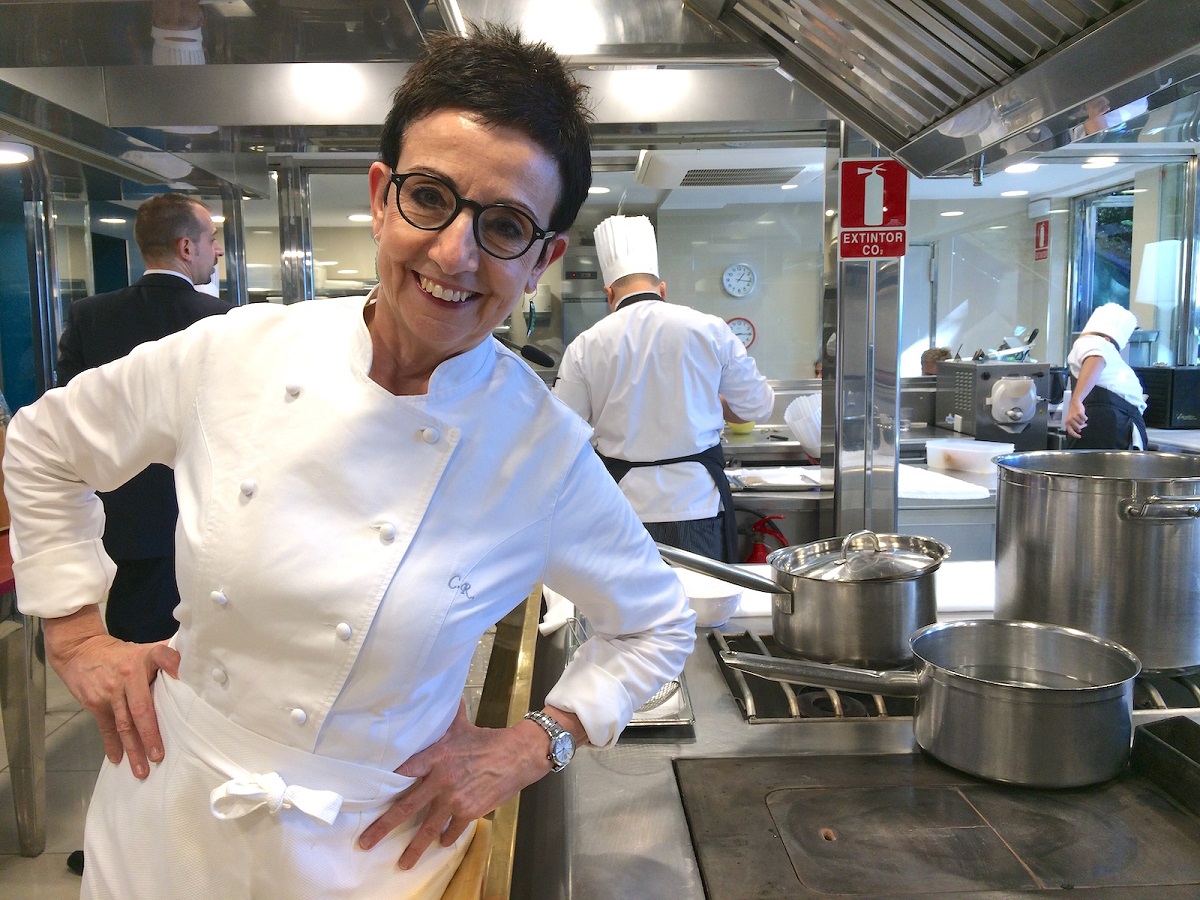 Carme Ruscalleda
If I tell you that Carme is the only female in the world who got 7 Michelin stars, will you believe me? You should because it's true. She is one of the best chef amongst the 25 Famous Female Chefs From Around The World. She was born in 1952 in Spain and has a hands-on experience in the cooking style of Catalan tradition. Raised in a family of farmers, she understands the importance of healthy cooking while focusing on quality and seasonal products. 
Also read: 50 Most Beautiful Women in the World 2021
Closure | 25 Famous Female Chefs From Around The World
A stereotypical thought of cooking is a women's duty when many professional kitchens being run by males get on our nerves often. Many women made their mark in the cooking industry.
They uplifted its level giving the answers to all those questions that if a woman can run a home kitchen, she can also do wonders in the professional kitchen. As stated above and many more, the 25 Famous Female Chefs From Around The World have proved it right.