Today, almost everyone is on different social media platforms, which gives opportunities to grow through social media itself. And Addison Rae is one of them who has seized this opportunity. She is a 20-year-old famous singer, dancer, and social media star from America.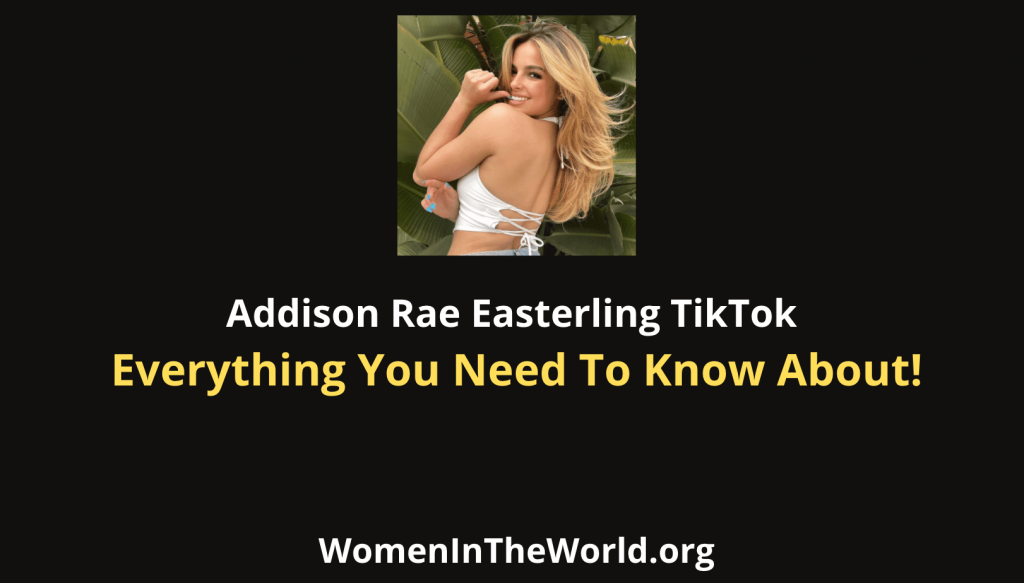 Her rise to fame began after she started being active on TikTok, and currently, she comes in the rank of second top TikTok stars just after Charli D'Amelio. Here in this article, we will discuss Addison Rae's journey from the beginning. If you are interested in knowing about her further, keep reading the article.
Early Life of Addison Rae
Addison was born and brought up in southern Louisiana (A state in the US). Her family includes her parents named Sheri Easterling and Monty Lopez, and two brothers named Lucas Lopez and Enzo Lopez. When Rae was younger, her parents got divorced throughout her childhood, parents were off and on, but in 2017 they finally get remarried.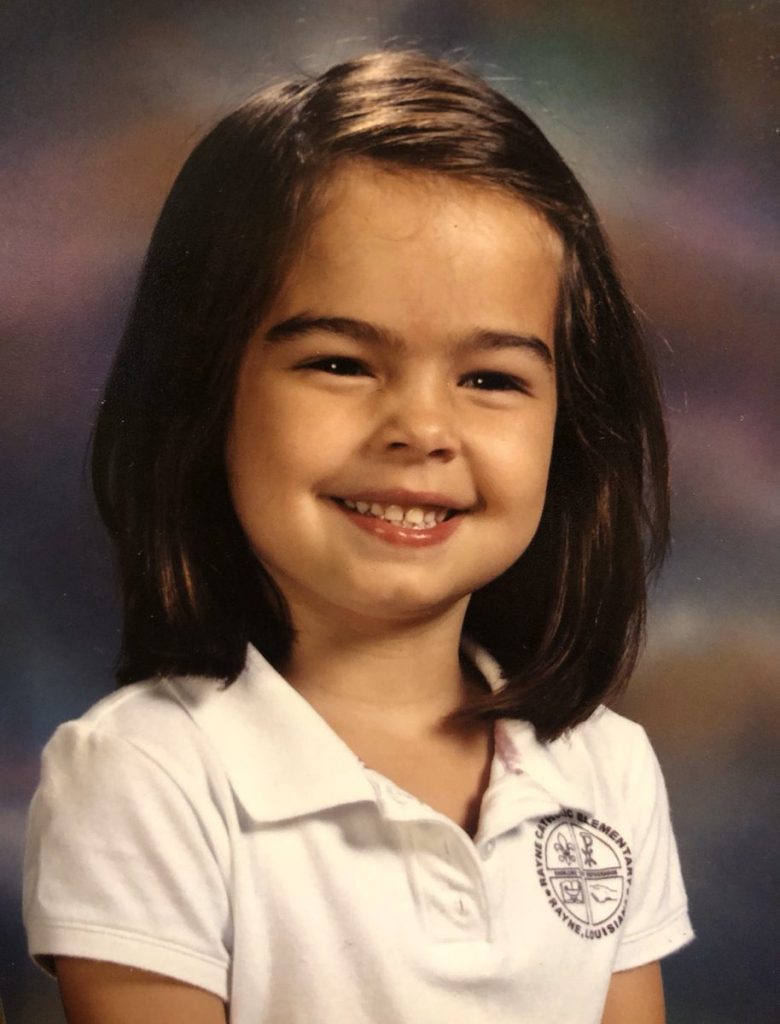 When Addison Rae was six years old, she started to dance competitively in which she took part in various contests which used to be held everywhere in the US. Rae also attended LSU (Louisiana State University) before shifting to LA to make her career in TikTok. 
Rae used to study broadcasting of sports in the university, but later she took a drop from there when her no. of followers started increasing in her social media accounts.
How Addison Rae Started Her Tiktok Journey?
As you must know that every generation has artists who always entertain and impress the youth with their talent and charm. TikTok is one of the trendiest apps in today's social media times. Tiktok has given a platform to many people worldwide and made many people an overnight sensation. People are getting fame from the app, and one of the best examples for this is Addison Rae Easterling, who signed in to TikTok in the year 2019.
Well talking about her journey, it is pretty interesting as, in one of her interviews, she has spoken about how she got interested in the app and how she gained so much fame at such a young age.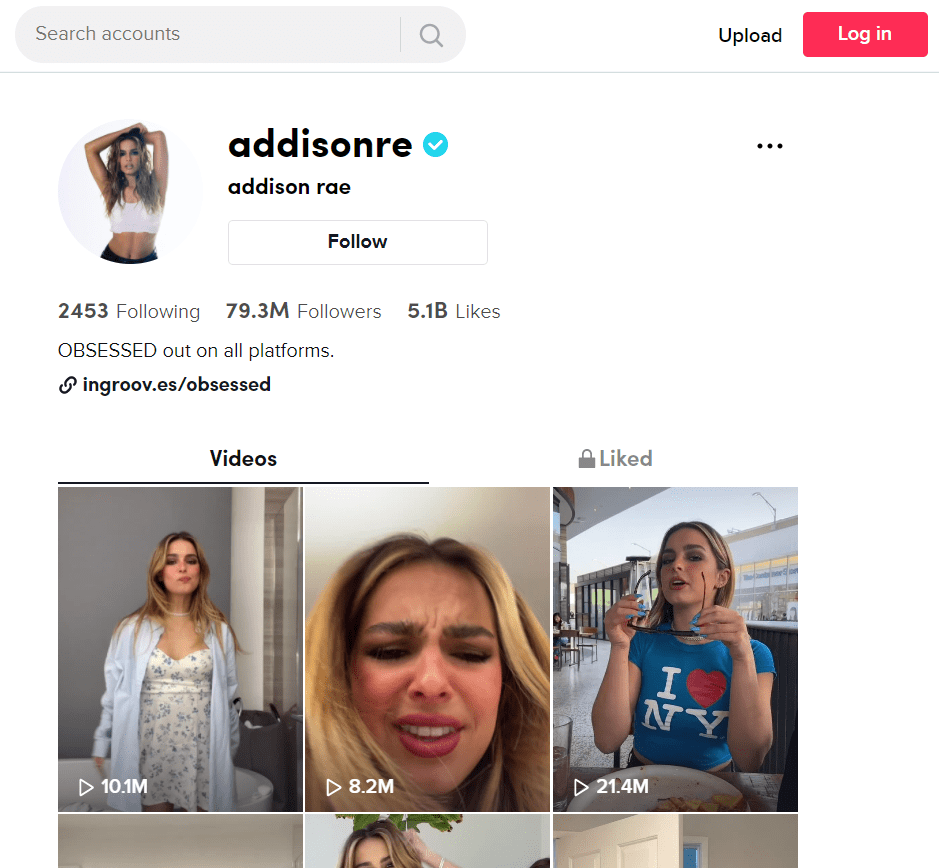 In the interview, she was asked why she chose a platform like TikTok, and Addison answer the question by saying that she engaged in the app because of her friends in dance and school. Her friends were obsessed over TikTok. One fine day after being the background performer in her friends' video, she was interested in trying it out. Right after making some videos, she got addicted to it.  
When asked about her super-fast growth on every social media app, she focused on the only thing that gave her the position she has today is being consistent. She has always been active on every social media account, which gave her a good pace in reaching people worldwide. Currently, Addison has almost 79 million followers on TikTok,37 million followers on Instagram, and nearly 5 million on YouTube. The numbers of followers keep on growing every second.
How's the Journey of Rae Been Till Date
After establishing herself as a digital entertainer, Rae has become a participant of The Hype House (group of TikTok collaborations). In a significantly less period, her followers were increased by more than 1 million, and this was when she decided to go out of her city and move to LA to boost her Tik Tok career even more. Rae was very serious about taking this step as she wanted to grow her content on more digital platforms. Rae started posting videos on YouTube and became very active and interactive on Instagram.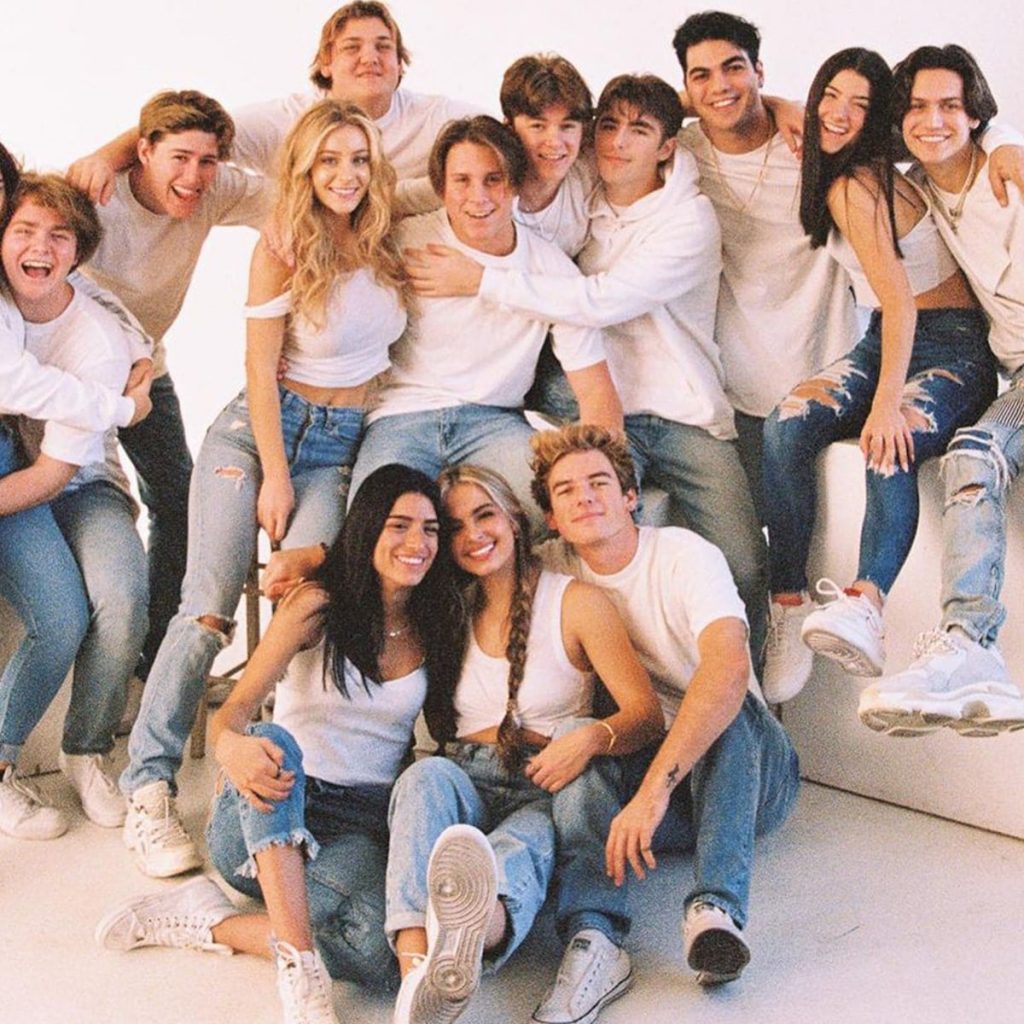 Addison Rae's fast-paced success made her way through singing in January 2020 with a talent agency named WME, accompanying her mom and dad. In July, Addison collaborated with a brand called 'American Eagle' in its advertisements campaign. 
The brand succeeded in doing their first photoshoot where Rae was the model. They shoot her in the bedroom of hers because of the global pandemic. Addison Rae launched her podcast, which was exclusively on Spotify, in July 2020. 
Her podcast included her mother, where the main topic was about their career and personal life. This is not it! Rae also released her cosmetic and makeup line named 'Item Beauty.' Rae co-founded Made by Collective, a beauty start-up in which she will be supervising many products of the brand. Addison will be playing a role in a film named "He's All That," which is a modified version of "She's All That" (A comedy film). Her role has taken inspiration from the character Zachary Siler by Freddie Prinz Jr., who was in the original comedy film.
Income of Addison Rae 
A report has been printed by Forbes, which declared that last year Addison had an income of $5 million through June came from many of her deals of endorsement, merchandise and all this made Addison Rae the highest-earning star TikTok. As Rae got success in TikTok, she started working with reputed companies like American Eagle, Loreal, and Hollister.
Rae's Personal Life
Some rumors were getting spread since 2019 that Bryce Hall and Rae were in a relationship, but it was not confirmed officially by both of them. But in October 2020, they established their relationship by posting a lot of time about it on social media.
However, they broke up and decided to be friends with each other. But again, rumors started to spread that both of them got into the relationship once again as there were stories that Rae had bailed Bryce Hall from the jail in May 2020, and he got arrested after he charged for the crime of drug possession.
Moreover, Addison has a great bond with the Kardashians. Among all family members, she is the closest to Kourtney Kardashian when she got an invitation from David Dobrik. He wanted to surprise Kourtney's son, Mason Disick. Now they are often spotted together, and Addison often goes to many of the events of Kardashian-Jenner.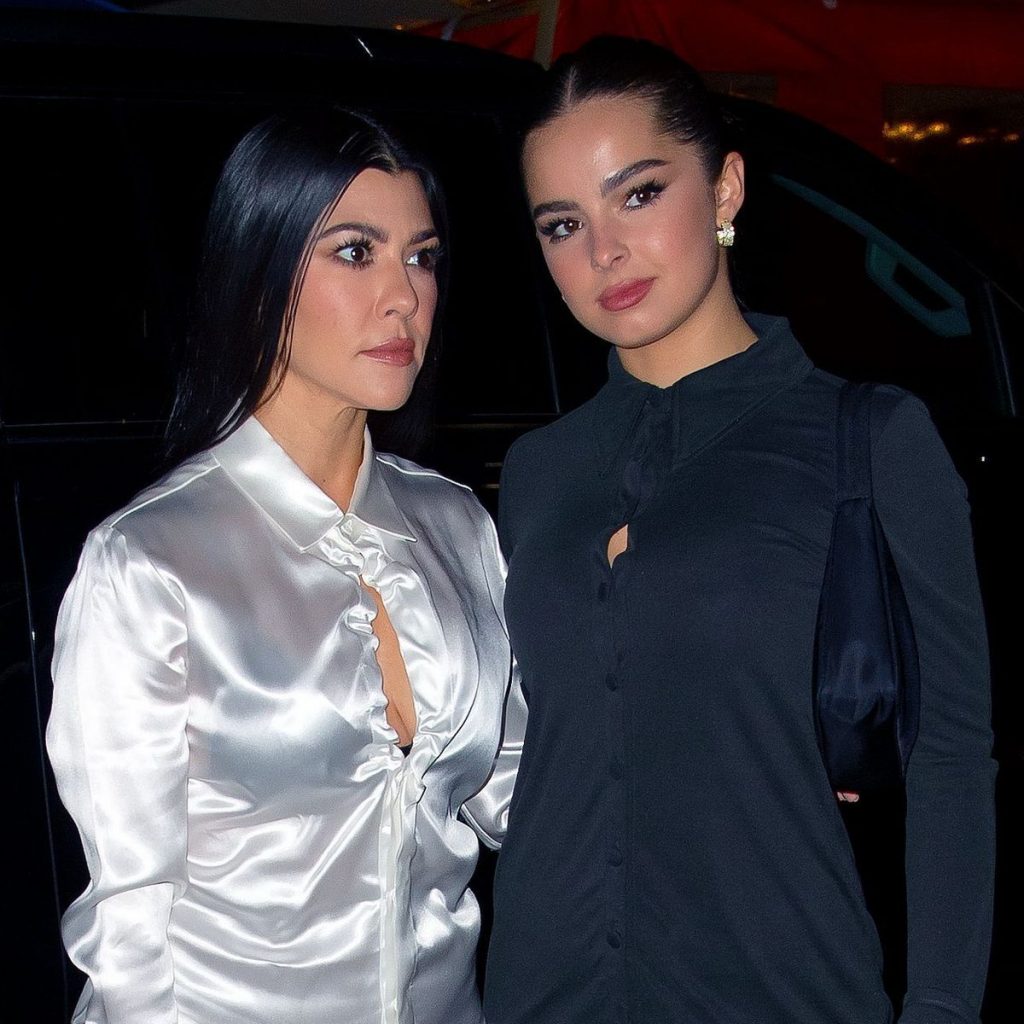 Also, Rae has done videos with some of the most popular YouTubers, like James Charles. He shot the video with Rae where he was doing her makeup and answering questions asked frequently by her fans; that video also got many likes and views.
In the past, Rae and get best Dixie D'amelio got into a short argument when Dixie got to know about Rae has liked some of the TikTok comments which were against her sister, Charlie. During the argument, Rae said that she wanted those comments when she didn't know the D'amelio sisters. But she got in terms with both the sisters and collaborated with them when the words started getting attention.
Apart from all this, it is interesting to know that Addison's parents, Monty and Sheri, have also joined TikTok, and both of them have a decent number of followers. Rae is very close to her parents, and many a time, they collab in each other videos.
New Song of Addison Rae
Addison Rae has recently released her music video titled "Obsessed." It is her debut single, and the song's theme is about mutual infatuation, which is an ideal subject to relate about in today's times which is an era of social media. It was released on the 19th of March, 2020.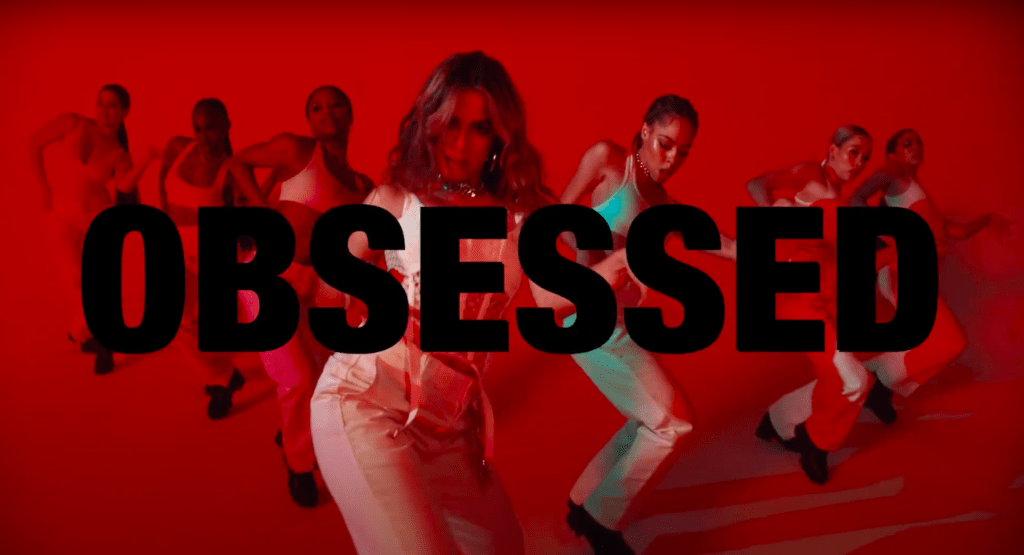 The genre of the music is Dance-pop, and the length of it is 2 minutes 14 seconds. The song is written by Addison Easterling, Jacob Kasher, Madison Love Brett, McLaughlin, Tia Scola, Ryan McMahon, Benjamin Levin, Hindlin, and Blake Slatkin. Also, it is produced by McMahon, Benny Blanco, and Slatkin and directed by Diane Martel. 
When this single got released, it was on the sixth number on the trending page of YouTube. The song's catsuit is inspired by "Say You'll Be There." The choreographers here are Calvit Hodge and Sara Biv, who have included TikTok dances in their choreography. The views on the song are increasing at a good pace.
You May Also Like:
Conclusion
Addison Rae Easterling is a popular social media personality. She has gotten into the limelight after posting dance videos on TikTok, and now she is the highest-earning and the second most followed TikTok star. 
Her parents are also very active on TikTok and have a decent number of followers. Besides TikTok, she is swamped on her Instagram as she regularly posts so much content. Also, she has her YouTube channel too. She has done collaborations with many brands such as WME and American Eagle.
She has her merchandise and owns a cosmetic line named Item Beauty. Recently on the 19th of March 2020, her debut single has been released, and the song's views are increasing at an incredible speed. Addison Rae is becoming more recognizable across the world day by day, and her growth to date is fantastic.