Everyone around us has some flaw in them. With every flaw comes the insecurity we go through. Some have huge birthmarks, and some have uninvited pimples that they can't get rid of quickly. Walking around a grocery store might make a few people stare at you with an empathetic look because of a rare birthmark or a burn mark on your face. We get embarrassed and try to get out of there as soon as possible. Yes, we should accept and be proud of all the insecurities we have. But until you gain the confidence to answer back to the world and normalize all your insecurities, concealers might be a suitable choice for you. Dermablend concealers claim to be your right choice but are they worth the trust? Let us find out with the best Dermablend Reviews!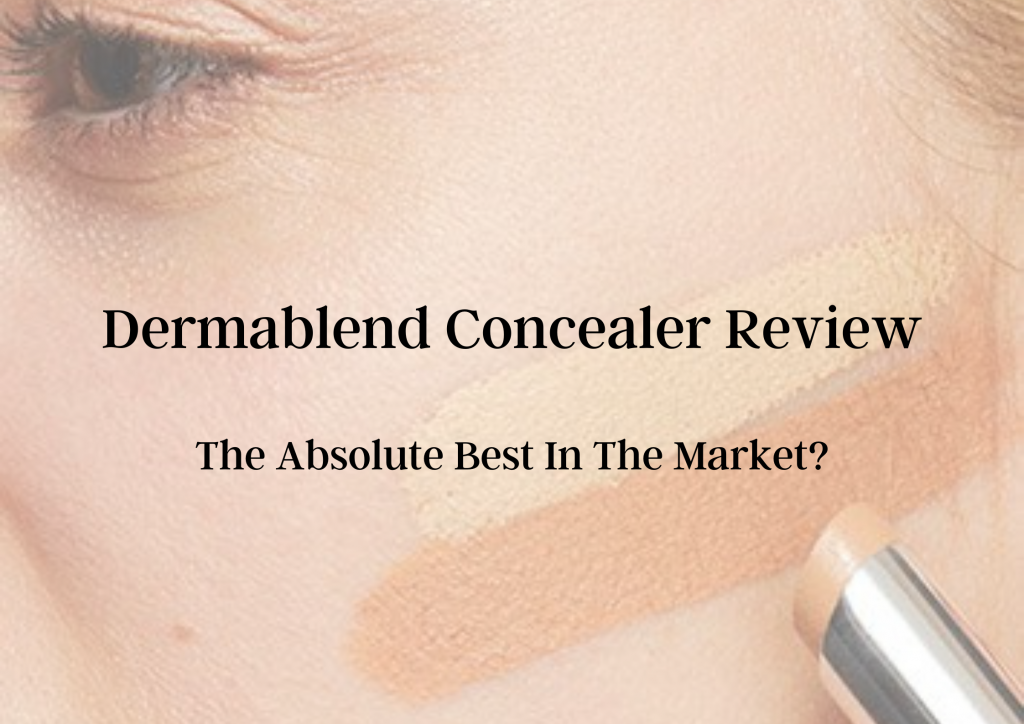 Makeup has always been a powerful weapon. Makeup means putting on different products on your skin to change or improve your appearance. Concealers are one of them. Choosing the correct concealer will make you look utterly different. Is Dermablend compatible with your skin? Is it all good and has no drawbacks? And so many more questions might be popping up in your brain right now. To quench all your queries, we will discuss Dermablend's pros, cons, and the finest customer reviews in the following sections.
You Might Also Like: Folliboost Reviews | Magic Hair Care Potion?
Dermablend Concealer Reviews | What Makes It The Finest?
There are several formulas like anti-aging, brightening, and acne creams available in the market currently. But all these take a long time to bring forth the results. What about those scars and acne on your skin that occur just a day before your big day? Concealers help them stay hidden so that you celebrate your day without any flaw. Dermablend concealer, a L'Oréal owned company, has provided a radiant look after its application to hundreds of thousands of its users. 
Dermablend concealer has a creamy texture which makes it easy to spread across your face. It not only conceals all the skin scars but also gives you a glowing fresh look. This concealer has proven to be breathable on the skin, thus avoiding clogging of skin pores, resulting in acne and red spots on your skin. Moreover, it's a waterproof concealer, so it may not drop off your skin in the situation of sweating. If you sweat or the area on your skin gets wet, simply patting it on with a tissue or a towel will soak the water without disturbing your concealer.
Regular concealers make your skin dry, creating a disaster for those who already have dry skin. It can make your skin look artificial and unattractive. On the other hand, Dermablend concealer is a hydrating concealer that keeps your skin moistened. Especially delicate skin under your eye. It is a dermatologist-tested product and does not cause any infections or redness after removal. Being a vegan-friendly product means no animals are harmed while manufacturing it. So it is a win-win situation.
Dermablend Concealer Ingredients
Vegetable Glycerin: Vegetable Glycerin is a highly beneficial ingredient for both skin and hair. It keeps the skin hydrated and makes the outer skin look refreshing and glowing. Moreover, it acts as a shield for any type of harmful microorganisms. Thus, along with the makeup look, the Dermablend concealer also acts as a skin-protecting agent.
Sunflower seed oil: This ingredient protects the skin and has anti-inflammatory properties, thus acting as a dual benefit. The sunflower seed oil improves dry skin and locks the moisture in it. Therefore, it smoothens the skin. It does not harm or cause redness to the sensitive skin, making it safe to use for all skin types.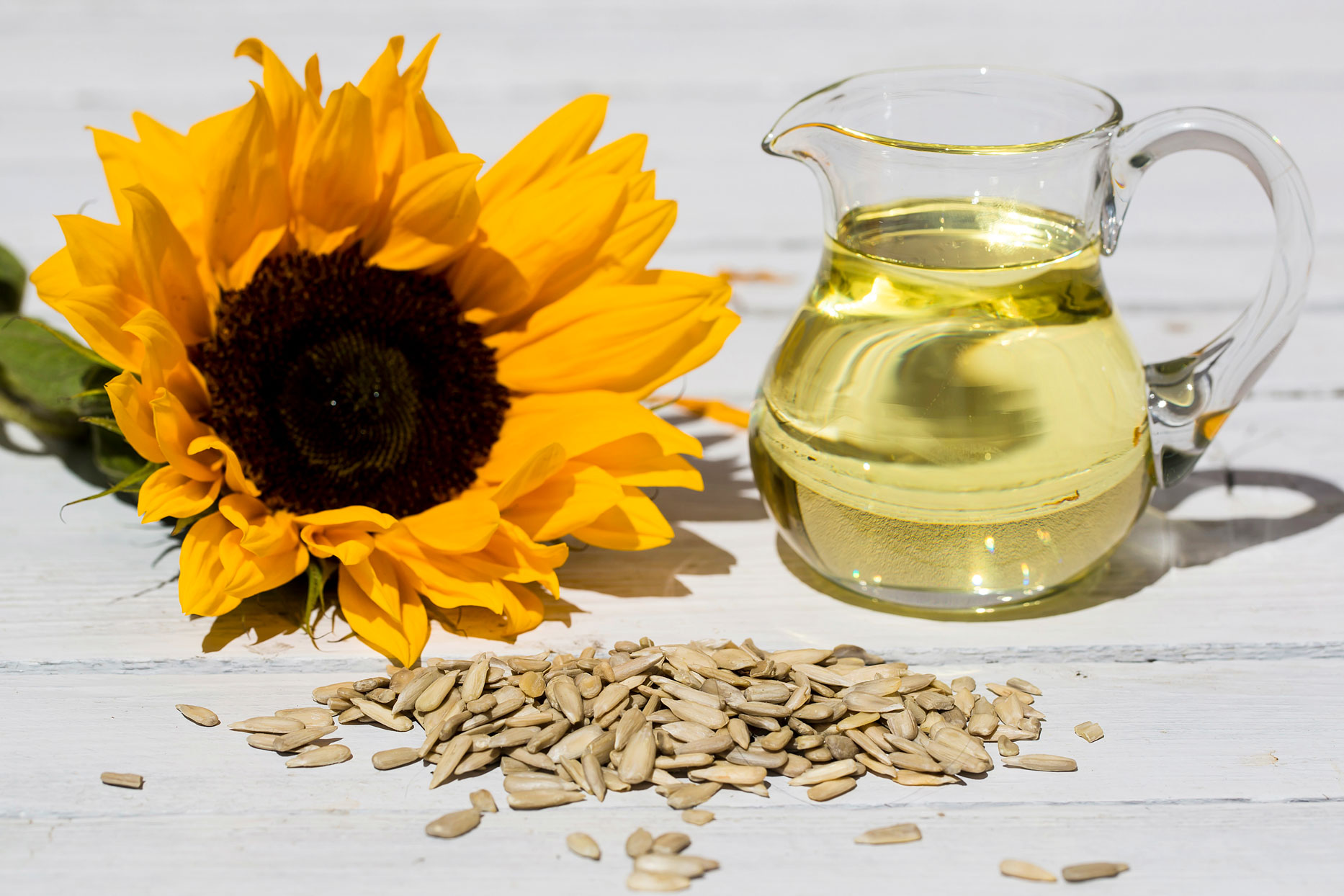 Polyhydroxystearic acid: Not many concealers have ingredients that also work as a sunscreen. Polyhydroxystearic acid protects from the sun and the UV rays making Dermablend unique. 
Why Choose Dermablend?
Last for 24 hours

Waterproof

Keep the skin hydrated and protected

Covers up discoloration, acne, burn marks, dark spots, dark circles, etc.

Transfer resistant and non-comedogenic

Provides a great amount of coverage

Hides wrinkles and fine lines 

Doesn't break up on the skin

Alcohol-free

Lightweight
Why Not To Choose Dermablend?
Contains paraben

Thick formula
Customer Opinions | Before and After 
Eva commented, "The look I get after using this concealer is out of the world. It's smooth while applying and covers a larger area of the skin. Unlike my previous concealers, Dermablend concealers do not crack up on the skin or make it look dry. It gives a whole new level of transition effect in the morning. The only thing that disappointed me was that the coverage started to lessen after a few hours. Overall I liked how the product worked."
Susan mentioned, "I have been using concealers and makeup for a long time now. Dermablend concealer has always been a part of my makeup look. It blends in so easily and lasts so long. I use it almost every day because it does not make my skin look dry and sagging like other concealers. It makes my eyes look ready for the day, completely awakened. One thing that dragged me down was that it looks yellow on the skin sometimes." 
See Also: Strivectin Eye Cream Reviews | Does It Really Work? 
FAQs | Dermablend concealer reviews
How to apply Dermablend concealer? 
You should apply Dermablend concealer before the foundation in order to vanish out all of the blemishes and scars. It avoids smudging the concealer. For blending purposes, you can use a brush, sponge, or even your finger. After your concealer sets onto your skin, apply some powder all over the area. 
Where to buy Dermablend concealers?
Dermablend concealers are well-known products found readily available on any e-commerce website like Amazon or in your nearest makeup stores.
Do Dermablend concealers cover dark circles?
Yes, they cover all the dark circles that we get through unhealthy sleeping schedules. Keeping in mind the delicate area under the skin, it is formulated not to cause any irritation or burning to the skin. Moreover, it also keeps it moisturized.
8 min read: Viviscal Reviews | The Best Hair Care Regimen?
Conclusion | Dermablend Concealer Reviews
Wrapping up the details of Dermablend Reviews, we can conclude that this creamy textured concealer, giving out a radiant look along with care, is a suitable choice for those who are in the search of an affordable concealer with luxurious benefits.  With little to no side effects, it dries quickly after applying. Many users have testified that it efficiently hides all the skin pigmentation, scars, and other such skin problems under a layer of Dermablend concealer.
With affordable prices and easy availability, this product has been satisfying for the majority of its users. However, the inclusion of paraben is a disturbing fact. But if you use this product in just the right amount, the chances of any side effects are minimized. Concluding the Dermablend concealer reviews, we think we have provided helpful feedback on the product and will help you make a wise decision. Any further queries and suggestions are welcomed through the comment section.