Tatiana Zappardino is a Hollywood actress who is best known for her performance in the Paramount+ series Tulsa King. She played the role of Tina in the crime drama show. In the series, Tina is the estranged daughter of Sylvester Stallone's character New York mafia capo Dwight "The General" Manfredi.
For those of you who are unaware, let us share with you, the show Tulsa King which has been created by Taylor Sheridan and Terence Winter narrates the story of a New York mafia capo Dwight "The General" Manfredi who gets released from jail after serving a sentence of 25 years. After his release from prison, his boss sends him to Tulsa, Oklahoma, to establish criminal operations there. Then, the General looks for a new crew to build his empire.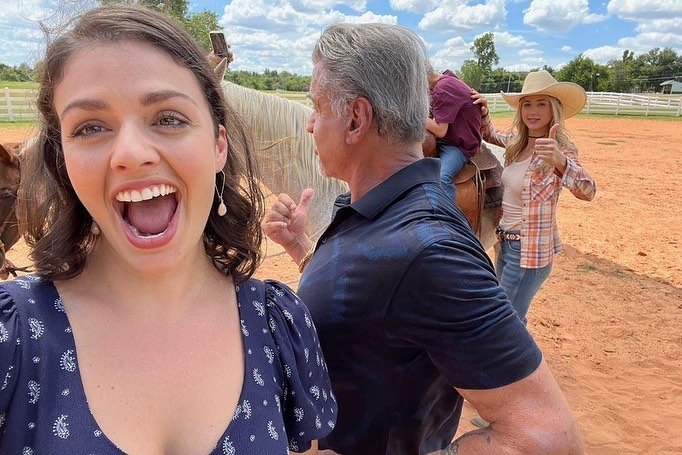 The show Tulsa King which stars Sylvester Stallone, Andrea Savage, Martin Starr, Max Casella, Domenick Lombardozzi, Vincent Piazza, Jay Will, A.C. Peterson, Garrett Hedlund, Dana Delany, and Tatiana Zappardino among many others premiered on November 13, 2022. During the same month, the show was renewed for a second season.
Now, the fans of the show Tulsa King are keen to know more about the stars of the show. So, who is Tatiana Zappardino? Keep scrolling further to dive deep into the life of Tatiana Zappardino including her early life, background, acting career, and more.
Tatiana Zappardino is an actress
Yeah, you read that right. Tatiana Zappardino is an actress by profession. According to her IMDb page, she was born in San Diego, California. Later on, she went to Jacksonville University and received a B.F.A. in Theatre Arts. Soon after, she was commissioned into the Marine Corps as a Public Affairs Officer.
Zappardino kicked off her professional acting career in the year 2015. She bagged her first television role as a series regular on season 1 of Superstition on Syfy. She essayed the character of the lovable medical examiner Tilly in the show. Back in the day, she was the lead spokesperson for NewDay USA Veteran Home Loan commercials.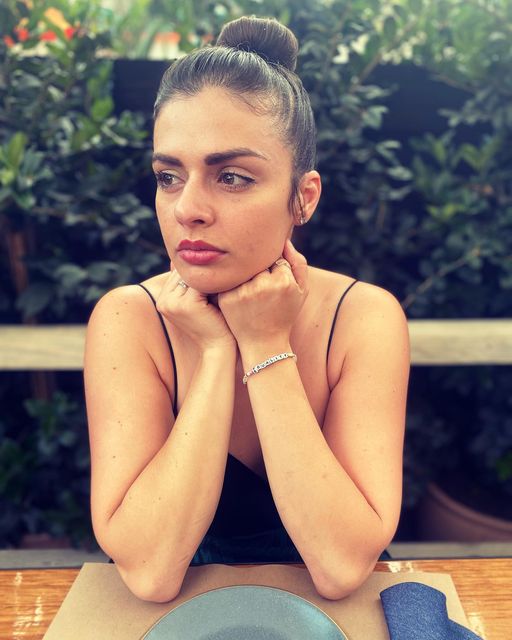 You may have also seen Tatiana in the last season of the show This Is Us. Last year, she played the role of Tina Manfredi in the crime drama show Tulsa King. Earlier this year, she starred as Janelle in the thriller television series called The Consultant which saw the light of day on February 24, 2023. She is represented by Alexander White Agency and Jared Schwartz at Industry Entertainment.
Tatiana Zappardino feels honored to be a part of a show like 'Tulsa King'
On January 9,  Zappardino took to her Instagram page to share that playing the role of Tina Manfredi in the show Tulsa King was an honor for her. She offered a token of thanks to the cast and crew of the show for making it the best experience of her life. She posted a carousel of pictures from her shooting days on her feed.
"Season 1 of Tulsa King was beyond phenomenal! It was an honor and a pleasure to be part of such a story and bring Tina Manfredi to life 🙌 thank you to the entire cast and crew for making this the best experience of my life. I value my time with each and every one of you and can't wait till next season ❤️ #tulsaking #paramount #tulsa #tv #womeninfilm #actress #tinamanfredi 🎙️shoutout to my hard working reps @jared_schwartz_50 @alexanderwhiteagency," she wrote in the caption of the post.
Tatiana Zappardino is a dog mom
According to one of the Instagram posts of Tatiana, she has a dog whose name is Maximus (Max) Chewbacca Zappardino. "I'm finally a dog mommy ❤️ thank you @lifeanimalrescue This pup was rescued all the way from a meat farm in South Korea. But that has not killed his spirit he is very curious and loving and I couldn't ask for a better bestie ❤️," she wrote alongside a snap of herself holding her fur baby.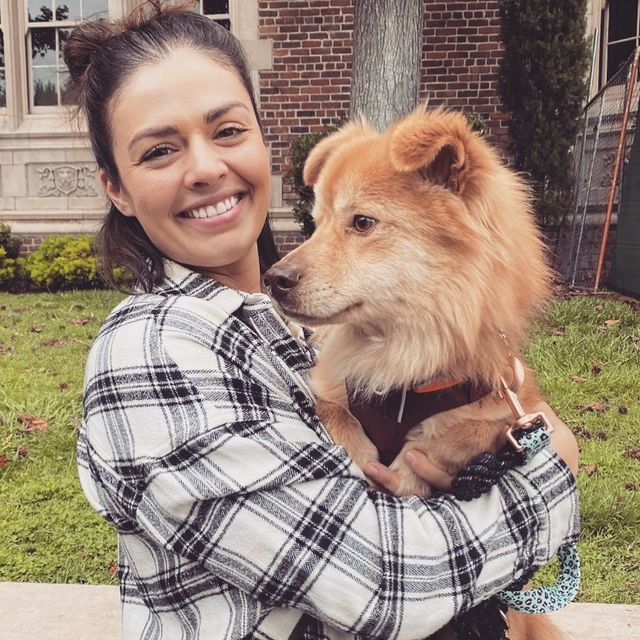 Tatiana Zappardino is pretty active on Instagram
Like most actors in the entertainment industry, Tatiana Zappardino also has a profile on the social media platform Instagram. At the time of the writing, she has 17.1k followers on Instagram. As of this moment, she has more than 900 posts on her Instagram feed. Tatiana's Instagram bio reads, "Reminder to insert something interesting here. (Make it sound deep with a dash of humility.)"
Her bio also consists of a link to her Imdb page. When we scrolled through the Instagram feed of the Hollywood actress, it featured photos of her from her travels all over the world, a series of pictures of her with the cast and crew of the show Tulsa King and some snaps of her with her close friends and family members.
When we shed some light on the latest Instagram post of Zappardino, it revolves around her Easter weekend. She simply captioned the series of pictures, "Victoria, Canada was picturesque! What a lovely Easter weekend💜 #seetheworld #canada  #britishcolumbia #victoria #easter"
In the first snap, Zappardino can be seen posing with a man while wearing a red jacket and a pair of brown pants. She topped off her look with a pair of black boots. She styled her hair in two braids. On the other hand, the unidentified man looks cool in a black sweatshirt paired with blue pants. He completed his look with a cap and a pair of brown boots. He can spotted rocking a mustache.
The slideshow of pictures shared by the Tulsa King actress included beautiful green scenery, gorgeous views, a mirror selfie of her, and photos from her Easter weekend celebrations. It seems like she had the time of her life in Canada. Her fans showered her with love in the comments section of the post. One social media user commented, "You go girl! Make them dreams come TRUE! Love you Tia Janet.."
Followed by a second fan who penned, "Love these photos so much girl. ♥️💕" Another user entered the chat and expressed their love for Victoria and wrote, "I loved visiting Victoria. So beautiful." A user went on to say, "🙌🙌🙌 yasss girl !!! Canada's a vibe eh 😉 lol."
What is your take on the show Tulsa King? Kindly let us know your thoughts in the comments section below. Stay in touch with us for the latest updates from the world.