July 3, 2013 | Environment, Innovation
Score One for These Mothers of Invention
President Obama plays around with their power-generating soccer ball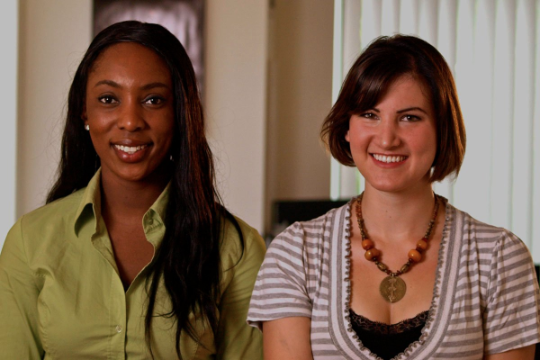 All of Women in the World's Mothers of Invention do great things—but not all of their inventions get kicked around and thrown in the dirt by President Obama.
When Jessica O. Matthews and Julia Silverman were honored as Mothers of Invention at the 2012 Women in the World Summit, they couldn't have foreseen that their creation, Soccket, a soccer ball that generates electricity with each kick, would catch Mr. Obama's eye. Nor did they envision that in July 2013, Matthews would be asked to travel to Africa so she could present a Soccket to Mr. Obama during his state visit to Tanzania, and that he would bounce it around with that country's president, Jakaya Kikiwete.
"Obama's endorsement is kind of a seal of approval," Silverman says. "We hope that it'll help get not only more balls on the ground, but will also convince other corporations and institutions to work with us."
Silverman and Matthews first came up with the Soccket for a class project at Harvard. Just 30 minutes of playtime is enough to generate three hours of light, and the ball is a safe, clean alternative to the popular kerosene often used in developing countries. Not only is kerosene fuel bad for the environment, but living in a kerosene-lit home is the equivalent of smoking two packs of cigarettes a day.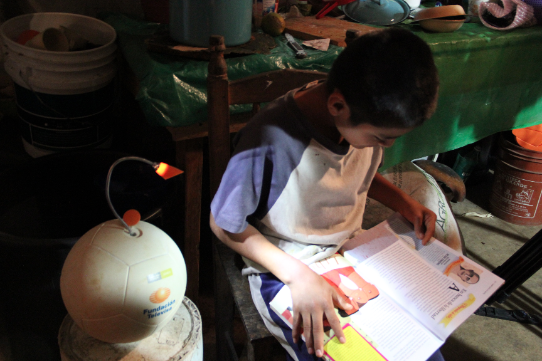 A child uses the Soccket ball to read.
After graduating from Harvard, Matthews and Silverman turned their project into a fledgling business, Uncharted Play. Their creativity and initiative won them a $50,000 grant from Toyota, which sponsors the Mothers of Invention—money that was crucial in helping them get their product off the ground. This year, they raised extra funds through—appropriately enough—Kickstarter. So far, more than 10,000 balls have been distributed throughout Africa, Latin America, and the U.S., all paid for by donations.
Now, five years after that college project, Uncharted Play is flourishing, with more products in the works—including energy-generating jump ropes and footballs as well as Ludo, a Soccket-like ball that tracks playtime and converts it into virtual points for charity projects. Thanks to Obama's interest—the White House Instagrammed a video of the world leader goofing around with Soccket—media from CNN to CBS have spotlighted the ball.
But the Uncharted Play duo aren't ready to yell "score" and call it a day. "In order to achieve the impact we want to reach, we need to keep dreaming bigger," says Silverman, "and we're all about dreaming bigger."