August 12, 2013 | Education
5 Super-Smart Strategies from Barnard President Debora Spar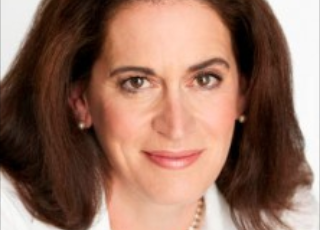 In Debora Spar's headshot, she's wearing a crisp, white blouse against a white background. The effect is forceful, memorable—just like Spar. Her upcoming book—her sixth—is titled, fittingly, Wonder Woman. Spar joined the Harvard Business School faculty at age 27, and in 2008 was named president of Barnard College. Here, she shares a few tips on when to worry, the magic of being 20, and finding time for Downton Abbey.
1. Don't sweat the straight line when it comes to your career path.
"Life doesn't work linearly. Most girls at 18 don't know what they want to be doing at 58 or 68 or 78. And people who think they do generally find themselves doing something very different as their life evolves."
2. Be good at several things, not just one.
"They don't even have to be career-specific. If you're a good writer, you might not wind up being a novelist, but you'll wind up doing something else where writing will come in handy. The best thing people can do is really nurture whatever skills they have. Get good at them."
3. It's hip to be square.
"In talking to my own kids, more and more I fall back on the classic American middleclass values: Work hard. Don't be lazy. Don't take yourself too seriously, but take your work seriously. And just don't give up."
4. This is the best year of your life.
"Life is both much longer and much shorter than you think it is. When you're 20, it looks like your life stretches out forever but also that you'll never quite be a grownup. But at the same time, it goes really, really fast. It's important to enjoy each phase while you're in it. Because you can never go back to being 20 again, and there's something magical about being 20, even if you're poor and confused and don't know what you're doing with your life."
5. It's okay to goof off—just be smart about it.
"You have to give yourself time to be lazy. You have to say, gee, I'm going to sit around and read this paper because that's what I love to do, then I'm going to get to work. Or, I'm going to get to work and then I'm going to watch Downton Abbey. Where you get in trouble is when you start frittering time away, doing a little of this and then a little of that. Planning is a really big part of it; as long as I plan my time, I can always carve out time to relax."