July 13, 2013 | Education, Health and Well-Being, Politics and Leadership
How to Succeed—Even Before You Graduate: 5 Tips from Anna Nti-Asare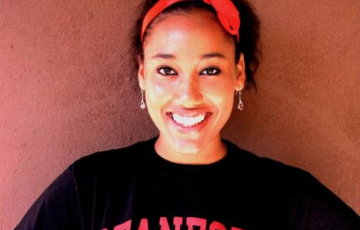 On a campus of overachievers, Anna Nti-Asare stands out. Not only was she one of ten students honored at Stanford with this year's Dean's Award for Academic Achievement, she's also a dancer, president emeritus of the Black Students Union, and founder of a competition called PCTRS (Photography Competing to Raise Support), which gives exposure to fledgling photographers, models and makeup artists while raising money for women's healthcare clinics. A rising senior who has her eye on an academic career in medical anthropology, Asare took time from her jam-packed day to share her get-ahead tips.

1) Ask yourself these three key questions
When I sign up to do anything, I always ask myself if it's something I'm really motivated to do, why am I doing it and who am I doing it for. Whenever I feel stressed I remind myself just how much I care about what I'm working on.

2) Connect, connect, connect
I'm one of those students who always connects with professors outside of class, even if only once. I want them to know me for more than just my writing and my academic work so I also always invite them to my dance performances and other events.

3) Embrace your inner nerd
Before college I felt the need to hide how smart I was or I would play dumb in class to avoid attention from my peers. I eventually realized that education was the path to my dreams, that I had been granted a scarce privilege that I could not waste. In coming to this realization, I also noticed that I became closer with friends whose goals aligned with mine.

4) Forge surprising links
I carry my artistic way of thinking into everything I do. For instance, with PCTRS, I see fashion as being directly linked to health. It was important for me to allow anyone to compete in PCTRS because so often fashion limits the definition of beauty to specific sizes, shapes, and heights—and that can be completely detrimental to physical, mental, and emotional health.

5) Take on leadership positions, and the audience that comes with them
When I first came to Stanford I was not that confident. I wouldn't even share my idea for PCTRS because of fear. But I finally expressed it to someone else and things slowly started coming together. After sharing it with just one more person I was given the chance to speak to faculty and staff and to branch out beyond Stanford's campus.