July 22, 2013 |
Scholar Spotlight: The Globe Trotter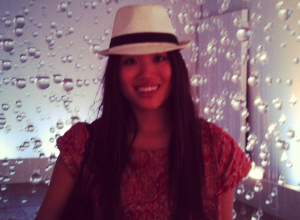 Name: Ani Hao
Age: 21
Hometown: New York, New York
School: New York University '14
Major: Anthropology, Modern Languages, International Development
Why she's amazing: Ani describes herself as "a student, an activist, a polyglot, a global citizen, and a writer." She founded and writes IndieVolunteer, a blog about different nonprofit opportunities around the world, and is currently applying to fellowships to study reproductive rights in Brazil.
In her own words: "Perhaps the biggest leadership role that I have taken has been in my own life. In 2010, I stopped my anthropology studies at USC and I self-financed a two-year break during which I lived in France, Colombia and India, and traveled to other countries in between, exploring social issues."