July 22, 2013 |
Scholar Spotlight: The Tradition Breaker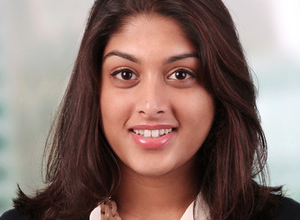 Name: Ashna Reddy
Age: 22
Hometown: Portland, Oregon
School: Yale '12
Major: Economics
Why she's amazing: Ashna, who moved to the U.S. when she was 5, led two student groups during her time at Yale, and is currently a business analyst at a global management consulting firm, where she's helping launch Lean In circles for female employees. Ashna plans to take a year off to focus on women's advocacy. She also paints and volunteers with women's rehabilitation groups.
In her own words: "There are still places where it is frowned upon for women to want a serious education or career. It makes them 'too independent' or 'undesirable for marriage'. This is utterly backwards."