Looking for the different types of braids to select your next hairstyle? Scroll through our list of different types of braids and get to know the steps to rock them.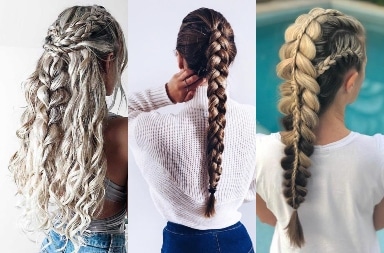 Remember how you used to go to school with a basic three-strand braid? Braids come in a wide range of styles. There are several braiding styles from which to select. If you're confused by the numerous varieties of braids, from French braids to braid twists, let us help you out. Braids have been worn by women all across the world for thousands of years. The style is one of the most adaptable, with designs ranging from extremely complicated to basic plaits. Braids are also appropriate for practically any situation. There's a braided hairstyle for any occasion, including the office, school, gym, and even a wedding. Braids can also preserve your strands from breakage and help you grow your locks longer, depending on your hair type.
Different Types of Braids for Women
There is a variety of braiding styles to choose from. Let us guide you if you're perplexed by the different types of braids available, ranging from French braid to braid twists.
Here we'll show you the many braiding techniques that you'll want to know about and that will leave you speechless in this list.
1. The 3 Strand Braid
What better way to kick off our collection than with a traditional braiding style? The most basic of braids is the three-strand braid, which is a hairstyle that we've all grown up with. It's also the first hairdo you probably learned on your own. You may create an infinite number of hairstyles by playing with the size and textures of this basic braid.
It is accomplished by sectioning the required amount of hair into three portions. Then, until you've reached the end of the hair, alternate one portion over the other. You tie it off at the end, as you do with practically all braids.
2. French Braid
The French braid is a classic for a reason. It is both ageless and feminine. On a hot summer day, the French braid is the easiest and most stylish method to keep your hair out of your face. It's also a great hairdo for school or work. It may take some effort to master French braiding, but once you do, it will take you less than 3 minutes to do the task flawlessly.
This braid employs the same fundamental 3-strand alternating braiding technique as a standard braid but starts at the scalp rather than the base of the head. You split your hair into three portions, but you add hair to each area as you braid down/across the head. This threads the braid onto your head rather than allowing it to hang.
3. Fish Tail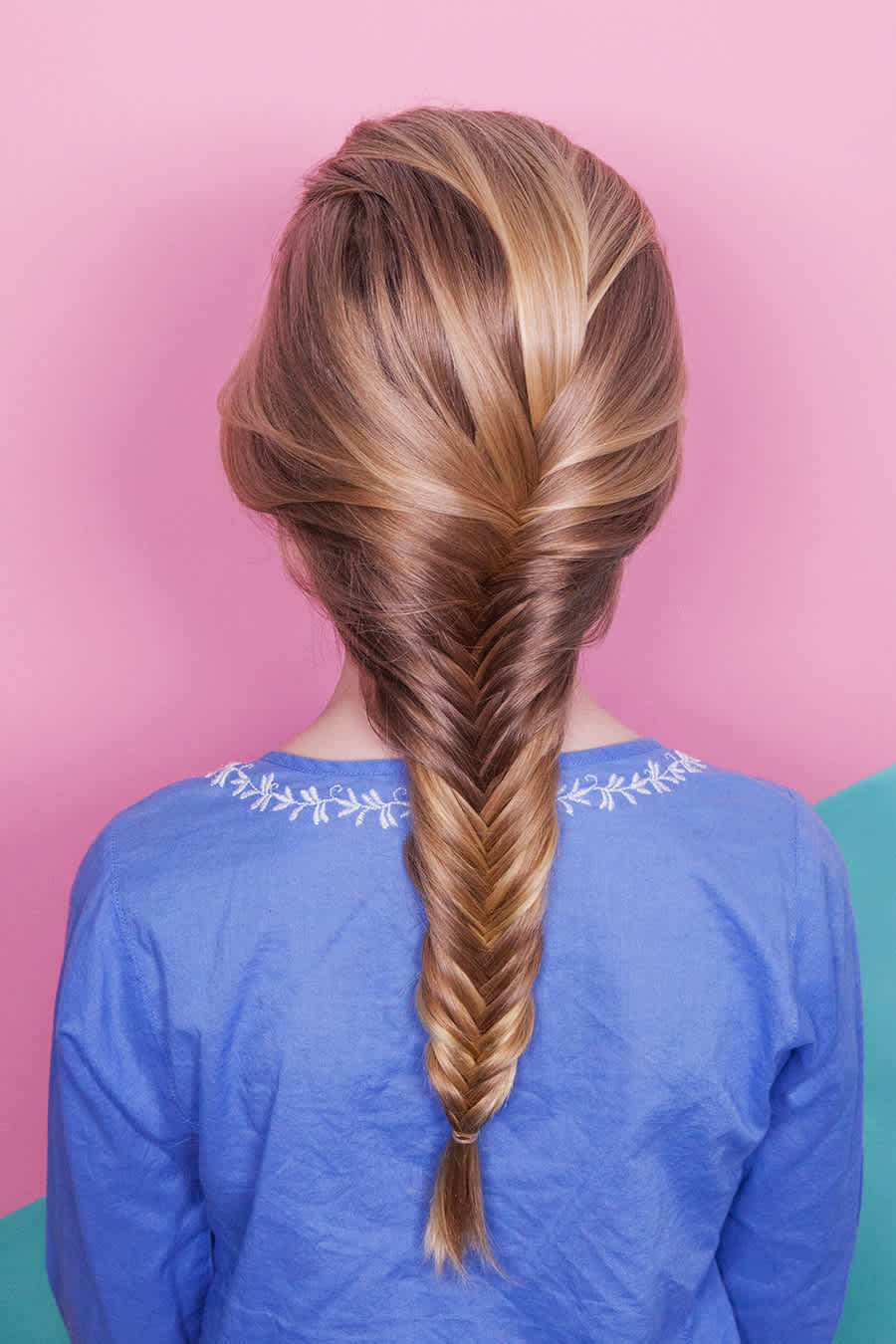 The fishtail braid is one of the most delicate braids and is a popular choice for special event hairstyles. This fashionable braid is made by meticulously weaving tiny hair pieces together to produce a symmetrical pattern that resembles the precisely matched scales on a fish's tail. It starts with dividing the appropriate amount of hair into two pieces. A very little piece is pushed across the center to the opposing party from below one of the two pieces. Then you tighten your grip and repeat.
4. Cornrow Braid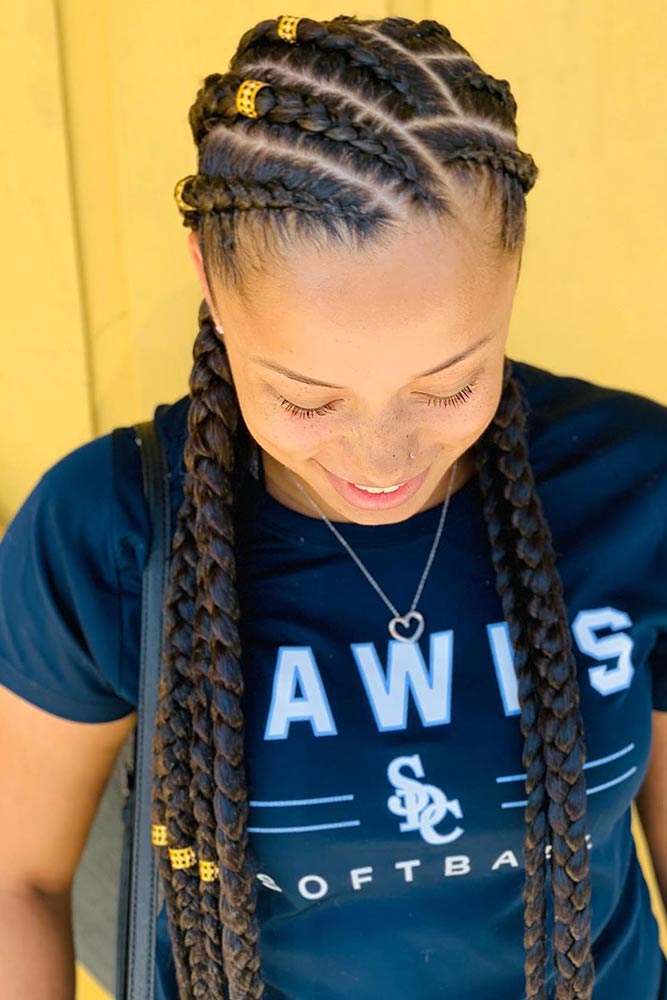 Cornrows have been popular for as long as we can remember, and they're still going strong now. Make them in a basic, laid-back style – or add a component or a one-of-a-kind pattern. To make elevated plaits, hair is braided close to the scalp using the underhand method. Each one is neatly arranged in rows, which gives the style its name.
5. Rope Twist Braid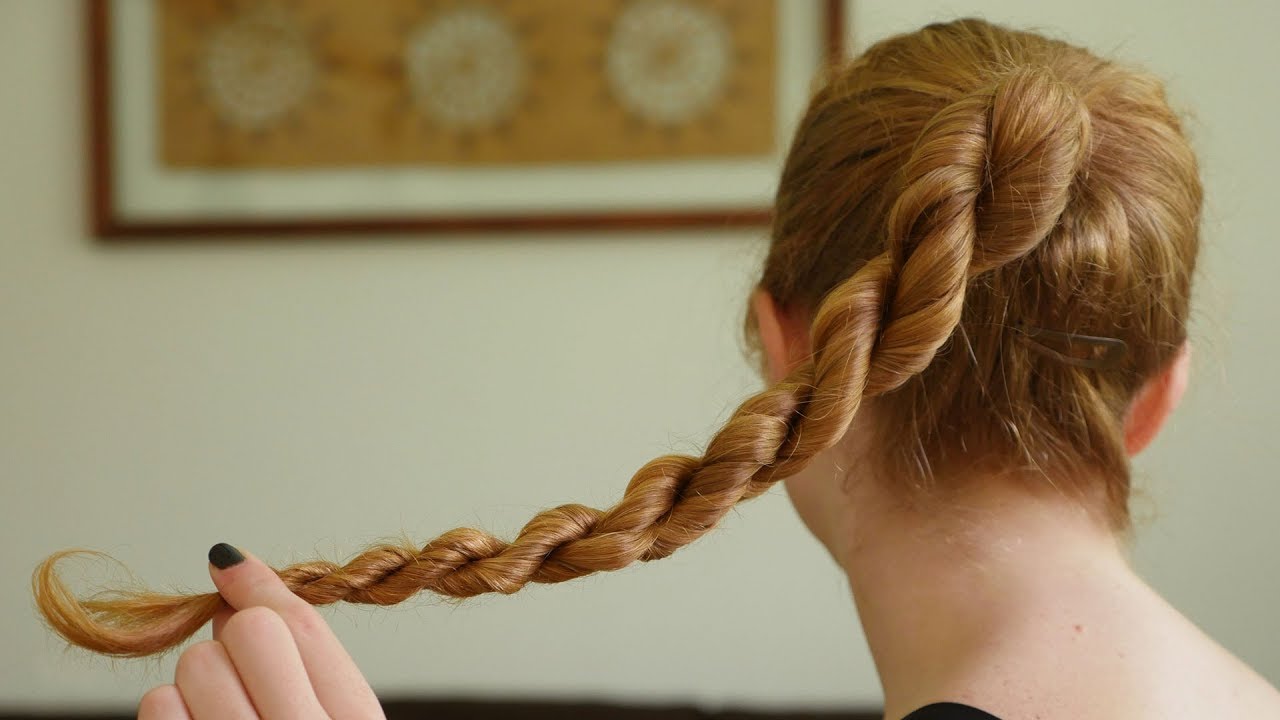 When it comes to braiding, nothing beats a rope-twisted braid. It just takes around 2 minutes to perfect this lovely braid because it only requires twisting two sections of hair together. The rope braid is ideal for wearing when you're running late. Separate your ponytail into two sections. Twist the two portions separately in a clockwise motion until the very ends are reached. Intertwine these twisted portions in an anticlockwise fashion until you reach the finish. Use a hair elastic to secure the ends.
6. Waterfall Braid
This exquisite braid appears just as you would expect – like a cascade of hair on the side of your head. Waterfall braids are the ideal hairstyle to wear to a wedding or prom because of their beautiful and feminine look. It's a variation of the French braid. Instead of tugging in portions to work all of your hair into the plait, you will merely braid over the top of your hair, leaving the rest free.
7. Lace Braid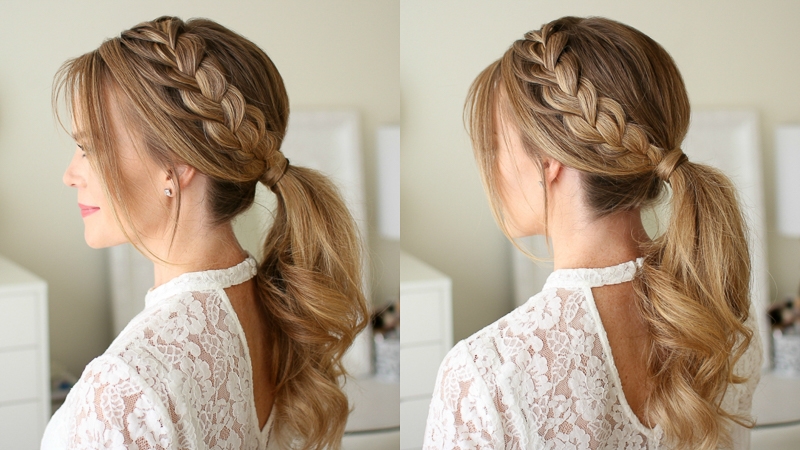 Lace braids are nothing more than one-sided French braids. It's similar to a waterfall braid, however, there's no hair flowing through the braid. These are other types of braids that may be easily incorporated into and enhanced in a range of hairstyles. Lace braids with elaborate patterns may be quite beautiful. This braid is perfect for people who are wanting to grow out front layers or bangs since it transitionally wraps the ends into one another.
8. Pull through Braid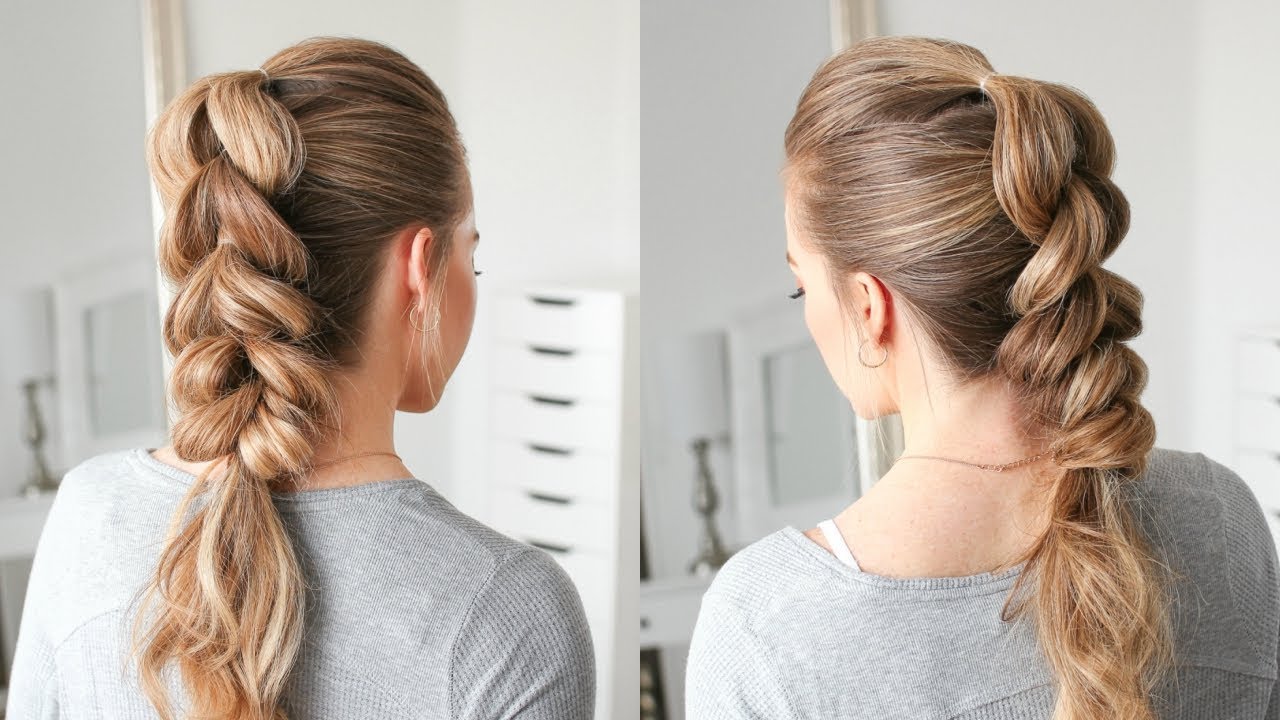 Here's a lovely braid that will give ladies with fine-textured hair a lot of volumes. The pull-through braid is a fashionable braid that includes putting your hair into a series of ponytails and braiding them together.
Final Words
Braids may be used to create practically any hairdo. Tie them into a ponytail, a high bun, or adorable space buns, or wear them as a pony. Half-up styles with extra twisting look fantastic, and you can be pretty creative with them. Are there any other types of braids you want us to add? Which one is your personal favorite? Let us know in the comments below!