Science and Technology
Last winter, a young Egyptian woman named Asmaa Mahfouz uploaded a video to YouTube, criticizing citizens who didn't participate in her country's peaceful protests as lazy. Her remarks spurred millions of her fellow Egyptians onto the streets—and it is thought to have also sparked the government's subsequent crackdown on social-media sites. Mahfouz was just one of many Egyptian women who used their Internet savvy to help mount a revolution.
Technology is no longer a man's game. Women make up nearly half of Internet users worldwide, and are embracing social networking at higher rates than men.
So why does the myth of the gendered "digital divide" persist? Due to external factors like reduced opportunities for education and employment, women are still less likely to have access to information and communications technology in countries where Internet use is not yet widespread.
Yet girls not only need access to technology—they need to know that they have what it takes to be the next Bill Gates or Mark Zuckerberg. In developed countries, dated stereotypes and cultural expectations often keep women from pursuing careers in the field. Less than 7 percent of mechanical engineers in the U.S. are women, and only 5 percent of female college freshmen planned to major in engineering, computer science, or the physical sciences, compared with just over 20 percent of their male classmates, according to a recent American Association of University Women report.
As women tech tycoons like Facebook's Sheryl Sandberg and Google's Marissa Mayer share their stories, more girls may feel emboldened to embrace it.
Stories
May 15, 2013 | Profile

January 14, 2013

November 19, 2012
More Stories »
Woman of the Week
This Week's Game Changer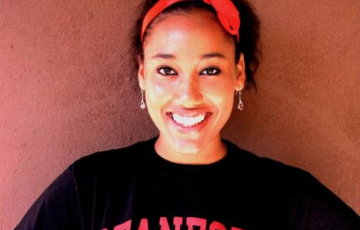 Education, Health and Well-Being, Politics and Leadership
View Archive