Culture and Media
When do media help to advance women—and when do they set women back?
Nearly every day, consumers are faced with new, sometimes alarming opportunities to ask themselves this question. From the explosion of "princess culture" among little girls, as Peggy Orenstein chronicled in her recent book Cinderella Ate My Daughter, to ongoing debates over size-ism in Hollywood and fashion, to news outlets that Photoshop women out of media entirely—as one Hasidic newspaper famously did to Secretary of State Hillary Clinton after Osama bin Laden's death—it is important to bring a discerning eye to the ways girls and women are portrayed and perceived. Consider that hypersexualization in media, which is steadily on the rise, is linked with eating disorders, low self-esteem, and depression, three of the most common mental-health problems affecting women.
One place to start is in media institutions themselves, which are still largely dominated by men. In the U.S., women hold less than a fourth of top-level jobs in the media industry; in Hollywood, only 15 percent of working writers on primetime programs are women, and only 11 percent of directors. Women make up only 10 to 20 percent of contributors to high-profile opinion forums, like op-ed pages.
These low numbers translate to less diversity of perspective and experience. But as women achieve equal representation, we hope to see more honest, inspiring, and sensitive depictions of women's lives.
Stories
July 8, 2013 | Profile

May 30, 2013

May 23, 2013
More Stories »
Woman of the Week
This Week's Game Changer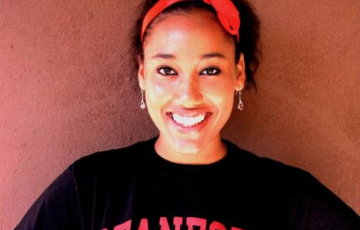 Education, Health and Well-Being, Politics and Leadership
View Archive