Health and Well-Being
The disparity between the developing and the developed world is never more apparent—and more deadly—than when it comes to a woman's health.
Despite the grim fact that maternal mortality has doubled in the U.S. in recent decades, 99 percent of maternal deaths still occur in the developing world. More than 100,000 women die annually from pregnancy- or childbirth-related complications, and more than 200 million women who say they want access to contraception can't get it. Many women die during botched abortions in countries where the procedure is outlawed.
But it isn't just pregnancy and childbirth that women in the developing world have to fear—they have to worry about everyday survival. Despite growing the majority of the world's food, women make up 60 percent of its chronically hungry.
A woman's mental, emotional, and spiritual well-being can also be key to her overall health and happiness. Starting in adolescence or younger, girls and women must navigate psychological bullying, assaults to body image, unhealthy impulses toward perfection—and eating disorders at much higher rates than among men. As women get older, particularly in developed countries, they struggle with work-life balance and the stress of caring for both kids and elderly relatives.
Perhaps it's not surprising that women are twice as likely as men to report suffering from major depression. In some areas, like India, as many as 25 percent of women who go to primary health-care centers report feeling depressed. The stigma of mental illness often prevents them from seeking treatment.
But as Simone de Beauvoir reminded us, biology is not destiny. With ingenuity and commitment, we can break down the financial, social, and cultural barriers that prevent women from getting quality health care and support for themselves, their families, and their communities.
Stories
July 22, 2013 | Profile

July 13, 2013 | Profile

June 28, 2013 | Profile
More Stories »
Woman of the Week
This Week's Game Changer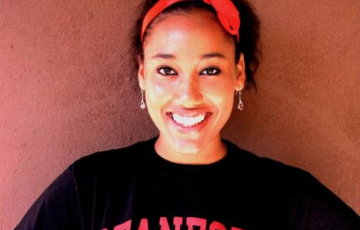 Education, Health and Well-Being, Politics and Leadership
View Archive