Innovation
Innovation can be as simple as recycling discarded junk into high-value crafts, or as complex as building new computer applications that help prevent sexual assault. It begins with a bold idea, and the commitment—and resources—to see it through to fruition and beyond.
Some of the best innovations start out as the riskiest. Microcredit institutions, for example, take a leap in lending money to poor communities, with the hope that women (and men) will start small businesses that respond to community needs. In rural Cambodia, an enterprising mother of three might borrow $500 to buy a generator that she and her fellow villagers can use to recharge the batteries they use to power their lights and radios. In addition to helping her care for her family, her success gives her the self-confidence to go on to found more businesses, like making wine and raising pigs. The initial risk proves well worth it.
Whether using the latest technology or the simplest local materials, innovation and social entrepreneurship can harness women's creativity and energy to tackle pressing issues like climate change, poverty, and access to education.
Stories
July 3, 2013

June 28, 2013 | Profile

May 15, 2013 | Profile
More Stories »
Woman of the Week
This Week's Game Changer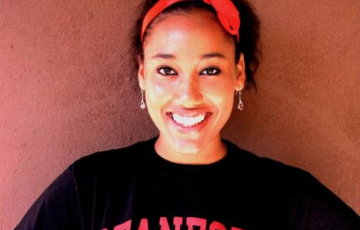 Education, Health and Well-Being, Politics and Leadership
View Archive