Politics and Leadership
What would the world look like if women were represented fairly in government? Just 18.4 percent of parliamentarians and 10 percent of heads of state are women. And sadly, the U.S. trails behind the global average when it comes to women in leadership roles: Congress is 83 percent male.
Over the past few years, however, many countries have begun to recognize the importance of women's voices in politics. Half of all nations have adopted some form of quota system, which demands that a certain percentage of the legislature be made up of women. Rwanda has outdone former leader Sweden on this front—its parliament is now 56.3 percent female.
Studies suggest that when women's representation in legislatures reaches 30 percent, policies and national budgets become much more equitable.
But political institutions themselves must become more woman-friendly, too—implementing fair employment policies and ending the "old boys' club" atmosphere that permeates some political spheres. In the U.S., fundraising is often a woman candidate's biggest challenge, and men and women's economic disparity is among the leading factors keeping women out of politics worldwide. The financial, social, and cultural obstacles to women's participation must be tackled before women can help rule the world.
Stories
July 22, 2013

July 18, 2013

July 13, 2013 | Profile
More Stories »
Woman of the Week
This Week's Game Changer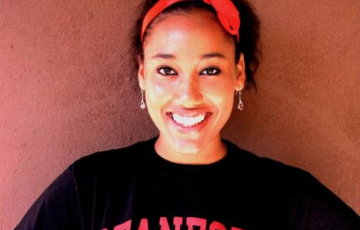 Education, Health and Well-Being, Politics and Leadership
View Archive