War and Peace
For women worldwide, the effects of war on their families, their communities, and, sometimes, their own bodies can be devastating.
In Congo, rape is a common weapon of war: rebels target female civilians in order to punish, humiliate, or threaten opposing factions. And in Afghanistan and Iraq, precarious security conditions have left women increasingly vulnerable. After the U.S. invasion, Iraqi Kurdistan saw a dramatic rise in attacks on women. According to one activist, more than 400 local women were burned in just one year for defying traditional gender roles.
Yet even in the face of such evil, women often take a stand for their loved ones and communities, and for an end to the violence. In Egypt, women played a key role in helping organize the peaceful revolution that toppled President Hosni Mubarak—helping their country avoid war altogether.
As members of the military, women often put up with discriminatory rules and treatment from their colleagues. And coming home, they face unique challenges reintegrating into civilian life.
Although women still make up less than 8 percent of participants in recent peace negotiations, when the fighting stops they play a critical role in rebuilding their communities and pressing for an end to violence.
Stories
July 18, 2013

April 30, 2013 | Profile

April 26, 2013
More Stories »
Woman of the Week
This Week's Game Changer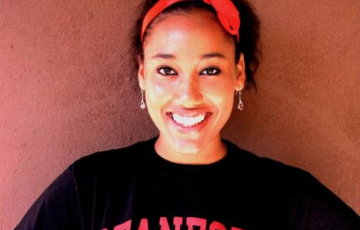 Education, Health and Well-Being, Politics and Leadership
View Archive