In a male-dominated society, we often overlook the fact that women are also no less than them nowadays. They are also progressive, and most of them are even challenging men about their authority. Yes, there's no lady in the world's top 10 richest people, but they are also doing great in every field.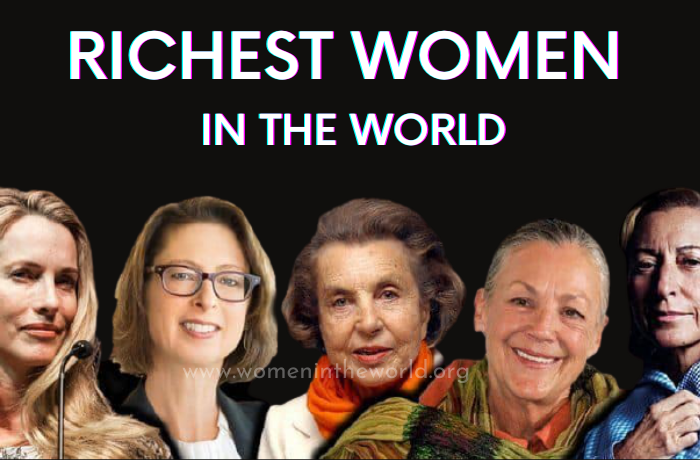 This article presents you with a list of the 20 wealthiest ladies in the world along with their life journey till now. So, sit back and keep on reading to get some motivation from their inspirational journey from a nobody to being included in the list of top 20 richest women in the world.
10 Richest Women In The World:
1. Francoise Bettencourt Meyers
Net Worth: $82.5 Billion
Profession: Owner of the company L'Oreal
Francoise was born on 10th July 1953 in Neuilly-sur-Seine, France. Although she has been raised as a strict Catholic, she has written various works on Jewish-Christian relations and Bible Commentaries. Her grandfather was Eugene Schueller, who was the founder of L'Oreal.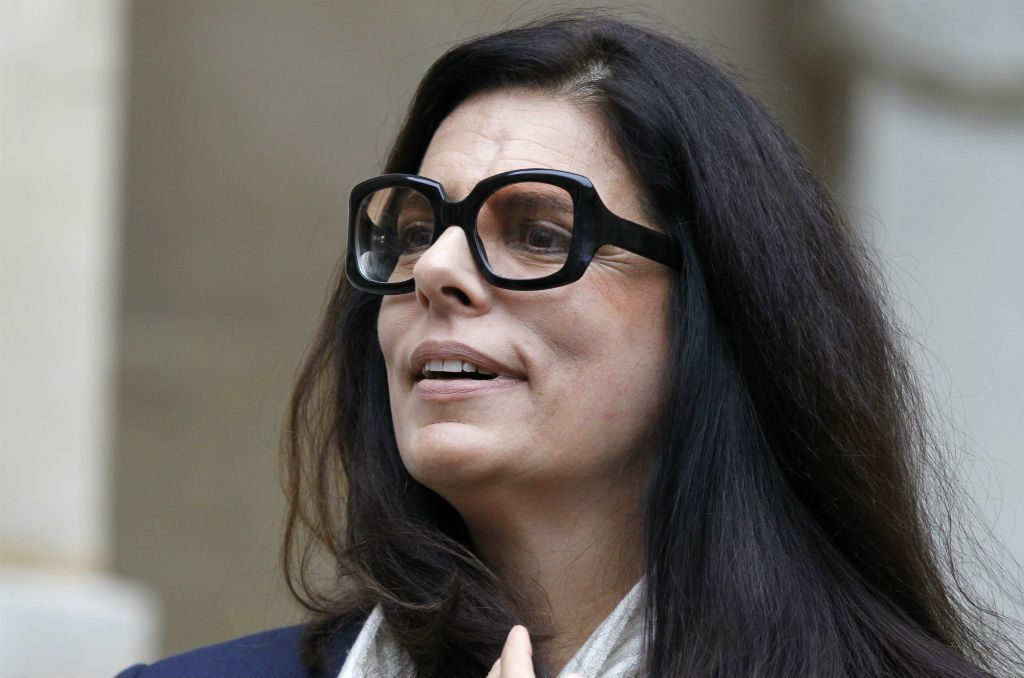 Moreover, she was wrapped around a prolonged controversy when in 2008, she sued Francois-Marie Banier, claiming that he took money from her mother. However, later in 2010, she announced that they have settled out of court. Sadly, her mother died in September 2017 when her Net Worth was around $39.5 Billion, because of which Francoise was listed among the top 20 richest women in the world in 2017. As of now, she is the richest woman in the world.
2. Alice Walton
Net Worth: $66 Billion
Profession: Owner of Wal-Mart
Walton was born on 7th October 1949 in Newport, Arkansas, and was raised with her 3 brothers. She founded Llama Company in 1988; she was the president, chairman, and CEO of the company. Furthermore, she moved to Texas when her company was closed in 1998. In 2011, she founded an art museum in Arkansas.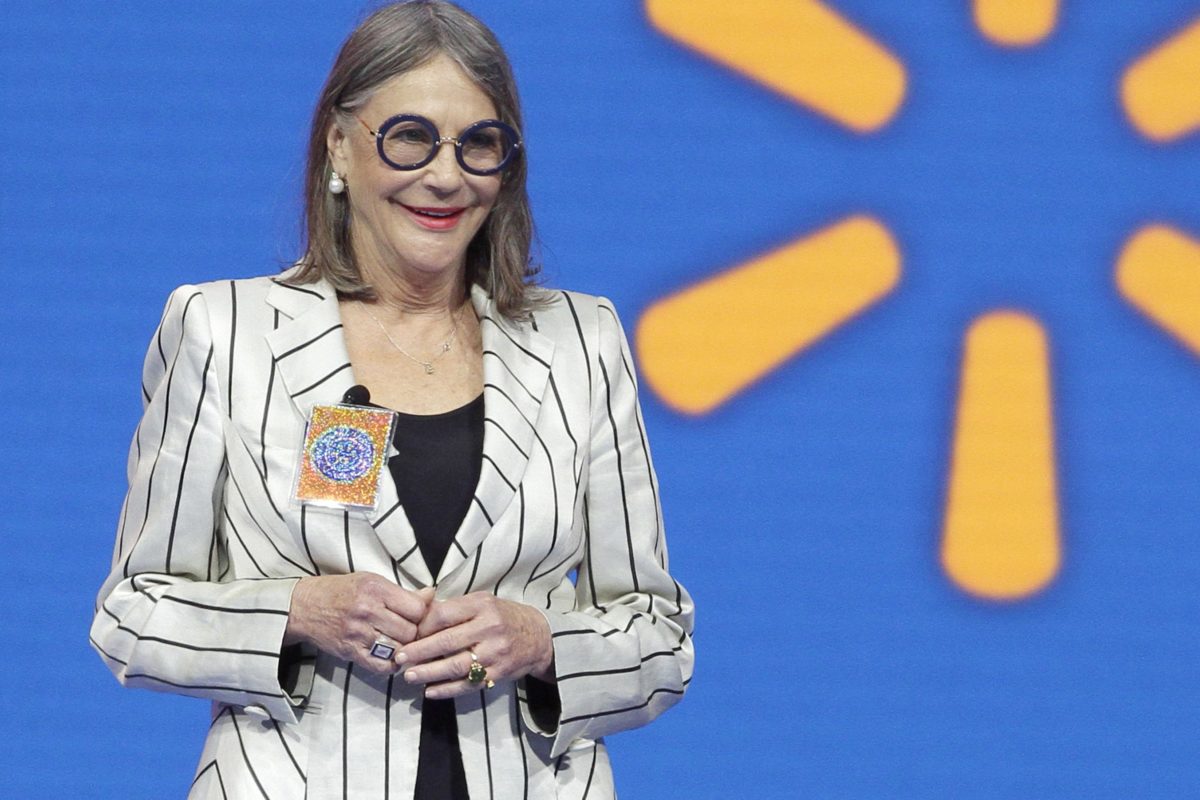 It is rumored that she married 2 times till now but got divorced from both of her marriages. Firstly when she was 24 years old, she married a Louisiana investment banker but got divorced within two and a half years. Later, she married a contractor who built her swimming pool, but that marriage also didn't last long, and they both got divorced soon after they got married.
3. MacKenzie Scott (former Bezos)
Net Worth: $60.2 Billion
Profession: American novelist and philanthropist
Scott was born on 7th April 1970 in San Francisco, California, U.S. She is certainly the third richest woman in the world and the 20th wealthiest individual as well. In 1992 she received her bachelor's degree in English at Princeton University.
Not only this, she is married to the founder of Blue Origin and Amazon, Jeff Bezos. However, the pair got separated after a long, harmonious marriage of 25 years in 2019. She has 3, sons with Jeff and an adoptive daughter from China. Furthermore, she was also a philanthropist, and in May 2019, she signed a pledge of giving most of her wealth away as a charity. Moreover, in July 2020, she donated around $1.7 Billion to 116 non-profit organizations.
4. Julia Koch
Net Worth: $62 Billion
Profession: Owner of Koch Industries
Julia Koch is also known as Julia Flesher Koch, was born on April 12, 1962. Her husband, David Koch, died in 2019 when he was the seventh richest person in America, due to which his wealth was inherited by his 3 children and her wife. Furthermore, she inherited a total of 42% stake in her husband's company, making her the world's richest woman in 2020 with a Net Worth of around $53 Billion.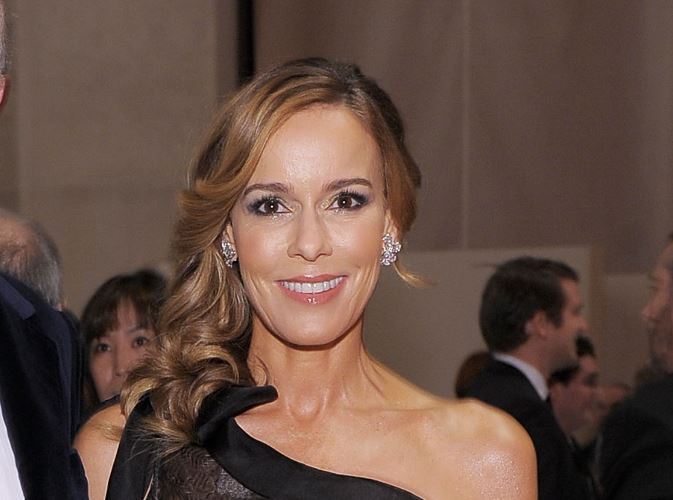 However, with her husband back in the day, she has done so much charitable work, most of which was donating money to needy organizations. Together they have donated around $10 million to Standford's Children's Hospital and $10 Million to Mount Sinai Medical Center.
5. Yang Huiyan
Net Worth: $33.0 Billion
Profession: Majority Shareholder in Country Garden Holdings
Huiyan was born in 1981 in Shunde, Guangdong, China; she owns around 55% of shares in his father's company known as Country Garden Holdings. Furthermore, this makes her the 24th wealthiest person in China, and along with the richest woman in Asia as the youngest billionaire in Asia.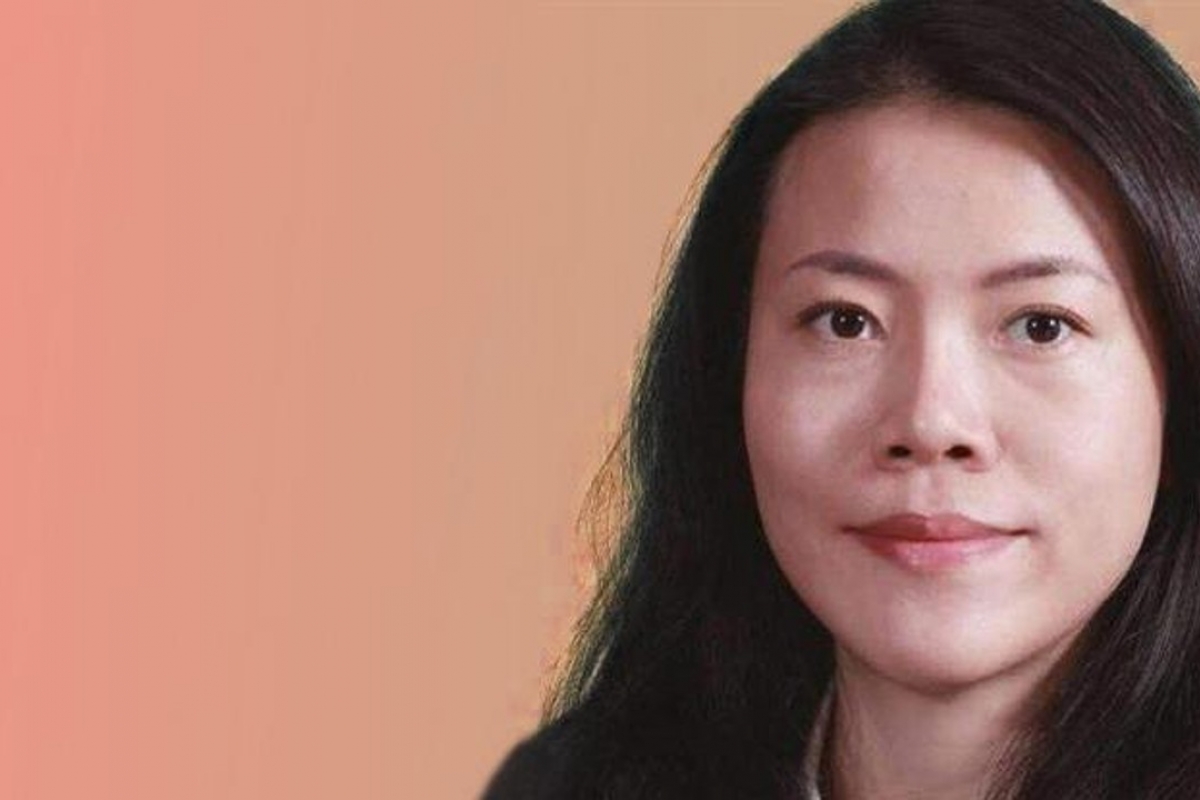 Moreover, she is the daughter of the Chinese entrepreneur Yang Guoqiang, who is the chairman and the founder of Country Garden Group. In June 2019, her Net Worth was around $21.2 Billion. She graduated from Ohio State University and has a Bachelor's Degree in Art/Science. She married her husband, Chen Chong in 2006; according to the sources, the couple does not have kids or planning to have kids.
6. Jacqueline Mars
Net Worth: $44.5 Billion
Profession: American heiress and investor
Mars was born on October 10, 1939, and in 1961 she graduated from Bryn Mawr College and has a degree in anthropology. She is the heiress of Mars as she is a member of the Mars Family. Furthermore, her parents founded the company, and now she, along with her two brothers, shares the company. In 2019 her Net Worth was estimated at around 23.5 Billion, making her the 18th richest American.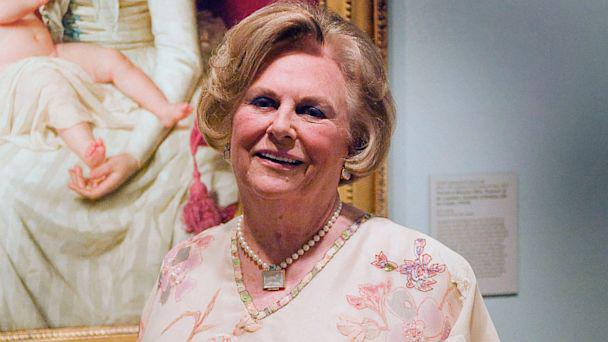 However, despite her parents owning the company she served in the company as Food Product Group President and got retired in 2001. In 1961 she married David H. Badger and had 3 children with him. However, in 1984 she divorced him, and in 1986 she married Harold Hank Vogel but she divorced him eight years later.
7. Susanne Klatten
Net Worth: $29.5 Billion
Profession: Owns Stakes in SGL, Altana, and BMW
Klatten was born on April 28, 1962, in Bad Homburg, Germany. From 1981 to 1983, she worked in an advertising agency Young & Rubicam. Later, she did a marketing course at the University of Buckingham and she gained; here business experience from London. AfterLater she inherited around 50.1% of shares of Altana on her father's death.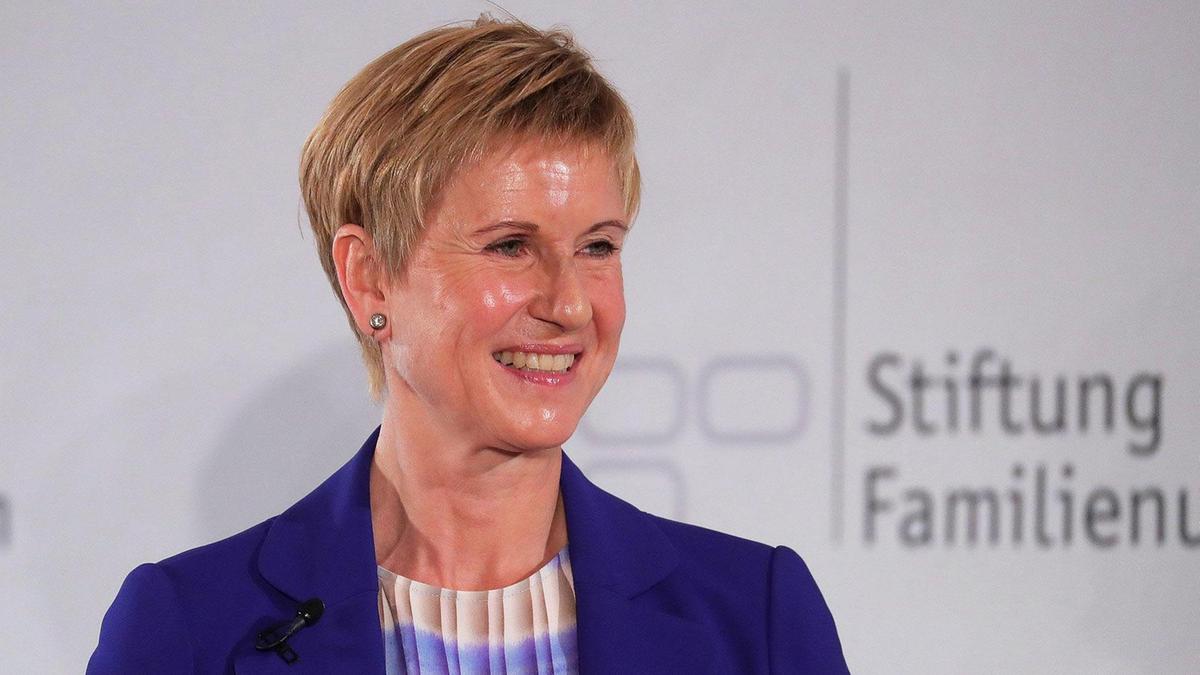 Moreover, she further invested in the company and bought the whole of Altana and SKion. Sadly, her mother died in 2015 and left her with her shares in BMW, her father also held 12.50% of shares; thus, now she owns a total of 19.2% of shares of the company. In 1990, she married Jan Klatten, with whom she had three children. However, the pair separated recently in 2018.
8. Fan Hongwei
Net Worth: $15.7 Billion
Profession: Chairperson to Hengli Petrochemical
Fan is the wife of Chen Jianhua, who is the chairman of Hengli's Holding Company who is also a billionaire. The family lives in Wujiang, China. Fan is a self-made woman who has good knowledge regarding her profession, which helped her in building the business.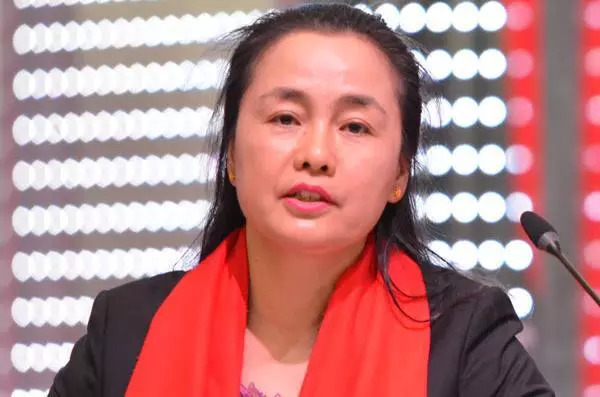 She was also enlisted as the 29th of China's Richest people and 266th billionaire around the world. Her daughter has also followed in her footsteps and aspires to become just like her mother. Moreover, with a net worth of 22.1 Billion, she has successfully managed to make it to the list of top 20 richest women in the world of 2023.
9. Iris Fontbona
Net Worth: $20.7 Billion
Profession: Billionaire Businesswoman
Iris was born in 1942, and she is the wealthiest person in Chile and the fifth wealthiest in Latin America as well and the 91st wealthiest person in the world. She acquired a humongous amount of wealth from the death of her husband in 2005. She is also widely known for her philanthropic activities, such as donating $3.9 Million to the annual Chilean Telethon, which helps children with physical disabilities.
Furthermore, she donated $5.5 Million to a charity event. Moreover, the company she inherited from her husband is mostly run by her son. However, her decisions about the future of the company still hold a larger value in the eyes of employees.
10. Laurene Powell Jobs
Net Worth: $20.2 Billion
Profession: Founder of Emerson Collective
Powell was born on the 6th of November, 1963, in West Milford, New Jersey, U.S. She is the founder of Emerson Collective, which is an organization for investment and philanthropic activities. Furthermore, in 1991 she married Steve Jobs, who was the CEO, co-founder, and chairman of Apple.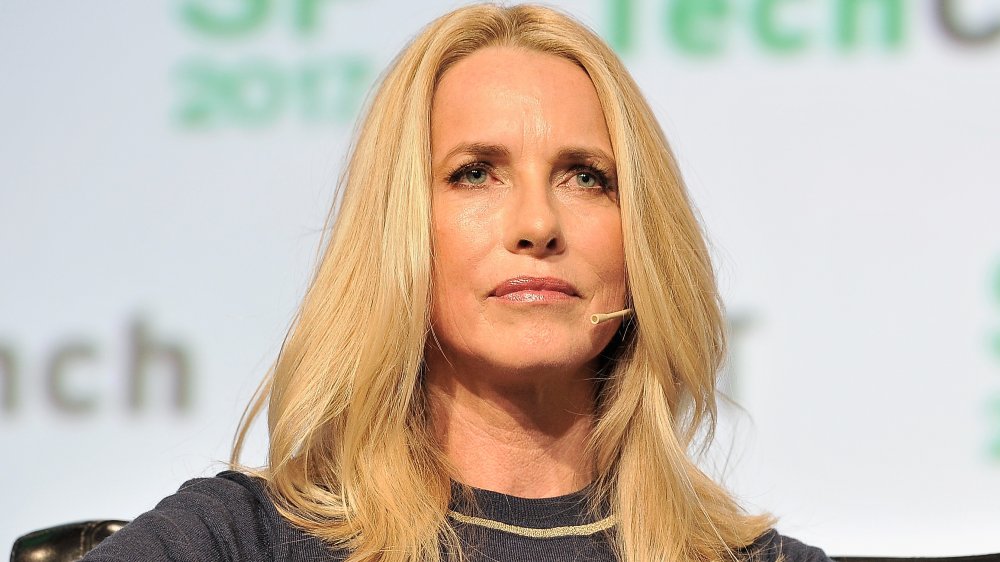 Moreover, in 2011 Steve died and left the shares of The Walt Disney Company and Apple Inc to his wife, which were worth around $11.1 Billion and $38.5 Million respectively. In 2016, Powell donated $2 Million to Hillary Clinton for the presidential election and later helped in raising $4 Million for her. In 2020, she also donated a sum of around $600,000 for Joe Biden's campaign.
11. Zhong Huijuan
Net Worth: $18.3 Billion
Profession: Chairperson for Hansoh Pharmaceutical
Zhong was born in April 1961 in Lianyungang, Jiangsu, China, a self-made woman. In 1982 she graduated from Jiangsu Normal University, where she studied Chemistry. In 1995 she left her job as a teacher to support her husband to manage the company started by him. After that, until 2019, they reinvested a part of the company's revenue generated by their company and later raised $1 Billion from the company by IPO.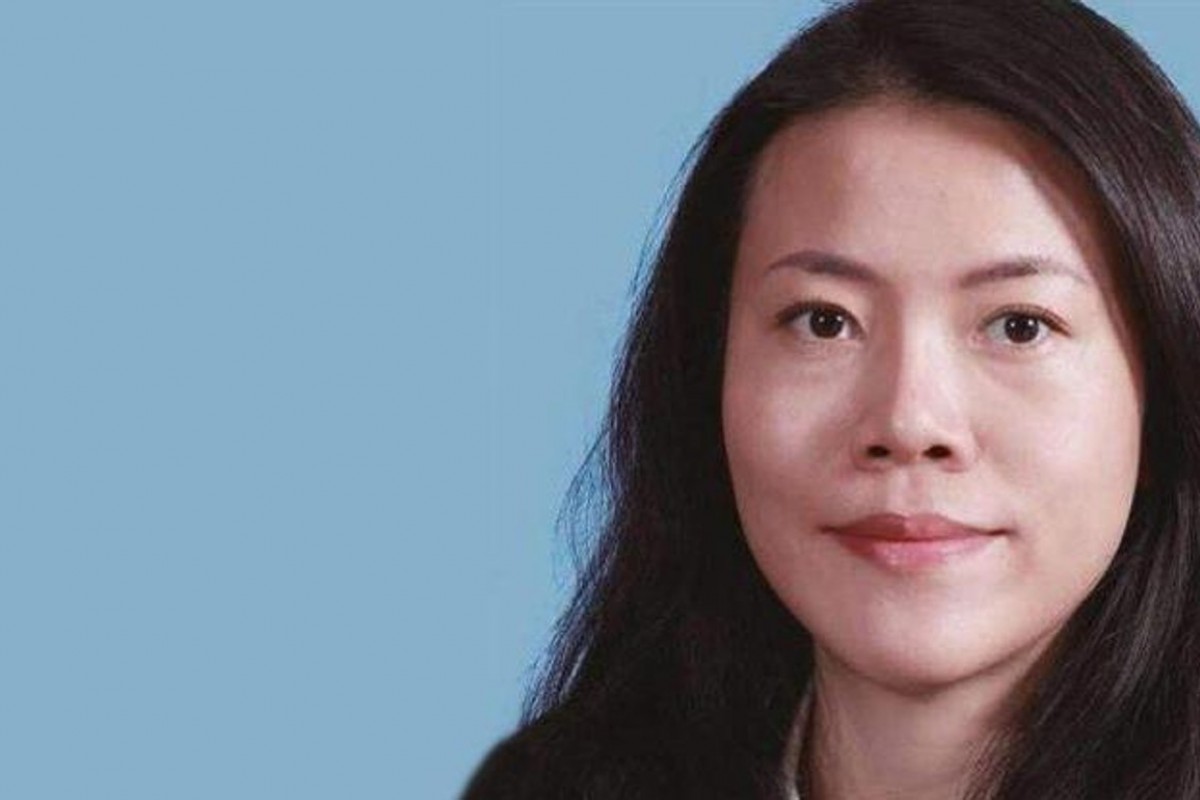 As of now, she owns more than 75% of her company, making her Net Worth to be estimated at around $18.9 Billion. Moreover, her husband Sun Piaoyang is also a billionaire and chairman of Jiangsu Hengrui Medicine. The couple is happily married and has a daughter Sun Yuan.
12. Zhou Qunfei
Net Worth: $13.8Billion
Profession: Chairperson in Lens Technology
Zhou was born in 1970 in Xiangxiang, Hunan, China. She founded the major touchscreen maker company known as Lens Technology. In 2010 her Net Worth was estimated at around $10 Billion, and in 2018 she was named as the world's richest self-made woman. Surprisingly, she had a dream of becoming a fashion designer but later gave it up and established her own company merely at the age of 22 in 1993.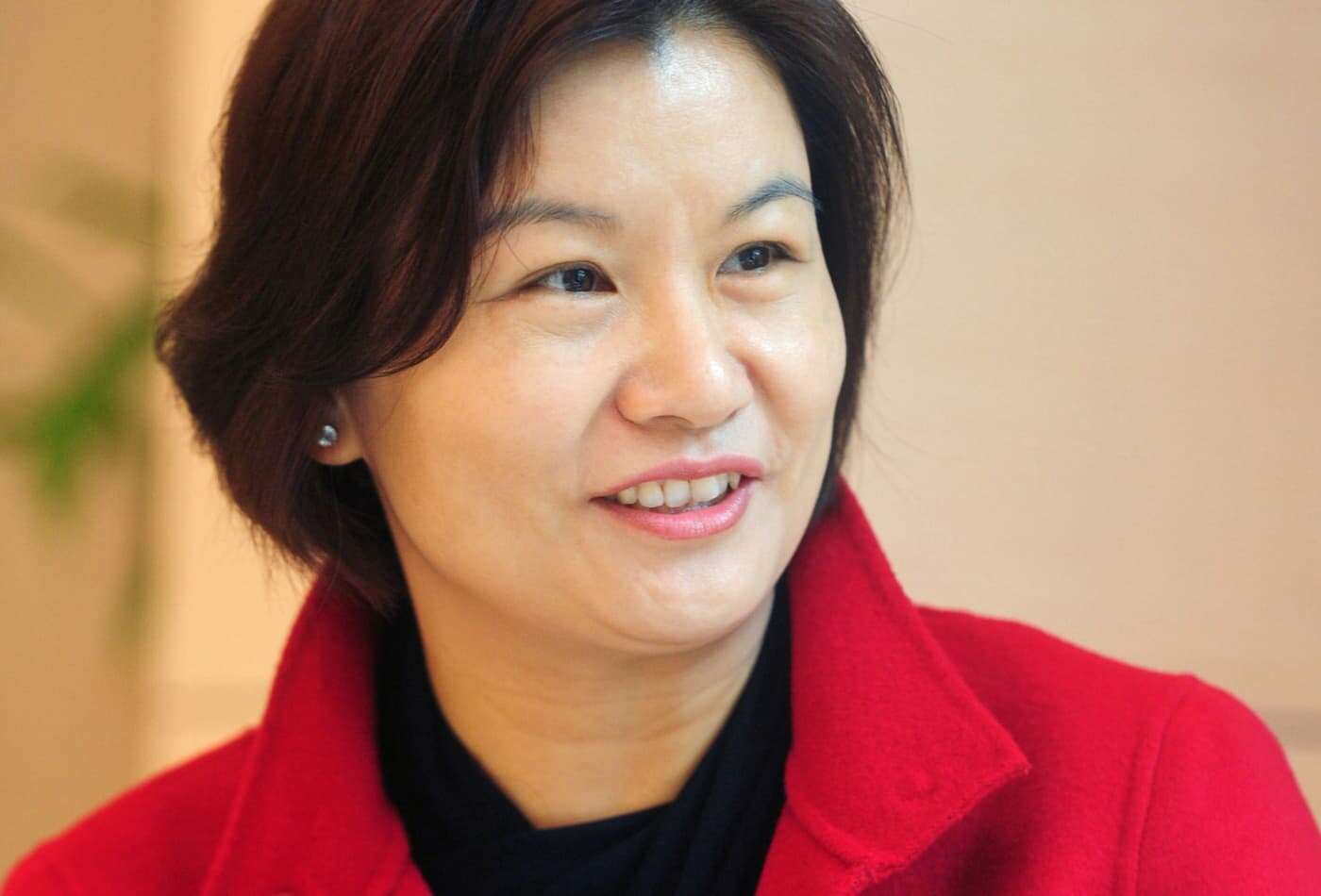 With so many obstructions along the way, finally, in 2003, she established Lens Technology which earned her a good fortune. Moreover, her personal life is not as exciting as her business life as she married her former factory boss but later divorced him, but she has a daughter with him.
Additionally, the following are some more names that couldn't be forgotten under this list:
13. Gina Rinehart
Net Worth: $27.9 Billion
Profession: Executive Chairman at Hancock Prospecting
Gina was born on the 9th of February 1954 in Perth, Western Australia. Her father was Lang Hancock, and he was the owner of Hancock Prospecting. However, when he died in 1992, his company was not doing so well and was even on the verge of bankruptcy. Luckily, Gina took over the business after his death, gave her all to the company, and generated a good revenue of around $870 Million in 2011.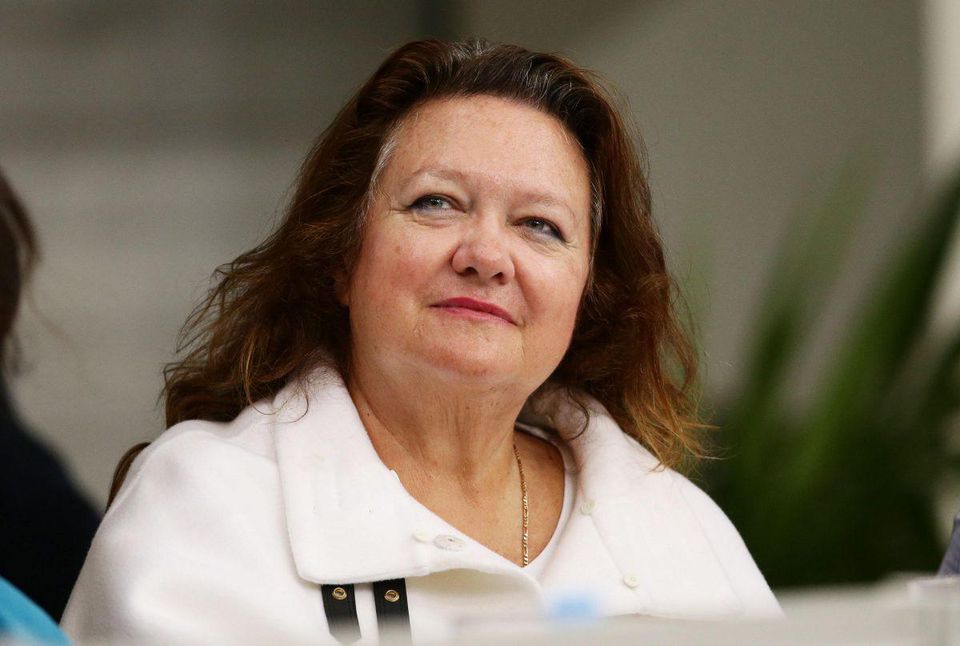 Moreover, in 2012 she was listed as the world's richest woman with a net worth of around $29.17 Billion. Also, she was Australia's richest person at that time. Not only this, later in 2013 and 2014, she was listed at the position of 16th and 27th most powerful woman, respectively.
14. Charlene de Carvalho-Heineken
Net Worth: $16.7 Billion
Profession: Owns 25% of Heineken
Charlene was born on the 30th of June 1954 in Amsterdam, Netherlands. She is the daughter of the great businessman of the Netherlands, Freddy Heineken. In 2016, Heineken Industries was known as the second-largest brewer in the world. Charlene is married to Michel de Carvalho; he is a British financier. Moreover, she has five kids with him, and the family resides in London.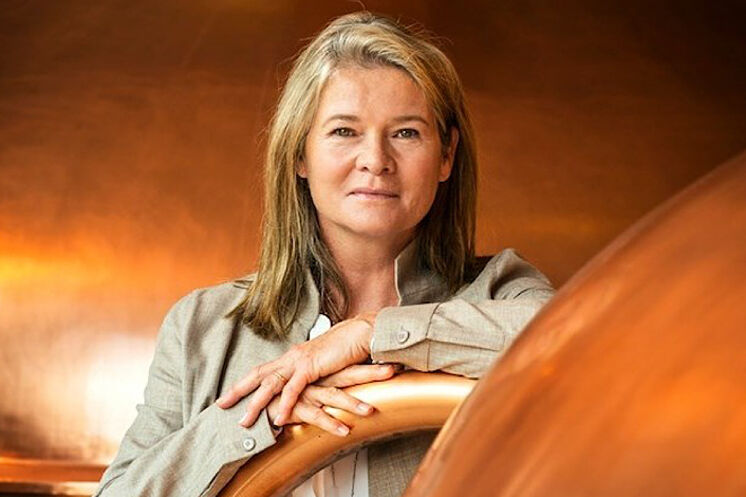 In 2019, her net worth was around €12 Billion, making her the UK's wealthiest person. Surprisingly, she was not even interested in joining her father's company, and she wanted to lead a simple life. However, in a sudden turn of events with her father's death, her father's shares in their company were transferred to her, and she had to take up the responsibility.
15. Wu Yajun
Net Worth: $18.8 Billion
Profession: Former CEO, Co-founder, and Chairwoman of Longfor Properties
Yajun was born in 1964 in Chongqing, China, and did her graduation from Northwestern Polytechnical University in the Department of Navigation Engineering. She is a self-made woman and has faced so much struggle during her earlier days. In her 36 years of career, she has worked in a factory for four years and later as a journalist and editor in China Shirong News Agency.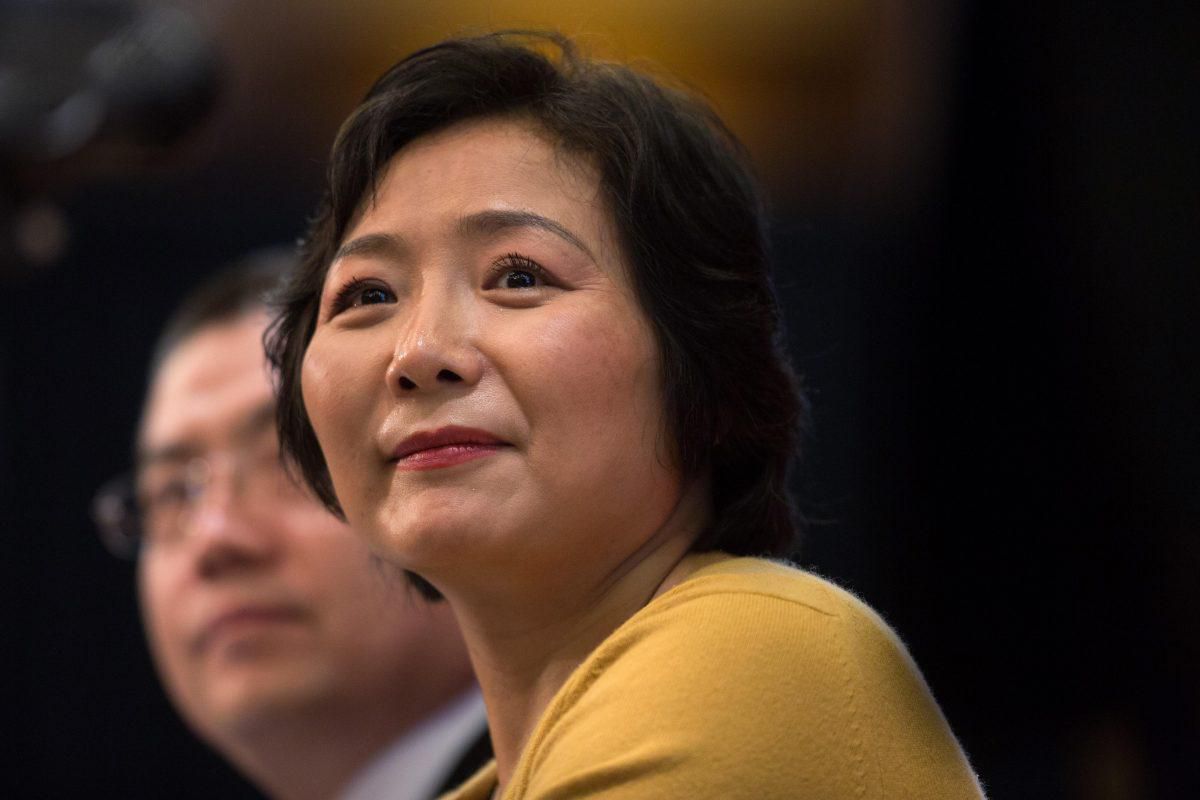 Furthermore, with an initial capital investment of around 10 Million yuan, Yajun and her husband founded Chongqing Zhongjiang Real Estate Co Ltd, known as Longfor Properties. In 2012, she was named the richest woman in China. However, later in 2012, she divorced her husband, due to which her stake in the company fell to 45%. After seven years, she did make her comeback and became the world's richest self-made woman.
16. Abigail Johnson
Net Worth: 26.7 Billion
Profession: President and CEO at Fidelity Investments
Johnson was born on the 19th of December 1961 and did her MBA from Harvard University. In 2014 she became the CEO of her father's company Fidelity Investments and later in 2016, she became the Chairman too. Also, she holds a 24.5% stake in the same company. However, she didn't have it easy as she had to do several other jobs in the company before becoming the CEO.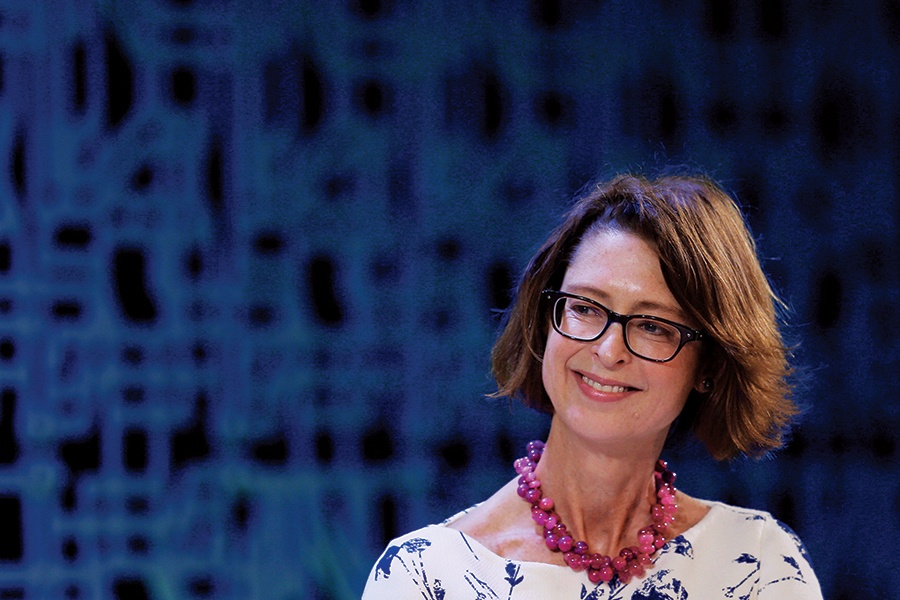 Furthermore, she has also been enlisted as the world's 100 most powerful women in the world since 2014. In 2018, she was the fifth most powerful woman in the world, while in 2017 and 2019, she was seventh on the list.
17. Kirsten Rausing
Net Worth: 14.7 Billion
Profession: Businesswoman and Philanthropist
Rausing was born on the 6th of June 1952 in Lund, Sweden. She also owns a 33.3% stake in TetraLaval. She loves animals and has horses on her farm in Lanwades Stud in Newmarket. Also, she is the director of the British Bloodstock Agency.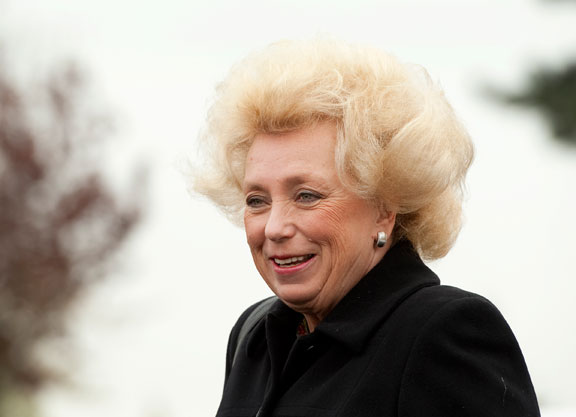 Furthermore, in 2019 she had a net worth of around $12.25 Billion jointly with her brother. In 2012, she was also listed as the fourth richest woman in the UK. Although she leads a very good personal life along with her professional life, she never married and never bore a child. Also, her family is considered one of the wealthiest Swedish families.
18. Kwong Siu-hing
Net Worth: $14.7 Billion
Profession: Director at Sun Hung Kai Properties
Siu-hing was born in 1929 in Huadu, Guangdong, China. Her husband Kwok Tak-seng was the founder of Sun Hung Kai Properties; his shares were transferred to his wife upon his death. Therefore, making her the owner of 41.53% of the company's shares. In May 2008, she became the chairperson of the company by deposing his son, Walter, from that position. She had 3 sons Raymond, Thomas, and Walter.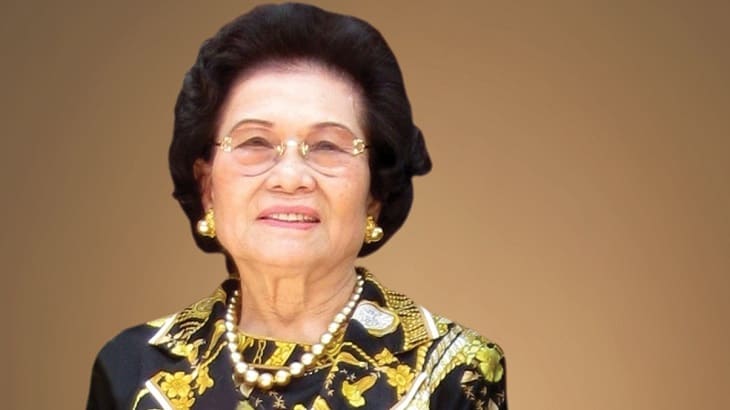 Furthermore, her eldest son Walter didn't have good terms with his younger brothers, due to which the family fortune was divided. Sadly, Walter died in 2018. Moreover, she had a net worth of around $12.1 Billion in 2020.
19. Lu Zhongfang
Net Worth: $7.2 Billion
Profession: Co-founder Office Education Technology
Currently, Lu is the world's third-richest self-made woman who co-founded a firm with her son. Her firm offers training to the students for appearing in the Civil services exams. Not much is known about her as she has recently made it to the list of the top richest women around the world.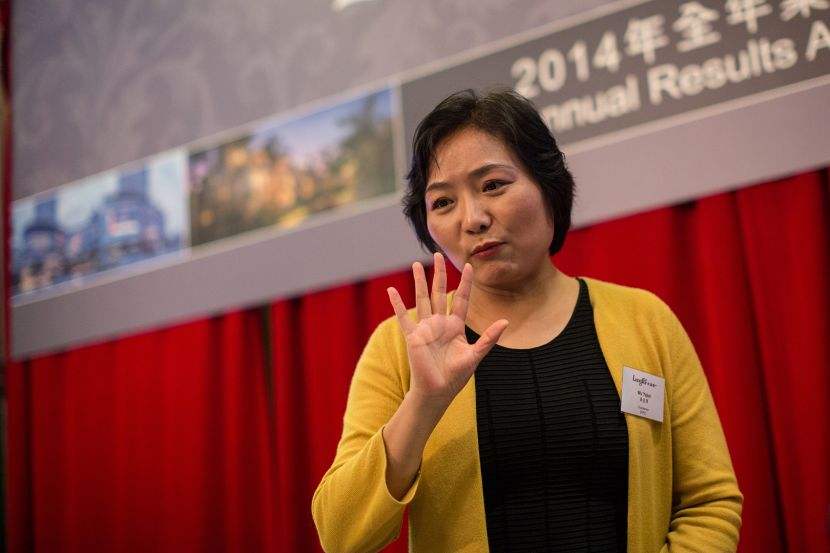 However, it is known that she runs the business with her son, and their wealth has significantly grown over the last few years. Moreover, in 2020 she had a net worth of around $9.5 Billion, and as of now, her net worth is estimated by Forbes somewhere around $12.7 Billion, which is a splendid growth in just one year.
20. Wang Laichun
Net Worth: $8.50 Billion
Profession: Chairperson at Luxshare Precision Industry
Wang was born in 1967 in Shenzhen, China. She is the part-owner of the electronic manufacturing company Luxshare Precision which provides its devices to the Apple company. Furthermore, the average revenue generated by the company is around $9.3 Billion.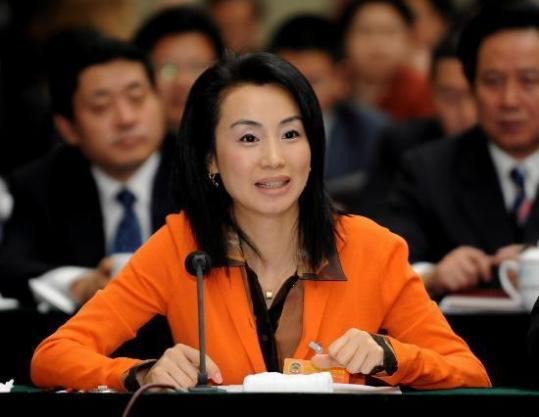 Moreover, in 2014 she was announced as one of the world's youngest self-made billionaires. However, success didn't come easy to her as she had to work for her living, and she did a job in Hon Hai Precision Industry for over ten years.
Frequently Asked Questions:
Who is the richest woman in the world?
Francoise Bettencourt Meyers is the richest woman in the world. According to Forbes, her Net Worth is around $75.9 Billion. Furthermore, she has inherited all of the wealth from her family as she is the granddaughter of the founder of L'Oreal'. However, she has also been serving in the company since 1997.
What's the Net Worth of Kirsten Rausing?
According to the recent evaluation by Forbes, Kirsten Rausing's Net Worth is around $14.4 Billion. She has also been listed among the 150 richest billionaires around the world.
How do we calculate the Net Worth?
Net Worth is calculated by estimating the value of all the currently possessed assets and the liabilities, which is known as debt; both the estimation is done separately. Furthermore, after estimating both the amounts, all the current debts are deducted from the existing assets, and there you get your Net Worth.
You May Also Like:
Conclusion:
So, these are the leading ladies in the world who have taken the world by surprise, and there's no stopping them now. We hope that this article has been informative enough for the women who genuinely inspire you and you in the list mentioned above.