Economic Opportunity
On Oct. 25, 2010, at 2:25 p.m., Icelandic women walked out of their workplaces en masse. Women in Iceland earn two thirds of men's wages, on average—so off they went, two thirds of the way through the workday. They're still fighting for their due.
Worldwide, the numbers aren't much better. Globally, women take home 83 cents on average for every dollar earned by men in the same job. In some countries that gap widens dramatically: in South Korea and Japan, men typically earn 30 percent more than women. Despite making up half the population, women constitute only 2 percent of property owners worldwide. And they account for 70 percent of the world's poor.
Women around the world face discriminatory labor laws, work in unsafe, precarious conditions, and have been hit harder by the global recession than their male counterparts. In countries where women can't travel or obtain legal documents without permission from a male relative, how can they participate in business as equal citizens?
Thankfully, some countries are beginning to realize that empowering women financially benefits everyone. Nobel Prize winner Muhammad Yunus found through his microcredit program that women are more likely to pay back loans—and to spend money in ways that benefit their families and their communities.
From providing women in developing countries with the resources and training to start their own businesses to mentoring the rising generation of corporate leaders, investing in women pays off.
Woman of the Week
This Week's Game Changer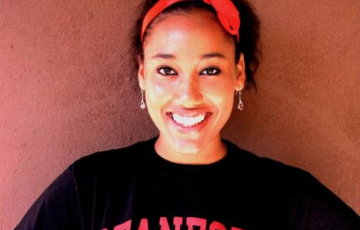 Education, Health and Well-Being, Politics and Leadership
View Archive