Violence Against Women
Whether it happens to a celebrity, a TV reporter covering a revolution, or a Congolese villager, violence against women is pervasive.
A shocking one out of three women worldwide and one out of four in the U.S. has been the victim of violence. Yet many of these crimes go unreported, in part because suffering a sexual assault still carries a heavy stigma. In some countries, rape is not even recognized as a crime.
Some attacks cross cultural barriers—such as domestic violence and sexual assault—while others are more common in certain regions, such as the acid violence and the abuse that child brides often face. In times of crisis, conflict, or economic scarcity, violence against women frequently increases.
Still, many women around the world are fighting back. Earlier this year, journalist Lara Logan shared her story of being sexually assaulted while covering Egyptian President Hosni Mubarak's resignation in order to raise awareness about the dangers female war correspondents face. In Yemen, a 9-year-old girl marched up courthouse steps to demand a divorce from a man more than three times her age. And many Congolese rape victims have marched to bring international attention to their country's rape crisis, risking arrest to tell their stories and prevent future attacks.
By speaking out against gender-based violence, these brave women are helping to end the crimes that so often go unacknowledged and unpunished.
Woman of the Week
This Week's Game Changer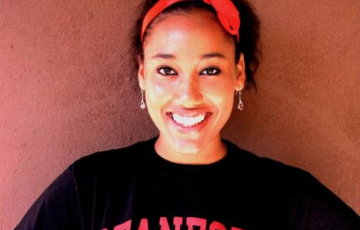 Education, Health and Well-Being, Politics and Leadership
View Archive