Check out this article to know all about Cardi B Plastic Surgery. Keep on reading!
You might think that bold and beautiful Cardi B is never conscious of the way she looks but it's also true that those who are always "out there" in front of cameras and audiences suffer from major insecurities. The need to always stand out when out in public comes with celebrity and riches. People stare at you and speak about you all the time.
Cardi B, whose actual name is Belcalis Almanzar, is one such rapper and reality TV star who does not dispute having cosmetic surgery. In fact, she mentions her plastic surgeries in her songs and publicly discusses them in interviews.
She has previously talked about her surgeries publicly, stating "Even when I was 18 and became a dancer, I had enough money to afford to buy boobs, so every insecurity that I felt about my breasts was gone," she continued. "When I was 20, I went to the urban strip club, and in the urban strip clubs, you had to have a big butt. So I felt insecure about that. It took me back to high school. So I got my ass done. And then I felt super confident."
Cardi B Plastic surgery rumors, true or not?
Cardi B has been open about her several plastic surgeries, including dental veneers, liposuction, and breast augmentation following the birth of her daughter, Kulture, in 2019. She's also been open about the long recovery times that come with them. Here, let us dive into the details of her surgeries.
1. Cardi B got her Teeth fixed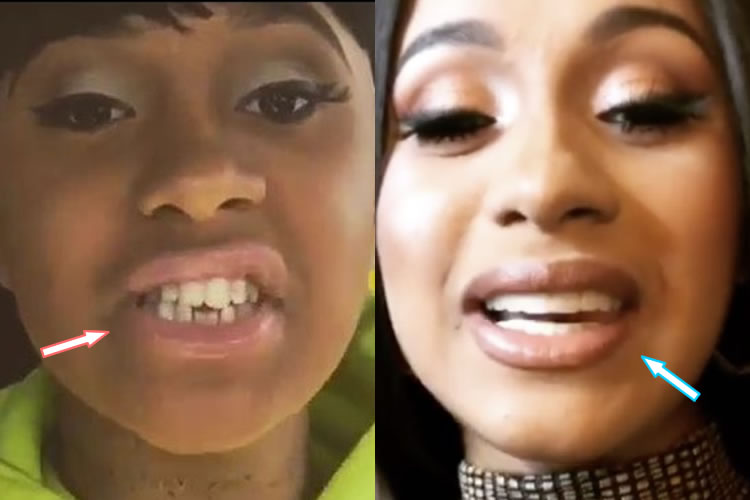 Cardi B received a lot of backlash on Instagram for her crooked teeth, so she opted for porcelain veneers to improve her smile. It is crystal clear that she had work done on her mouth and that it was performed by Dr. Catrise Austin. Her dentist was glad to talk about her new smile because Cardi was already talking about it. "I enjoyed servicing her, "Dr. Austin stated about working with Cardi."She's fun to work with and she allowed me to tape the entire procedure. She was honest and open and inspired the world to do something about their teeth if they're unhappy."
2. Cardi B admitted to having Boob Job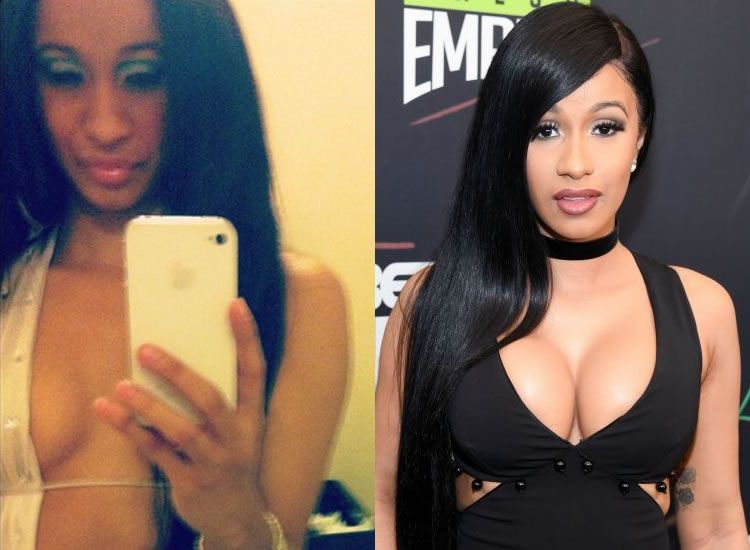 Cardi admits to getting her first surgery on her breasts. When the singer received her first implants, she was in her late teens. Cardi B revealed her breast implants on Ellen DeGeneres' midday program. She said that she made a lot of money as a dancer and had enough money to get a breast job at the age of 20. Furthermore, she also disclosed that she got her implants repaired after she and her husband Offset delivered their baby, Kulture, in 2018.
3. She got some work done on her butts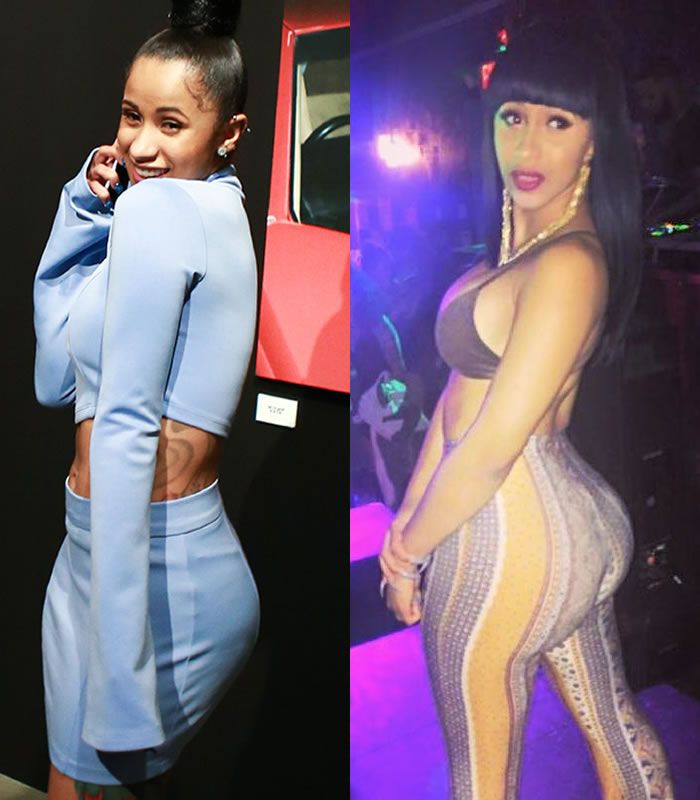 Cardi B's unusually huge butts are another source of discussion. Cardi's buttocks were the second priority for surgery after her breasts, according to her. Cardi received her first set of butt implants when she was 20 years old. Years later, she has undergone many surgeries to enlarge the size of her bottom curves.
Cardi is very sensitive about her butt cheeks, as she is of her breasts. And she acknowledges that if she does not take care of these two places, she feels "ugly." As a result, she is continuously injecting fillers into her buttocks. This might explain why her bottoms and breasts continue to grow in size.
Conclusion
Cardi B's plastic surgery allegations piqued the interest of physicians and skin specialists, much like the internet. And many of them have differing viewpoints on the subject.
Dr. Karen Horton, a plastic surgeon, says that busy people like Cardi B don't have the time to recuperate from such procedures. She also stated that the body needs adequate rest; else, health issues may arise.
Despite the fact that Cardi B has never spoken out about her appearance, she has no qualms about revealing herself whenever she has a breast or butt job. Her peculiar figure, on the other hand, undoubtedly reveals it all. Nonetheless, she is a self-assured woman who isn't afraid to stand out for herself when the internet throws anything her way. It's "her body," she added, and she can do anything she wants with it.