Here you can check out Kylie Jenner's plastic surgery before and after. Keep on reading, bud! In 2015, she introduced her cosmetics line, which was formerly known as Kylie Lip Kits until being renamed Kylie Cosmetics in February 2016. The social media queen Kylie Jenner has always been in the talks when it comes to the subject of Plastic Surgery. Even though she has denied the rumors of plastic surgery, they continue to spread. The audience did not doubt that the 'Keeping up with the Kardashians' star Kylie Jenner has undergone beauty treatments multiple times. But recently Kylie cleared the air regarding her lip fillers. She came clean about having the surgery done for the last five years.
Kylie enjoys manipulating her look with the help of additional enhancements. She colors her hair, gets nail extensions, wears wigs, and is a makeup artist, to mention a few things. Even though they are not permanent modifications to her appearance, they do allow her to convey an exceptional and distinct image.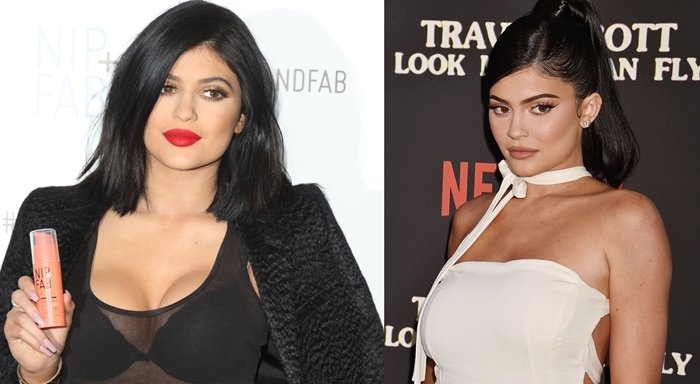 So, that got the audience thinking about what other surgeries she might have undergone that she isn't telling just yet!
All Kylie Jenner Plastic Surgeries
Here, we have curated a list of all the plastic surgeries she might have undergone, according to some reputable plastic surgeons.
1. Lip Fillers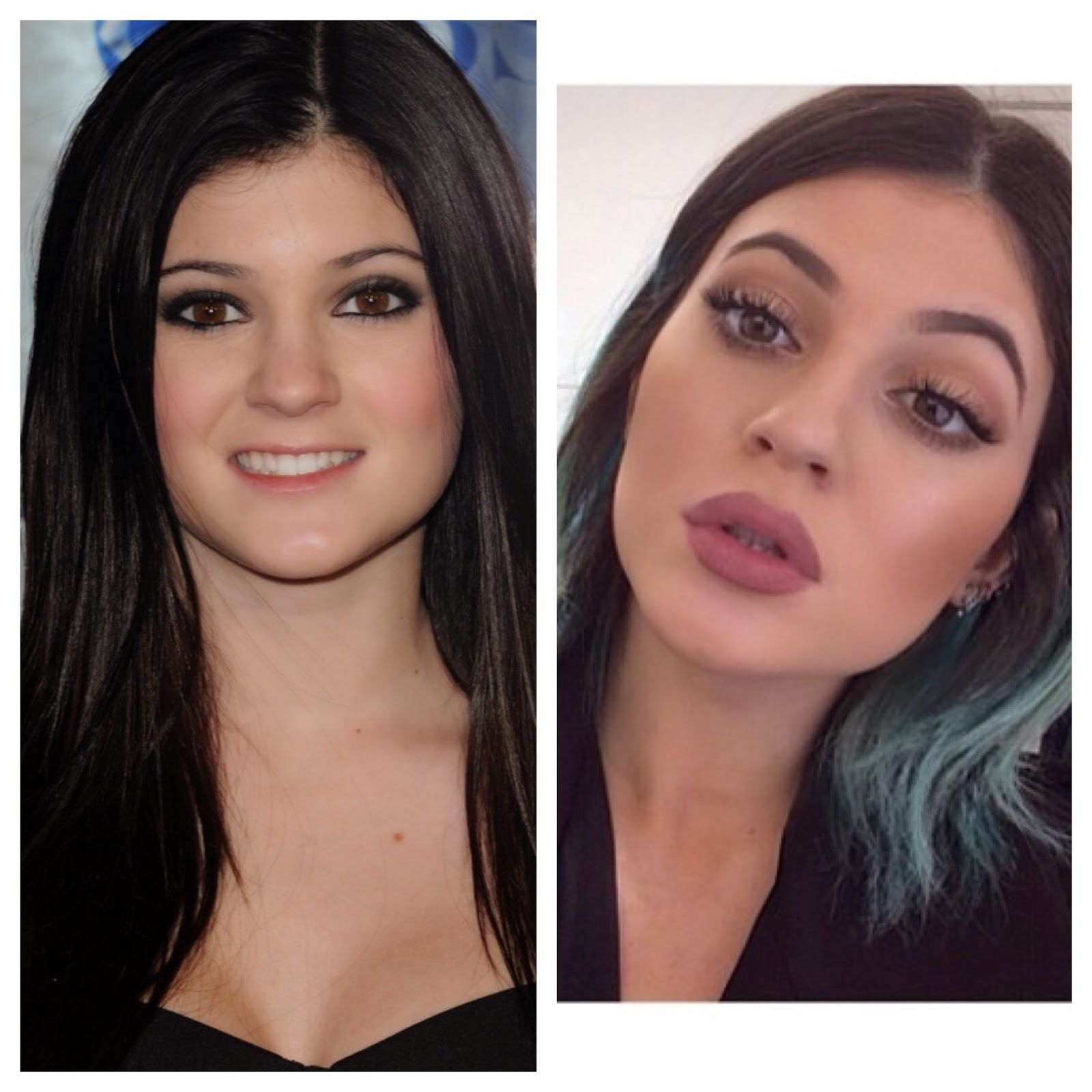 Kylie has only spoken openly about this surgery thus far. When she appeared in front of the cameras in 2014 with three times the size of her lips, she denied having any surgery performed and subjected the difference to smart makeup tactics. It was only a year later that she admitted to having temporary lip fillers since she was self-conscious about her thin lips.
Kylie stated "I was 15 and I was insecure about my lips. I have really small lips. And it was like one of my first kisses and a guy was like, 'I didn't think you would be a good kisser because you have such small lips.' I took that hard. When a guy you like says that, I don't know, it just really affected me. I just didn't feel desirable or pretty.
"I would over-line my lips with the lip liner to create the illusion of bigger lips and then, finally, I was like, this lip liner isn't doing it, and ended up getting my lips done."
2. Breast Augmentation
The rumors regarding Kylie Jenner's boob job surfaced in 2015. Kylie has repeatedly rejected the rumors, claiming "Everyone thinks I've gotten a breast augmentation recently and I haven't." Adding to that, she says, "I just use the 'Bombshell' by Victoria's Secret—it's life-changing. I've gotten all my sisters on it, all my friends and if you ever want the look of bigger breasts, that's what I do."
However, several of her bikini images contradict this, and it appears that Kylie Jenner's breast augmentation is real. Experts think she had a breast enhancement treatment, which resulted in increased breast size that was proportionate to the rest of her figure.
3. Butt Enhancement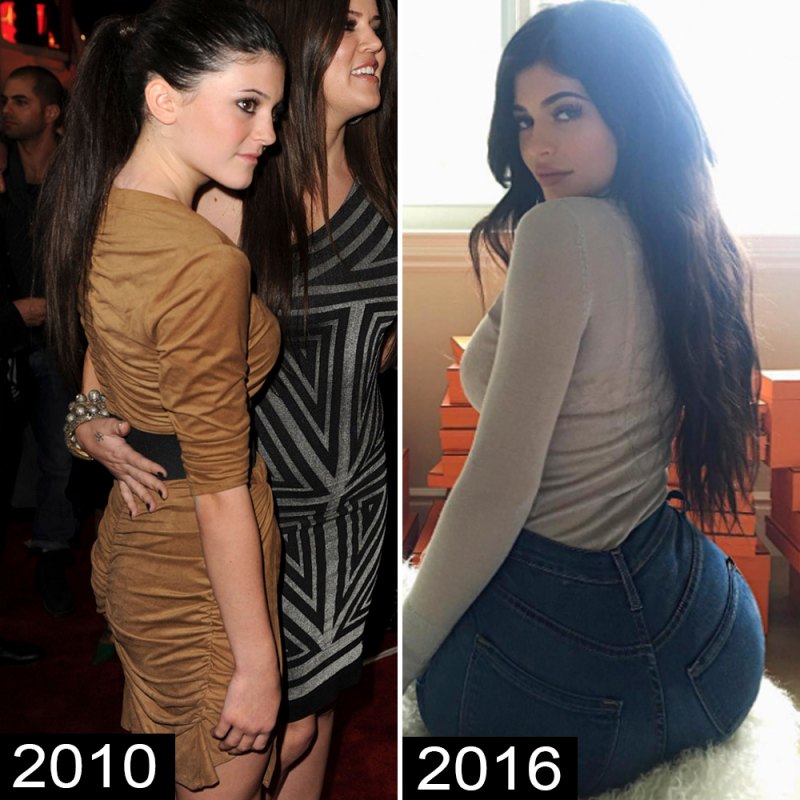 Kylie offered other vague justifications for this surgery as well, like butt-enhancing creams and pregnancy, but they were never satisfactory. Kylie is said to have gotten a Brazilian butt lift, according to experts. This treatment involves taking fat from one section of the body, usually the stomach, and injecting it into the buttocks.
4. Nose Job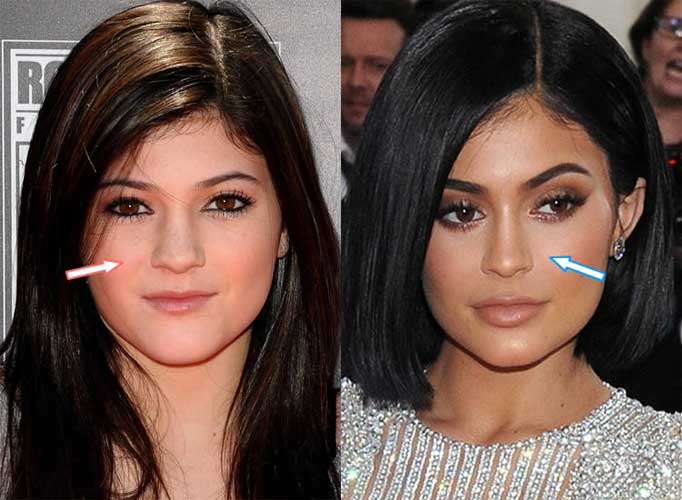 Kylie had some little nose work done, according to the experts. The bridge and tip of Kylie's nose have thinned and refined in the before and after photos, giving her a slender appearance.   Kylie has always negated rumors of such a surgery, referring to her makeup talents as "clever." Experts, on the other hand, believe that no shape can change a broad nose roof as she has.
5. Chin and Jawline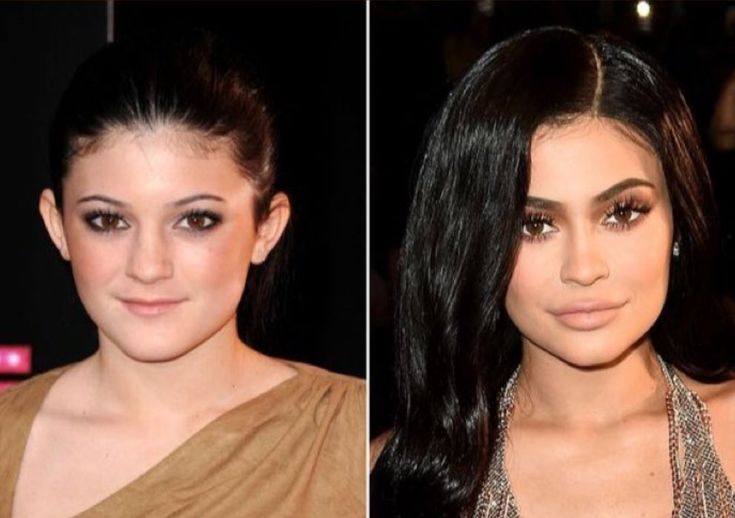 This one is another plastic surgery treatment that the youngest Jenner has refused. However, if you look at Kylie from the side, you'll notice how dramatically her chin has transformed over time. Her chin has become sharper, and she now has a sleeker jawline, which cannot be attributed to maturation.
Final Words
This is a live demonstration of how what you see on the internet is not necessarily accurate. Unintentionally, you may find yourself comparing your natural beauty to someone else's fake beauty. After all, celebrities aren't the only ones who have plastic surgery. Experienced surgeons can provide anyone with high-quality and economical treatments to manipulate their features.
Kylie's figure and looks have evolved dramatically in recent years. Since she was a youngster, Kylie has been in the spotlight. She was just 11 years old when the reality show 'Keeping Up With The Kardashians' began filming. She grew up in front of the camera, which makes it easier for people to notice her changes, no matter how minor or significant they are. Let us know your thoughts in the comment section below.