Hollywood actresses are loved and admired by many people all over the world for their gorgeous looks, fashion statements, fitness routines, and glamorous avatars among many others. All these stunning beauties use makeup to enhance their natural beauty, on the other hand, a no-makeup look helps them to let their true-self shine.
Fans love to see these superstars embracing their natural beauty as it shows them they are also people like us. They also have under eye-bags, pesky pimples, and even a few blemishes. Lately, many actresses have been spotted slaying the no-makeup looks. So what are you waiting for? Start scrolling and check out the without-makeup photos of the top Hollywood actresses. These sans makeup pictures will reveal the true beauty of your favorite celebrities.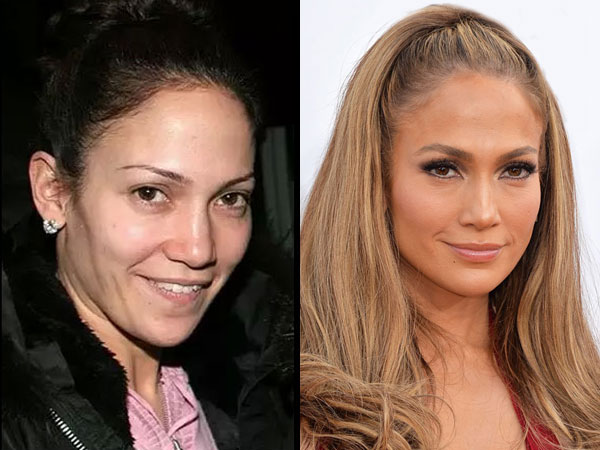 20 Hollywood Actresses Without Makeup
1. Selena Gomez
This famous pop star is the queen of keeping things real. Every now and then, the Only Murders in the Building star likes to take some time off from her hectic schedule and get rid of all that makeup from her face, and just let her skin breathe. The Instagram feed of the Lose You To Love Me singer is filled with many stunning sans makeup pictures of her in which she can be seen showing off her natural beauty.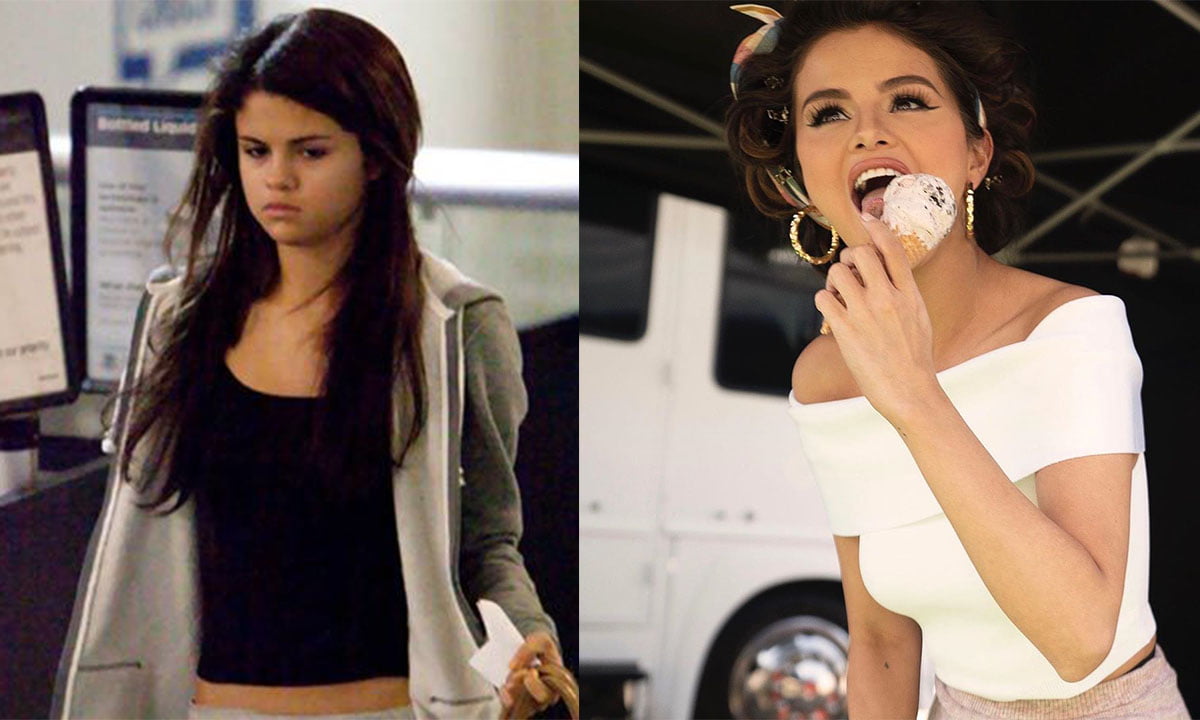 2. Jennifer Aniston
Jennifer Aniston, best known for playing the character of Rachel Green in the hit TV show Friends is simply beautiful on and off the screen. All of us have been inspired by her character Rachel over the years. She is clicked by the paps with a face full of makeup on various occasions like movie premieres as well as awards shows but she is not afraid of posting no-makeup selfies of her on the social media platform Instagram.
In the sans makeup picture shared by her longtime hairstylist Chris McMillan, the We're the Millers star looks fresh-faced. "Best #friends #no makeup #girl-time," he wrote in the caption of the Instagram post. Jennifer even asked Chris to style her hair for her wedding to actor Justin Theroux.
3. Zendaya
Zendaya knows how to work her magic on the red carpet. Her glam looks are always on point. The Euphoria star is a girl of many talents. She is an actress, and singer. She has graced the cover of many renowned magazines like Vogue, Allure, Essence, Marie Claire, and more. She can give the top models a run for their money. Her one social media post can literally break the internet. Here you can see her smiling for the cameras and looking beautiful as always.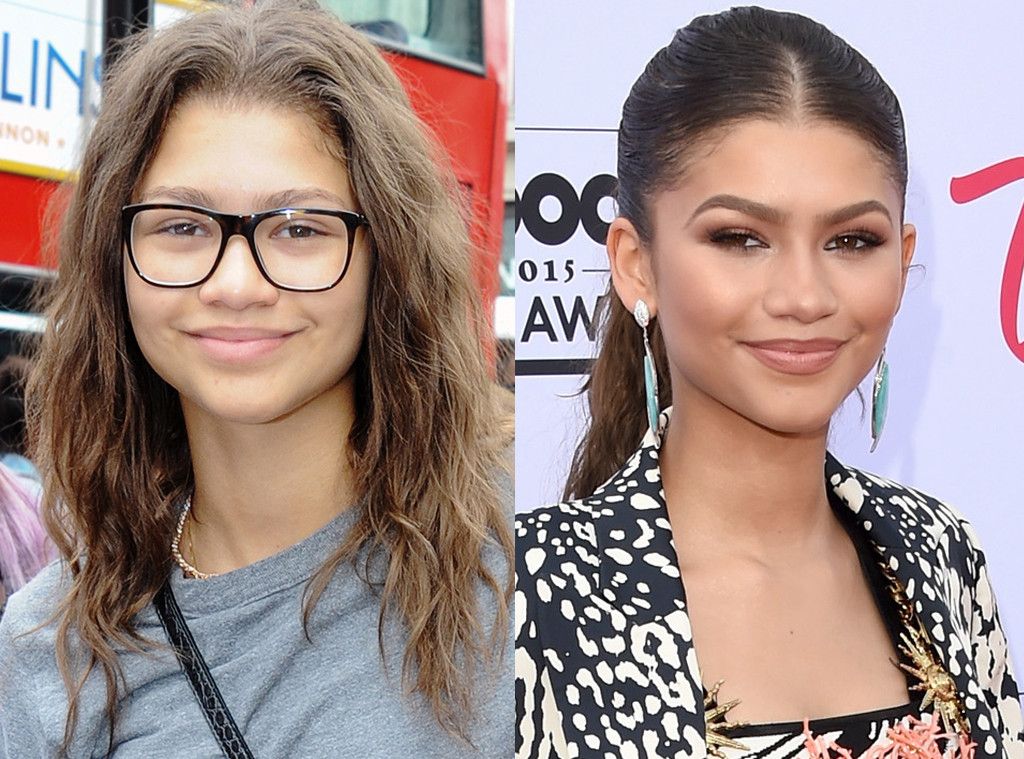 4. Mila Kunis
Hollywood actress Mila Kunis who is most noted for essaying the character of Jackie Burkhart in the That '70s Show which ran from 1998 to 2006 has been winning the hearts of fans with her beauty and brilliant acting skills for more than 2 decades now. She has starred in films like Friends With Benefits, Date Night, Gia, Oz the Great Powerful, Bad Moms, Black Swan, etc. She is one of the stars who flaunt her makeup-free face confidently and proudly. We must say, she has a flawless skin.
5. Margot Robbie
Margot Robbie is one of the greatest actresses we have come across. The Australian beauty has managed to impress viewers with her acting excellence in Hollywood. She has been a part of some great movies like The Wolf of Wall Street, Babylon, Suicide Squad, Harley Quinn: Birds of Prey, and Once Upon a Time… in Hollywood. She doesn't need makeup to look beautiful as she is already stunning.
6. Jennifer Lopez
Jennifer Lopez, professionally known as J.Lo is an American singer, dancer, and actress. The mom of two has shined on the big screen in films such as Selena, Maid in Manhattan, The Boy Next Door, Marry Me, and Shotgun Wedding among many others. She is just gorgeous with or without makeup. Jenny from the Block knows how to slay both glam looks as well as no-makeup looks.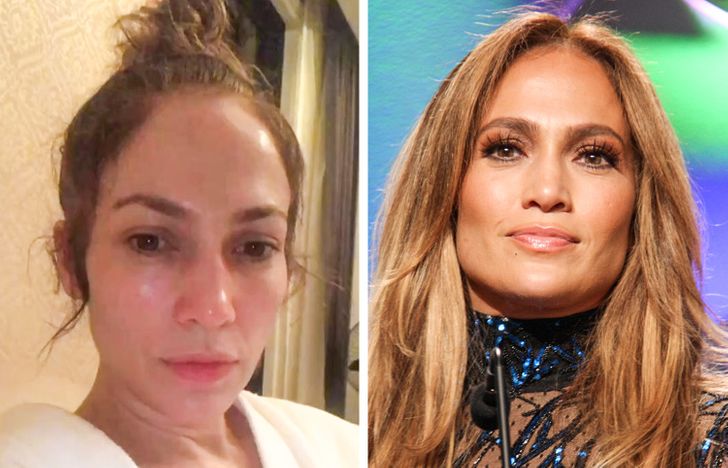 7. Scarlett Johansson
Scarlett Johansson has been ruling the entertainment industry since her film debut in 1994. At that point, she portrayed the role of Laura Nelson in the comedy film North. The Marvel star has proved that if you are confident in your own skin, then you don't need a trace of makeup to look beautiful. She has been clicked by the paps without makeup on several occasions. She continues to slay in both makeup and without makeup looks.
8. Megan Fox
We have seen Megan Fox grow up into the stunning woman she is today. Throughout her career, she has appeared in movies such as Confessions of a Teenage Drama Queen, Transformers, Transformers: Revenge of the Fallen, Jennifer's Body, and TV shows like New Girl, What I Like About You, Two and a Half Men, Boss Girl, Hope $ Faith, Ocean, Wedding Band, and The Help. With or without makeup is not an issue for this Hollywood star as she is stunning in every look from a glamorous red carpet look to a sans makeup grocery shopping look.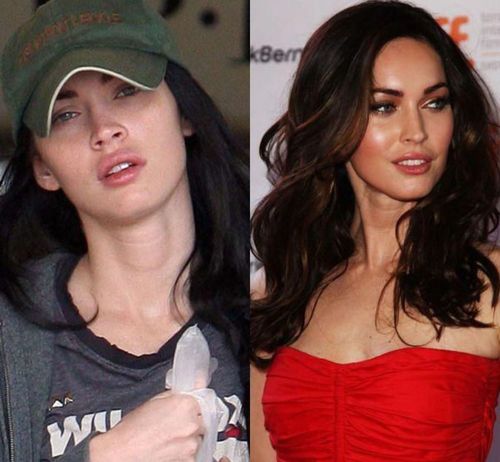 9. Angelina Jolie
American actress Angelina Jolie is one of the most beautiful women in the world. She is not just an actress but also a filmmaker, and humanitarian. The Golden Globe winner who made her screen debut as a child alongside her father, Jon Voight, in Lookin' to Get Out is one of the highest paid-actresses in Hollywood. She has been cast in films like Mr. & Mrs. Smith, Wanted, Salt, and The Tourist, A Mighty Heart, Maleficent, Changeling, and Eternals. She doesn't need layers of makeup to look beautiful and her sans make looks are a testimony of that.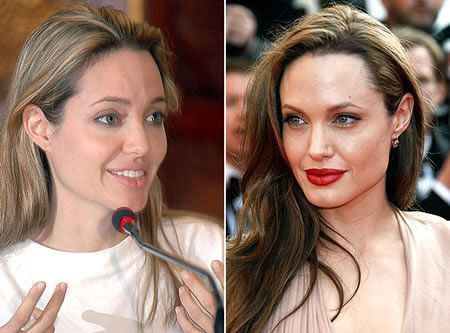 10. Gal Gadot
Popular actress and model Gal Gadot has proven her versatility by acting in various genres so well that she is one of the greatest actresses in Hollywood at the moment. Over the years, she has appeared in movies like Fast & Furious, Fast Five and Fast & Furious 6, Batman v Superman, Wonder Woman, Wonder Woman 1984, Zack Snyder's Justice League, and Red Notice. The Death on the Nile star doesn't need a little bit of makeup to look stunning. She is a natural beauty with a glowing and clear skin.
11. Lady Gaga
Stefani Joanne Angelina Germanotta popularly known as Lady Gaga is an American singer, songwriter, and actress. She kicked off her music career when she was a teenager by performing open mic nights and acting in school plays. Soon after, she cracked a deal with Interscope Records and KonLive Distribution in 2007 and she released her debut album The Fame next year.
Later on, down the lane, the Always Remember Us This Way singer tried her hand at acting and bagged a role in the miniseries American Horror Story: Hotel (2015–2016). Shortly afterward, she appeared in the film A Star Is Born alongside Bradley Cooper. She received a nomination for an Academy Award for Best Actress for her great performance in the film. She recently hit the Oscars stage in a sans makeup look. She looks beautiful even without wearing makeup.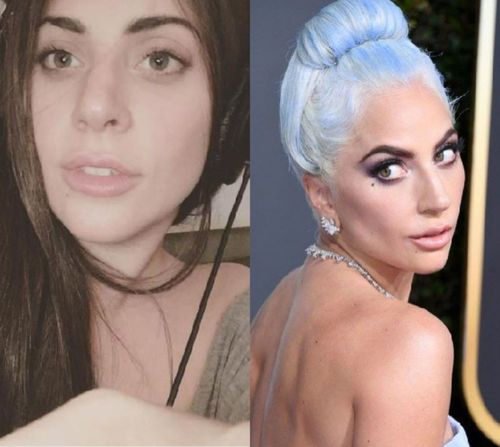 12. Gwen Stefani
How can someone look this good without any makeup on their face? American singer, songwriter, fashion designer, and actress Gwen Stefani is rarely spotted out and about in public without her signature red lips and winged eyeliner. However, she doesn't shy away from showing off her bare-face looks. In the past, she has posted many sans makeup pictures of herself on the social networking platform Instagram and the fans have loved her no-make snaps.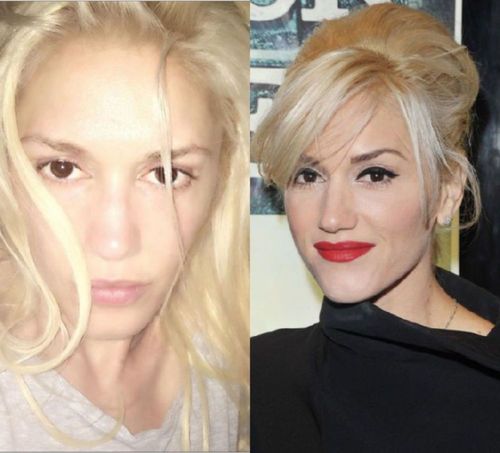 13. Ariana Grande
Ariana Grande is a famed singer, songwriter, and actress well-known for her smashing hit songs like Bang Bang, Stuck With U, Save Your Tears, Rain on Me, Thank U, Next, and 7 Rings. In the sans makeup picture shared below, the Die For You singer can be seen showing off her fresh face. At that point in time, she even joked about her puffed eyes and under-eye bags. "my bags are packed, they're under my eyes," she wrote alongside the picture posted on social media. She looks just as gorgeous as she does with her makeup on.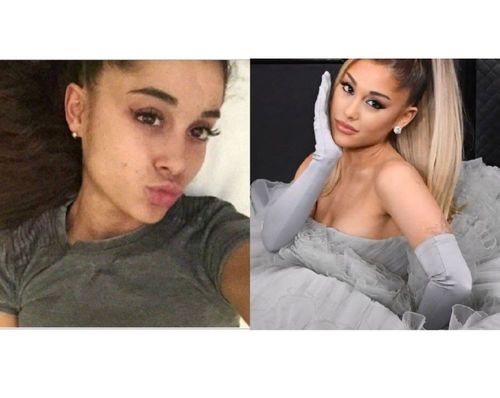 14. Gwyneth Paltrow
Actress Gwyneth Kate Paltrow started her acting career in the 1990s with films like Seven, Emma, Sliding Doors, and A Perfect Murder. The Oscar-winning star is well-known by fans for starring in the MCU films such as Ironman, Ironman 2, The Avengers, Ironman 3, Avengers: Infinity War, and Avengers: Endgame.
In addition to this, Paltrow is the founder and CEO of the lifestyle brand Goop. Through her brand, she aims to promote clean beauty. Her sans make looks prove that she has a flawless skin. The Marvel star looks pretty in both ways with and without makeup.
15. Courteney Cox
Didn't all of us fall in love with Monica Geller? Courteney Cox is an American actress and filmmaker. Back in the day, she garnered international recognition when she played the role of Monica Geller in the NBC sitcom Friends which ran for 10 years from 1994 to 2004. She is one of the Hollywood beauties who can rock both makeup and no-makeup looks effortlessly.
The Cougar Town star has often shared bare-faced pictures of herself on the image and video-sharing platform Instagram. Not long ago, she came forward to defend her daughter Coco's love for makeup and cosmetics. At that time, she stated that people ask her why she lets her daughter wear so much makeup. She shed some light on her parenting style and said, "I think we have to let them be themselves. With boundaries, of course. I am not great at boundaries!"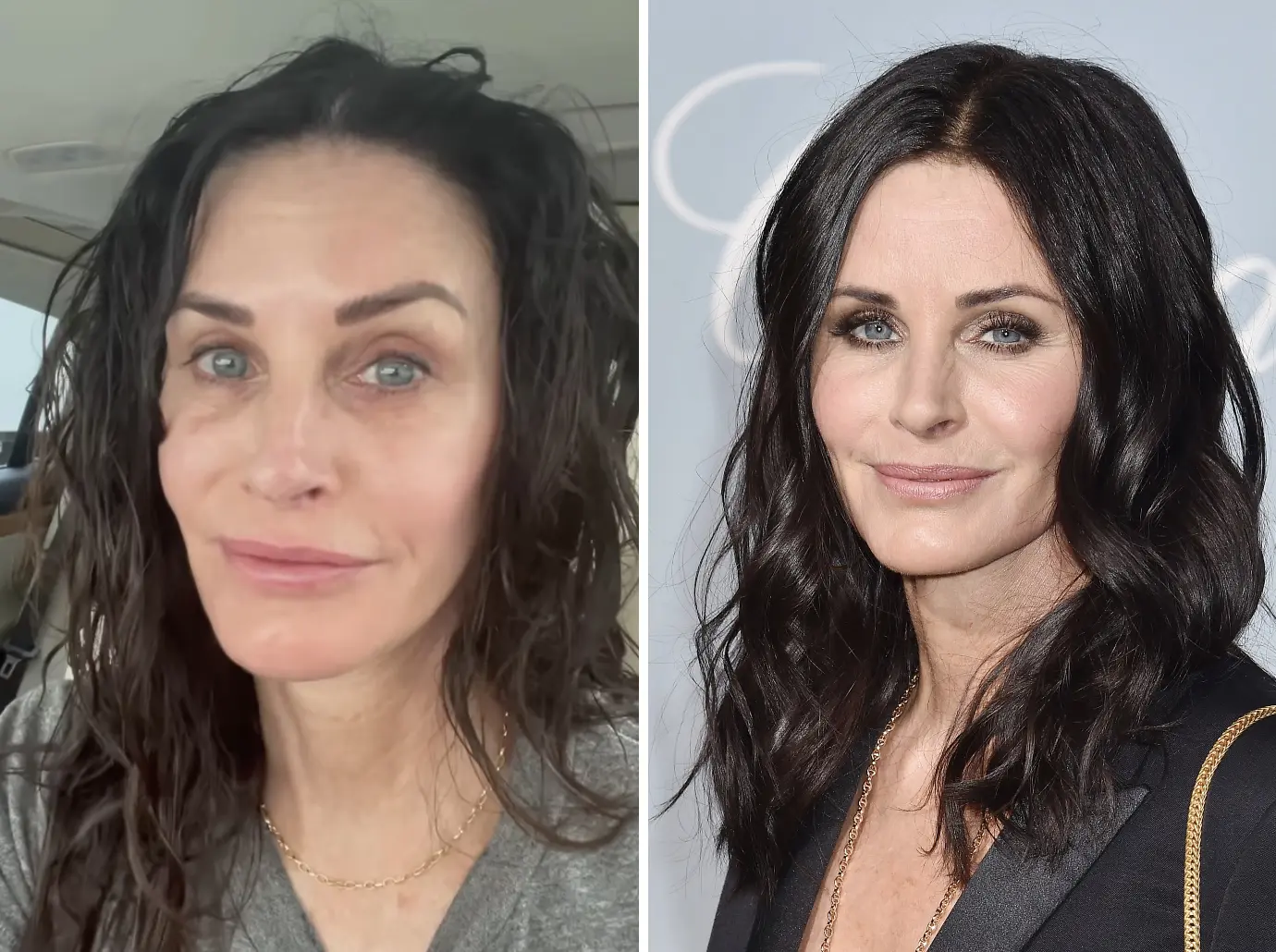 16. Jessica Biel
Leave it to Jessica Biel to slay makeup and sans makeup looks. The Hollywood actress who has appeared in films like The Rules of Attraction  Blade: Trinity, Stealth, The Illusionist, I Now Pronounce You Chuck & Larry, Valentine's Day, The A-Team, New Year's Eve has often ditched makeup and shared no-makeup photos of herself on social media.
17. Jessica Alba
Jessica Alba whose breakthrough in Hollywood came up with the 2003 film Honey is a natural beauty. She has starred in movies like Honey. Fantastic Four, Fantastic Four: Rise of the Silver Surfer, Good Luck Chuck, The Eye, Valentine's Day, Little Fockers, and Mechanic: Resurrection. The Honest Company co-founder has flaunted her no-makeup looks numerous times and we must say, she is blessed with radiant skin.
18. Beyoncé
We don't think there is any time of the day when Queen Bey doesn't look gorgeous or there is any look that she can't pull off. The American singer, songwriter, actress, and dancer is a true beauty with or without makeup. This cultural icon shot to fame as a member of the R&B girl group Destiny's Child.
When the Break My Soul singer is not busy creating new music for her fans or touring, she doesn't wear much makeup. She is not shy about uploading her no-makeup selfies on social media. Here is a sans picture of her glowing skin.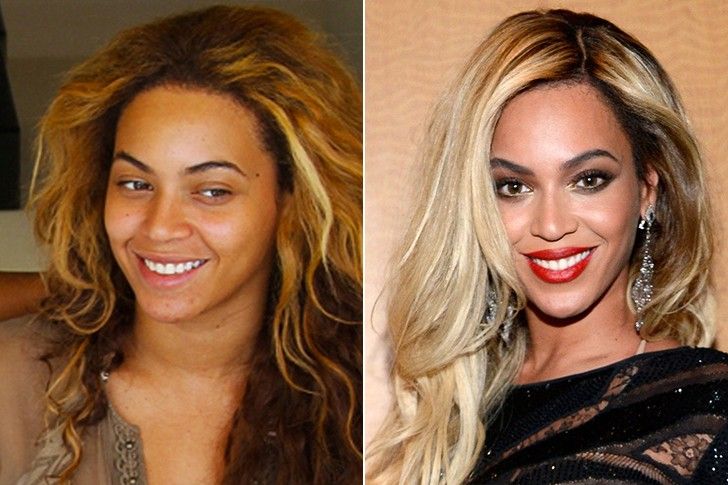 19. Sofia Vergara
Sofia Vergara is an actress and model who is best noted for playing the role of Gloria Delgado-Pritchett in the ABC comedy series The Modern Family. She has acted in films: The Smurfs, New Year's Eve, The Three Stooges, Machete Kills, Fading Gigolo, Chef, and Hot Pursuit. The Colombian beauty's no-makeup look did surprise some of her fans as they didn't how she looked without makeup but she still managed to look lovely.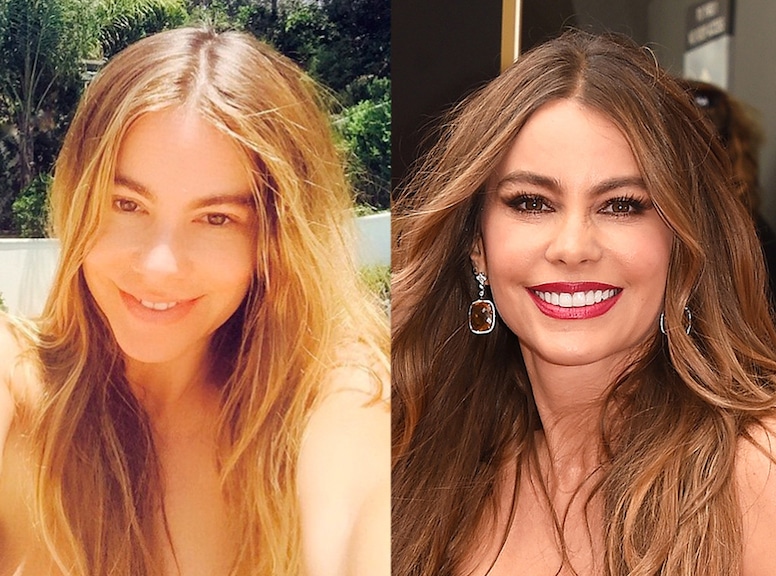 20. Lily Allen
Lily Allen is a British singer and actress who began her music career in 2005. She dropped her debut studio album Alright, Still the following year. She made her West End debut in the new play 2:22 A Ghost Story, in the year 2021. She was nominated for Laurence Olivier Award for Best Actress. She looks pretty even without wearing makeup.
Honestly, it doesn't matter whether you wear makeup or you don't what matters is that you feel comfortable in your own skin. You must love yourself, instead of seeking validation from others. Darling always remember self-love is the best kind of love. Do you practice self-love? Drop your thoughts in the comments section below. Stay tuned with us for more info about fashion, beauty, and lifestyle.