Finding a perfume that fits perfectly with your personality, and your vibe is not a piece of cake. You must know what fragrance you are looking for. At the end of the day, every individual has a signature scent that's either a fresh and clean perfume for spring or a woodsy and dark winter perfume.
In an interview, Joan Tanis, national training and events director at Maison Francis Kurkjian said, "Fragrance is about the way it makes you feel. Wearing a scent that works with your body chemistry can enhance your mood and even change behaviors. Fragrance encourages the release of endorphins, which makes us feel good."
To figure out your favorite scent, you can just order a few samples and then compare them and find the perfume that works best for you. In this article, we have covered the top 15 perfumes for women. So what are you waiting for? Start scrolling to find out the best perfume for yourself.
What are the top 15 perfumes for women?
1. Gucci Bloom Eau de Parfum
Gucci Bloom Eau de Parfum is one of the well-rated Gucci floral fragrances. This perfume has been created with notes of natural tuberose, and jasmine. The strong fragrance is made more dynamic by including the Rangoon creeper which is a flowering vine in tropical Asia. It has a dynamic scent so don't spray the whole bottle in one go. The cost of this perfume is $155.
A Nordstrom reviewer had nothing but good things to say about this Gucci scent and she said, "I smelled a magazine sample of this, and as an inveterate tuberose lover, I immediately ordered a full bottle. Just this side of vanilla is enough for everyday wear but sensuous enough for going out. Love her."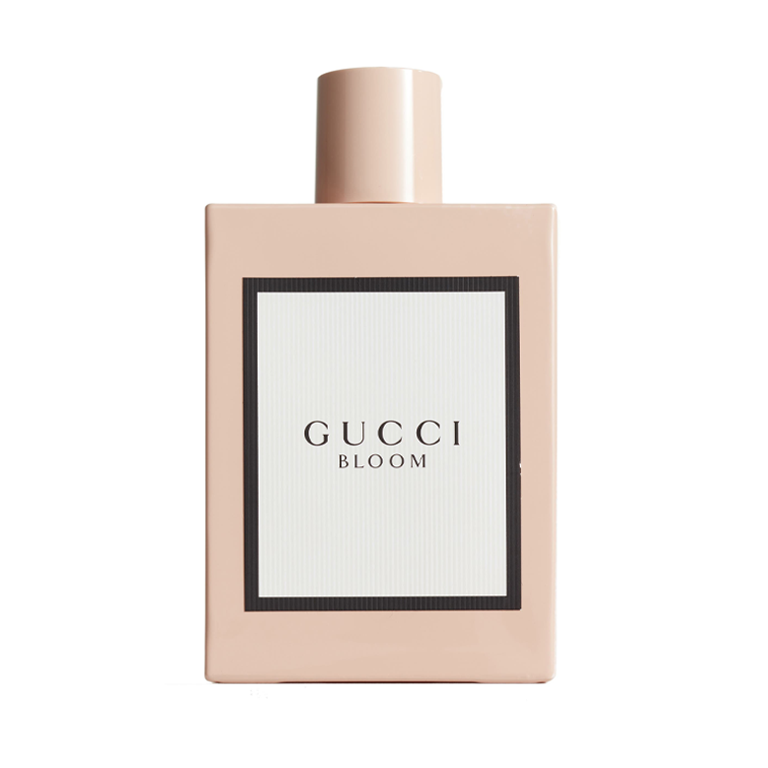 2. The Harmonist Yin Transformation Parfum
And the next perfume in line is Yin Transformation by The Harmonist. This inventive fragrance which stands for the source of all life: water is a perfect mix of sensual citrus and florals. In addition to this, this effortless scent also contains warm almond milk, sandalwood, and white musk.
You can get your hands on the bottle of The Harmonist's Yin Transformation right now. It currently costs $350. A Neiman Marcus reviewer penned, "Love this so much! Finally found a new scent that is wearable every day. Feminine and subtle. A bit pricey but it will last a long time."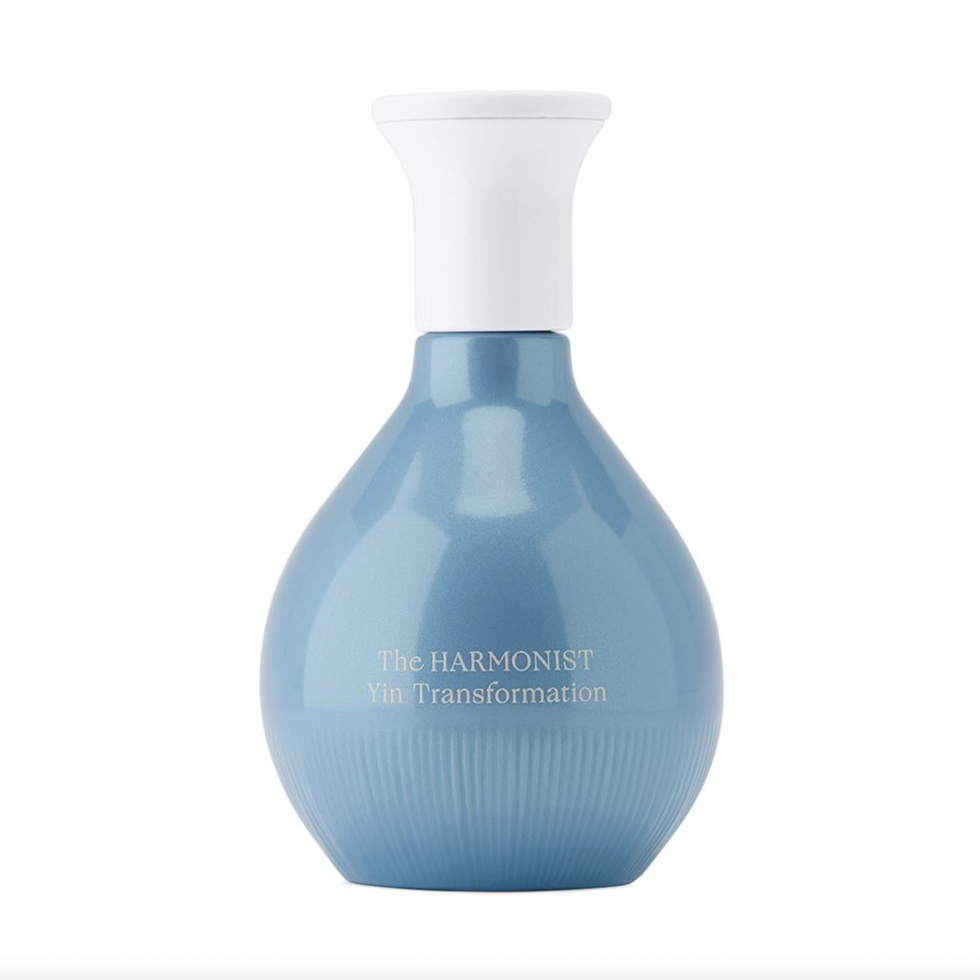 3. Lancôme Idôle Eau de Parfum
Lancôme Idôle Eau de Parfum is one the best daytime perfumes that you will come across. For those of you who are unaware, let us share with you, Zendaya is the brand ambassador of Idôle which was launched in the year 2019. Lancôme's Idôle has a long-lasting scent and it's best for everyday use. It unfurls a beautiful and delicate composition of rose and jasmine. This modern-day floral fragrance has been created by Shyamala Maisondieu, Adriana Medina, and Nadège Le Garlantezec.
You can purchase Idôle Eau de Parfum for $85 at Walmart. An Amazon reviewer described the popular perfume as a "Beautiful scent of flowers that lasts on your clothes and wherever you spray it on yourself for well over a day! Plus, you only need a little bit, because it most certainly goes a long way."
4. Ariana Grande Cloud Eau de Parfum
The fourth perfume on our list of best perfumes for women is Ariana Grande's Cloud Eau de Parfum. This flirty and feminine perfume contains sweet floral and fruity scents of lavender blossom, pear, coconut, and vanilla. This fragrance is ideal for young adults as well as teenagers. It is one of the many fragrances launched by the No Tears Left To Cry singer Ariana Grande.
Ariana Grande's Cloud perfume has a soothing aroma with the juicy sweetness of pear and bright bergamot for a light and airy tone. The design of the perfume bottle is too cute for words and you can buy it on Amazon for $57. An Amazon reviewer raved over this perfume and even ranked it on a scale of 1 to 10. The user wrote, "That's it. Steamy cotton candy. I smell like a sexy cavity. Ten out of 10."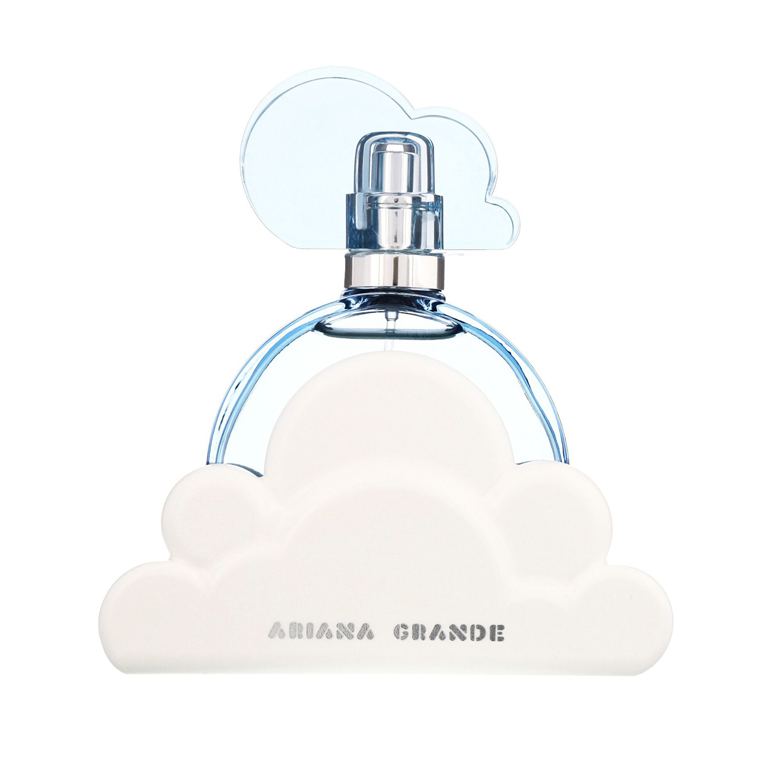 5. Initio Parfums Prives Oud For Greatness Eau de Parfum Spray
If you are looking for a rich woodsy but still balanced perfume, then you can just go for Initio Parfums' Oud For Greatness. This Oud Wood-driven fragrance is packed with spicy musk, nutmeg, and saffron, meanwhile, lavender and patchouli add enticing floral notes for a classy finish.
The price of this woodsy perfume is $410. This perfume is a bit pricey but it's worth it. A Neiman Marcus reviewer liked Initio Parfums' Oud For Greatness very much. The person's comment read, "Every time I wear this, I get so many compliments from men and women. Last all day and night."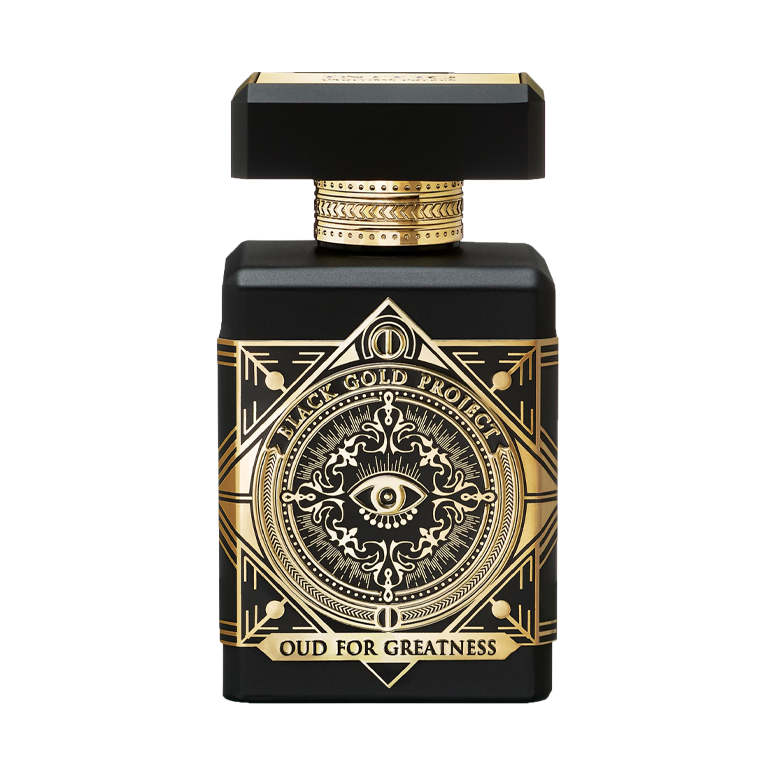 6. Byredo Mumbai Noise Eau de Parfum
The Byredo's Mumbai Noise Eau de Parfum was inspired by a famous city in India called Mumbai. When we put some light on the notes used in the creation of the perfume, they are as follows: davana, tonka bean, coffee, and sandalwood. This rich and spicy perfume is a perfect choice for winter. You can buy this smoky perfume for $154 at Walmart.
A Nordstrom reviewer said, "I generally find Byredo's combinations to be impressive, unusual, and long-lasting. Mumbai Noise is no exception—it has terrific staying power. I love the woody and spicy notes, but it's not too dark or heavy. The davana definitely lifts the blend! This is up there with my favorite, Bal d'Afrique!"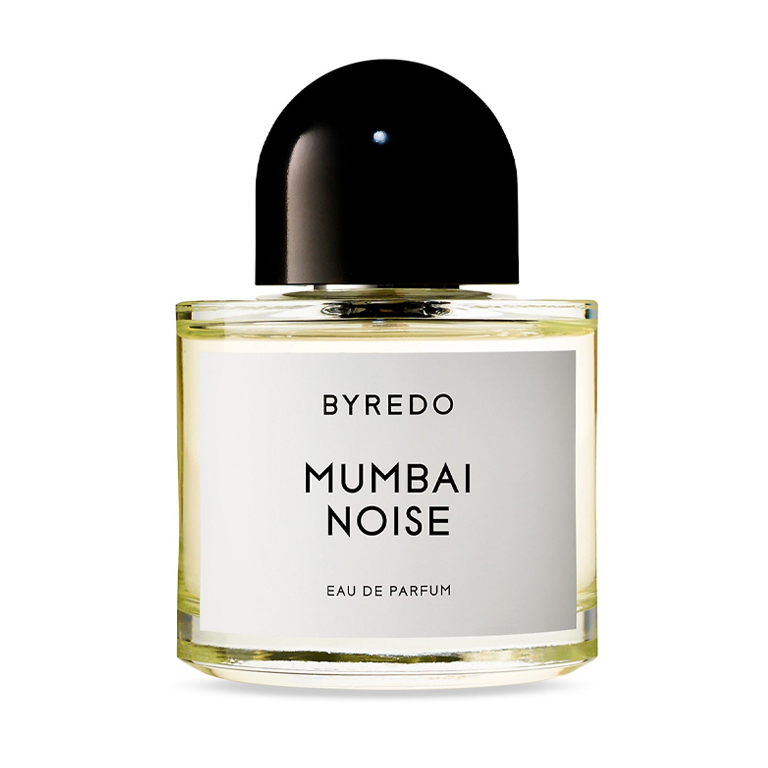 7. 19-69 Purple Haze Eau de Parfum
Purple Haze Eau de Parfum by 19-69 is inspired by the '70s and Jimi Hendrix. The fragrance notes of this spicy-smelling perfume include bergamot, musk, black pepper, and thyme. This rich perfume is suitable for the coolest, grungiest person you know. Along with this, the bottle of this perfume is also lovely. The cost of this perfume is $195 at Sephora.
As per the official website of the popular brand, "Purple Haze is about the legendary Keenak who I met in Bahama Village, Key West. Guitar on his back, snake skin boots, skinny jeans, and long hair. A sense of Woodstock. It is a tribute to creativity, freedom, and indulgence."  A Sephora reviewer referred to the perfume as "Spicy, heady, complex…like walking through the crowd at a music festival in all the best ways."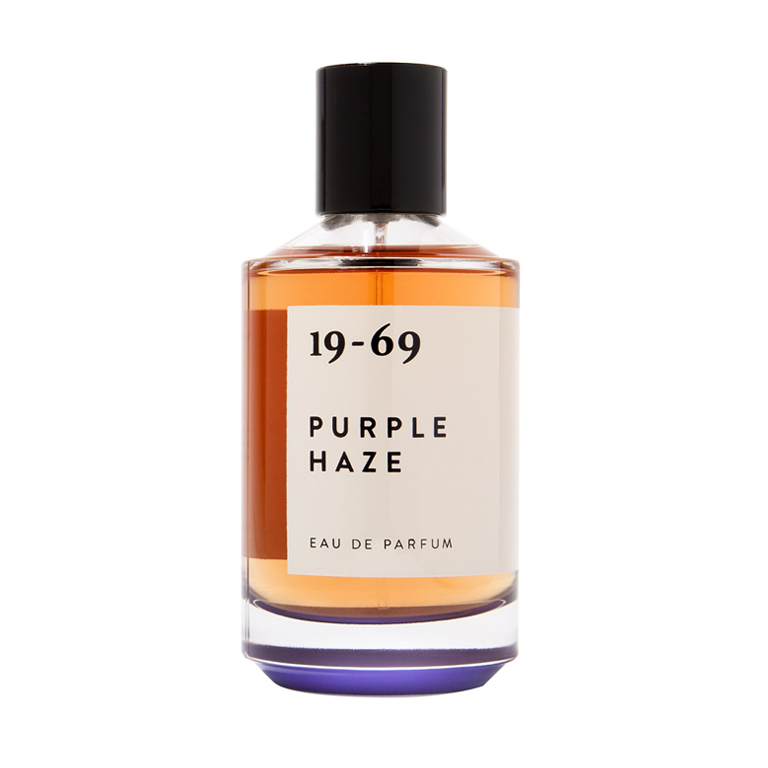 8. La Perla Signature Eau de Parfum
If you are seeking a perfume for date night, then you can go for La Perla Signature by La Perla. The perfumes by the brand which is famous for the chicest and most enviable lingerie in the market are great. The top notes of this fragrance include violet leaves, citruses, mandarin orange, and neroli. On the other hand, jasmine sambac and nectarine are the middle notes and base notes are woodsy notes, vetiver, and cedar.
This floral scent created by women for women begins with sparkling citrus top notes. Soon after, the redefined scent of violet leaves enters the picture and combines with neroli to create a lingering floral verdancy. When you will take one look at the bottle of the perfume, you will guess, it's inspired by La Perla's lingerie. Louise Turner is the person behind this fragrance. This perfume celebrates femininity.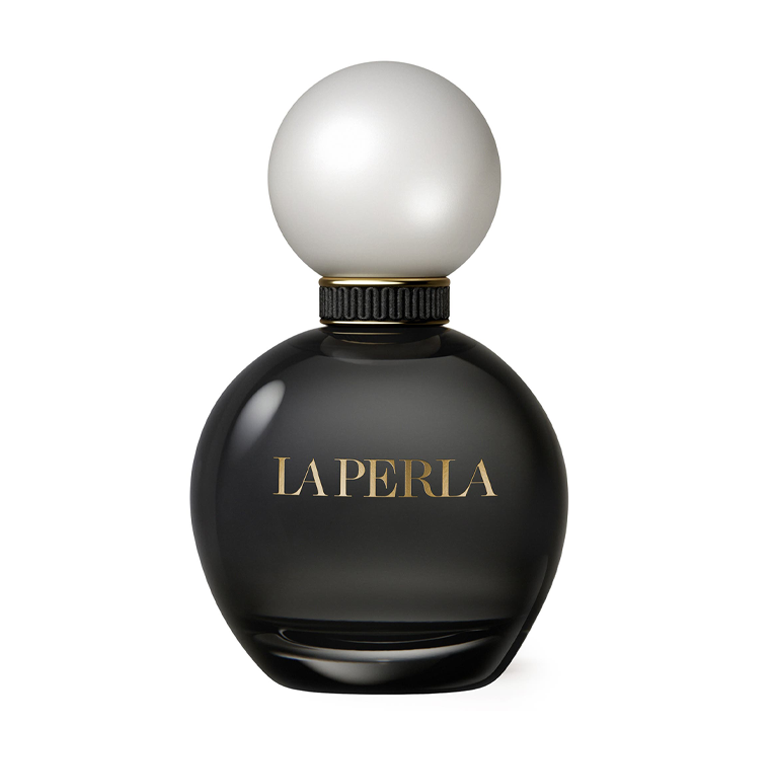 The price of La Perla Signature Eau de Parfum is $138 at Bloomingdale's and $80 at Nordstrom. A Nordstrom reviewer spilled the beans on this perfume and wrote, "Very beautiful, fruity violet perfume. This smells like a rich French woman. Oozes elegance, and the bottle is just oh-my-god stunning."
9. Carolina Herrera Good Girl Eau de Perfume
Good Girl by Carolina Herrera is an Amber floral perfume designed for women. Good Girl was launched in the year 2016. It was created by  Louise Turner and Quentin Bisch. The fragrance's top notes include almond, coffee, bergamot, and lemon, middle notes are tuberose, jasmine sambac, orange blossom, orris, and Bulgarian rose, meanwhile base notes are tonka bean, cacao, vanilla, praline, sandalwood, musk, amber, cashmere wood, cinnamon, patchouli, and cedar.
This attractive scent is best for autumn and winter. You can simply wear this scent and head out to a party. This perfume has an addictive combination of tuberose and roasted tonka bean. In addition to this, it offers a floral wave of white sambac jasmine and tuberose before revealing the mysterious and deep notes of tonka bean and cocoa.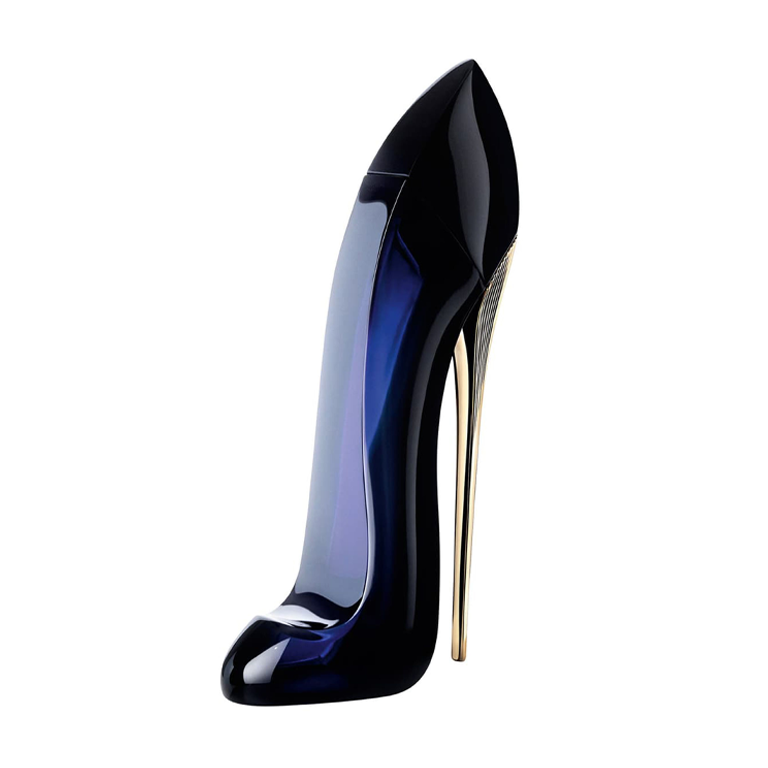 The bottle of this perfume is all things gorgeous. It is an elegant black stiletto-shaped bottle. The cost of the perfume is $104 at Amazon and $98 at Walmart. An Amazon reviewer penned, "The bottle is what immediately caught my attention, but after I sampled it, I needed to have it. It goes very well with my natural scent; it's warm and sweet, yet sexy. It's perfect for everyday wear as well as special occasions."
10. Viktor & Rolf Flowerbomb Eau de Parfum
Flowerbomb by Viktor & Rolf is one of the best perfumes for women. This sublime fragrance is the result of the explosion of thousands of flowers. This perfume which has been created by Olivier Polge, Carlos Benaim, and Domitille Berthier will make you feel like you are watching a sunset in a romantic garden.
The top notes of this perfume are sweet and fresh accords of bergamot and green tea. The middle notes are sambac jasmine, seductive centifolia rose, freesia, and cattleya orchid and, the base notes are patchouli, musk, and vanilla. Wearing this perfume is like carrying a bouquet wherever you go.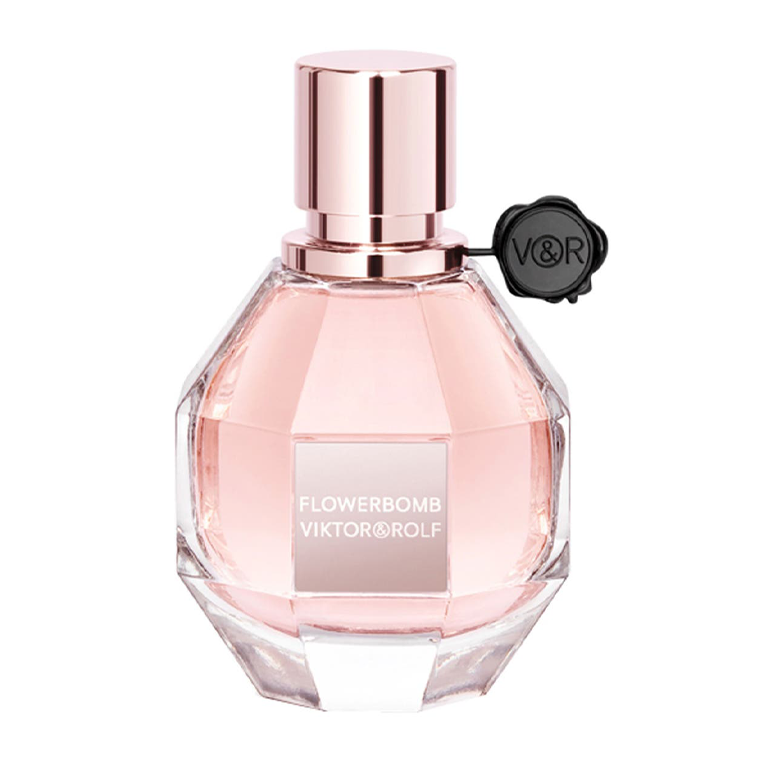 Fabien Baron designed the diamond-granite-shaped bottle of this perfume. The fragrance saw the light of day on the occasion of the 10th anniversary of Viktor & Rolf's house's work. You can purchase this perfume for $224 at Nordstrom, $88 at Ulta Beauty, and $68 at Walmart. A Nordstrom reviewer commented, "Flowerbomb, in my opinion, has to be the most beautiful and comforting fragrance ever created. Sweet-soft-romantic-powdery. It's heaven in a bottle."
11. D.S. & Durga Grapefruit Generation Eau de Parfum
Grapefruit Generation by the cool Brooklyn-based brand D.S. & Durga is a citrus aromatic perfume. This one has a fruity smell paired with hints of tuberose, musk, and naturally grapefruit. It was created by David Seth Moltz. The price of this perfume is $260 at Nordstrom, $122 at Walmart, and $190 at Todd Snyder.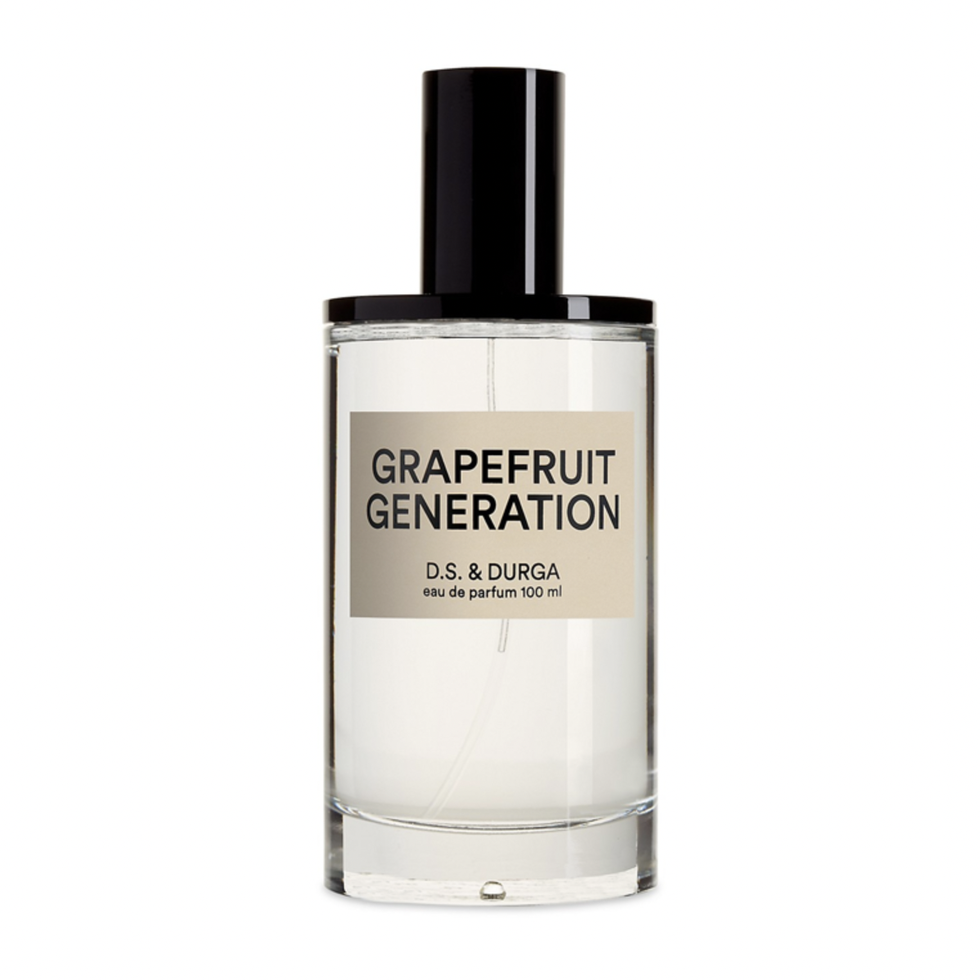 12. Dior J'adore Eau de Parfum
J'adore by Dior is one of the best women's perfumes which was launched in the year 1999. This perfume is a classic. Top notes tingle with sweet but balmy, slightly sharp floral with fresh mandarin. A heart is floral and opulent with sweet jasmine, plum, orchid, and rose. Vanilla, musk, and blackberry wrap us in a base with an oriental scent.
The cost of this versatile perfume is $148 at Sephora, $148 at Ulta Beauty, and $88 at Walmart. A Sephora reviewer shared, "Lovely floral scent, not too warm or heavy but still has good lasting power. Would recommended this to all ages and seems appropriate for both day and night. Gorgeous bottle."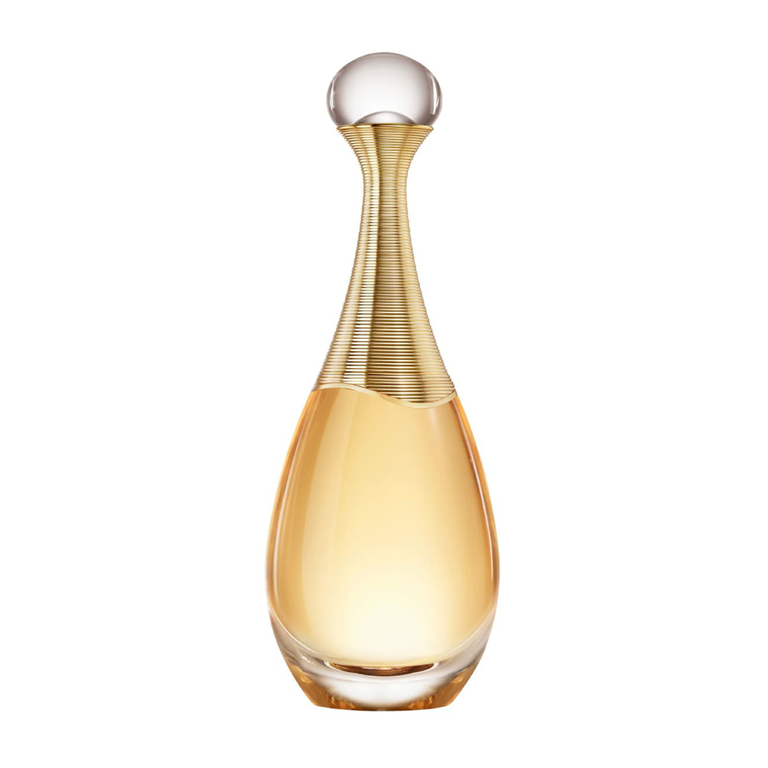 13. Acqua di Parma Peonia Nobile Perfume
If you are someone who loves peonies, then you can try Peonia Nobile by Acqua di Parma. It was launched in the year 2019. This perfume has a beautiful fragrance with notes of raspberry, geranium, Turkish rose, and peony. You can get this perfume for $175 at Nordstrom, $132 at Walmart, and $248 at Bloomingdale's.
A Nordstrom reviewer stated, "This is a lovely perfume with so many enticing scents–uplifting citrus, woodiness, and unusual florals. I found this to be really lovely, with good staying power."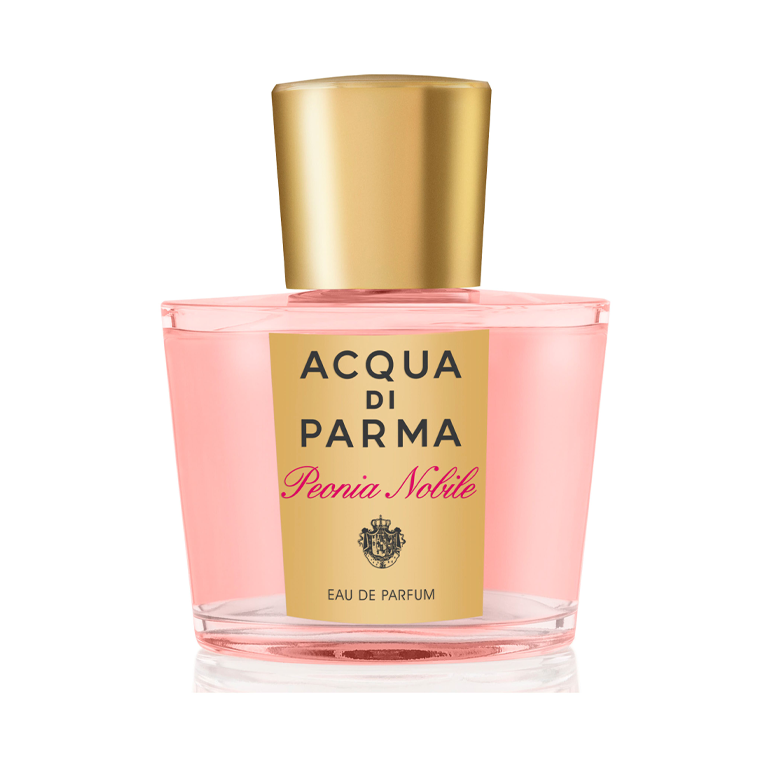 14. Ex Nihilo Fleur Narcotique Eau de Parfum
Fleur Narcotique by Ex Nihilo is a luxurious and fruity perfume that smells like summer in a bottle. It has traces of lychee, peony, orange blossom, and peach, with a little musk mixed in for good measure. The cost of this fragrance designed by Quentin Bisch is $225 at Saks Fifth Avenue.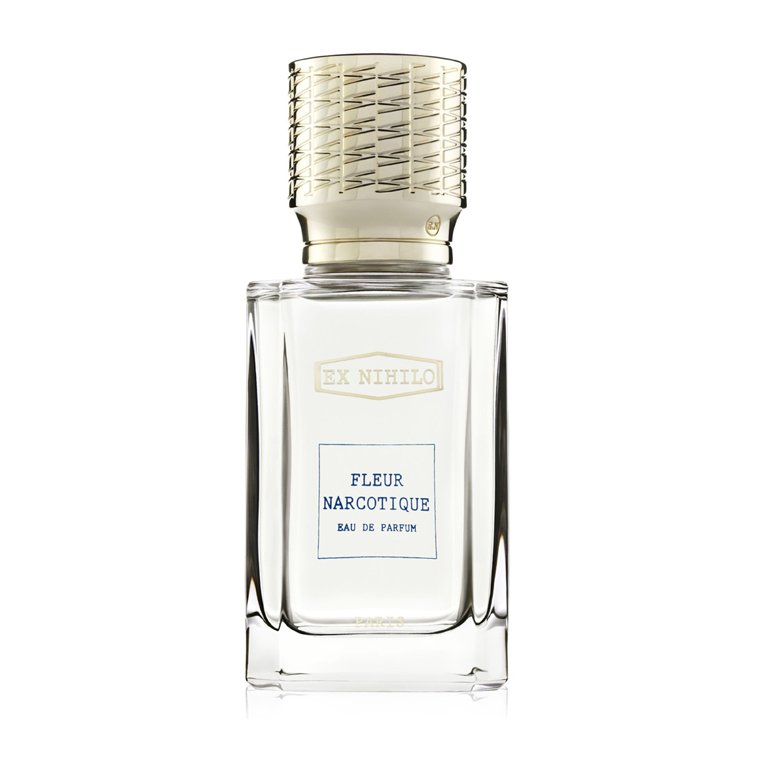 15. Chanel Chance Eau de Parfum Spray
Chance Eau de Parfum by Chanel was launched in the year 2005. The gorgeous notes of Jasmine and Iris form this sweet scent. It is a beautiful perfume that has a classic aroma. The smell of this perfume is light and soft. It will be perfect for a casual day out. The price of this perfume is $122 at Ulta Beauty.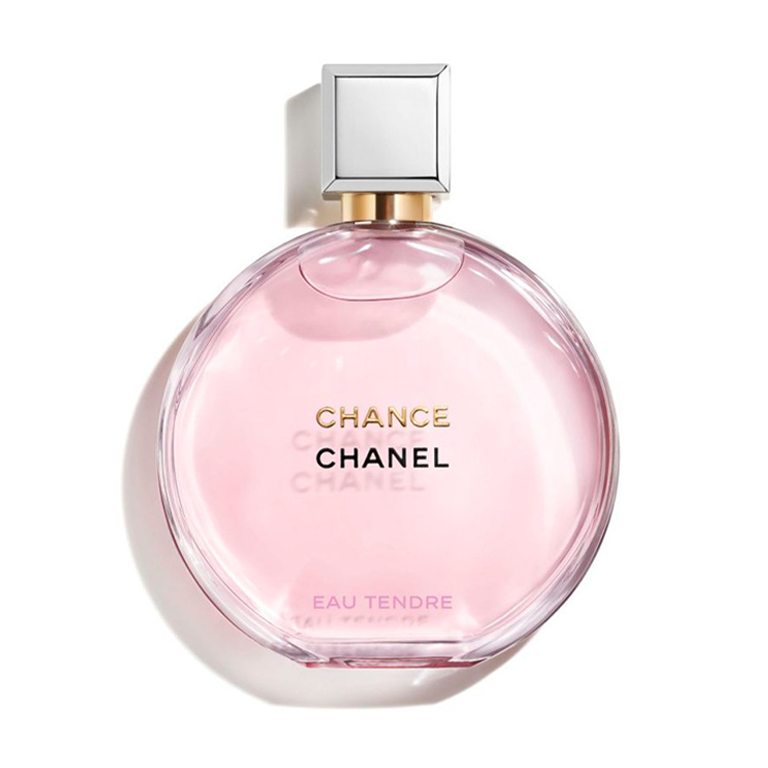 What is your favorite perfume at the moment? Kindly let us know your thoughts in the comments section below. Don't forget to stay tuned with us for the latest updates from the world of beauty, fashion, and lifestyle.