There is no need for complications in the journey towards fuller eyebrows. There are a variety of options available to craft thicker brows straight from the vanities. These include trustworthy brow pencils, serums that help the growth of the eyebrows, and many more. However, if you're looking for something that has a bit longer lifespan, eyebrow tinting is the best option. This blog explains everything you need to know if you want to go for this almost permanent brow dye.
What Is Eyebrow Tinting?
Bold brows are timeless! Yes, you can always make your getting-ready routine time-consuming by using all sorts of pencils, powders, and gels. But, these aren't time-savvy and effort-savvy things.
On the other hand, with eyebrow tinting, even modest eyebrows can also get a fresh and bold look that lasts for a couple of weeks. This isn't all, eyebrow tinting is a comparatively low-risk and low-cost salon treatment. After this, you don't need to spend hours on your brow makeup every day.
In case your natural brows are thinning or are light in color, you're probably worried about how can you make them pop.
You just got a lovely hair color but your brows are gray telling a different story. Maybe you love your eyebrows but don't go through hectic grooming and makeup routine daily.
Eyebrow tinting is what you're looking for!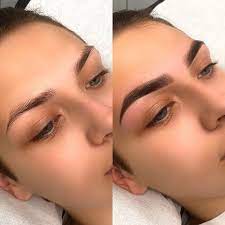 How long does eyebrow tinting?
 Different factors determine how long your eyebrow tinting will last. On average, it lasts for 3 to 8 weeks. Factors affecting the duration of eyebrow tinting are:
What kind of dye is used

How much pressure do you put while scrubbing your face

Which face cleanse or makeup remover do you use

Amount of sun exposure

Your hair growth time and hair shedding time
Generally, if not more it'll still last around a month with touch-ups.
What is Brow Timing Procedure?
Your makeup artist and aesthetician will ask you to fill out a medical and contradiction form to make sure you get a safe eyebrow tint procedure.
Next, you both will talk about which shape you prefer, what dye will best suit you, and your goals.
Vegetable-based dye is a great option. It is recommended to always go for shades that are darker than the color of your hair. This will add depth to your face. Avoid "matchy-matchy." I will only make you look one-dimensional.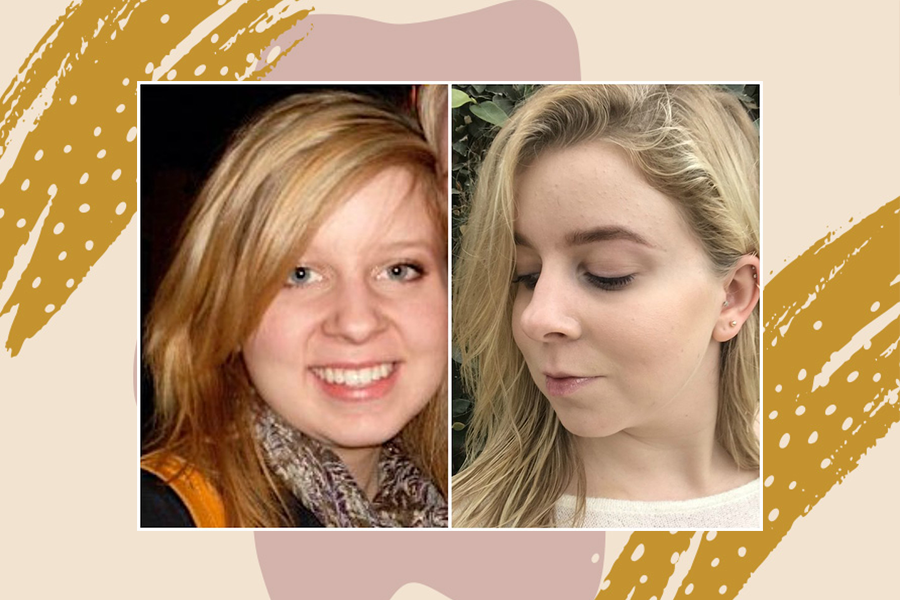 Almost everyone goes through the below-given steps:
Cleaning your brow area using pH stabilizing rinse

Eyebrow hair is brushed and your desired shape is mapped]

To prevent staining of the skin, barrier cream is applied near the eyebrows

Lastly, applying the tint
The texture and shade of your hair decide for how much time the dye will be left on your eyebrows. The time will be less if you've blonde hair and it will be more if you've thicker and darker brows.
In the end, a cool, wet cloth is used to clean your eyebrow area to remove any extra color or barrier cream.
Is Eyebrow Tinting Safe?
The majority of people don't experience any side effects after going through an eyebrow tinting procedure.
However, there are always inherent risks in whatever procedure or treatment you undergo near your eyes. Any dye that contains coal tar isn't recommended as it is not safe.
How to Take Care of Tinted Eyebrows?
There is nothing special you have to do to maintain your tinted eyebrows except try not to wash your face for 24 hours. Don't rub your eyebrow area.  wearing hats and using sunscreen during the daytime helps the dye last longer. Stay from exfoliators or harsh cleansers and only use a mild cleanser around your brow area. Oil-based facial products are strictly prohibited as your tint will be rubbed off.
Who is Eyebrow Tinting Best for?
Eyebrow tinting works on all skin tones, skin types, hair colors, and textures. It becomes a little tricky if you want to tint your white or gray hair with the procedure. Make sure you go to an expert who is involved in eyebrow tinting regularly. Grey hair is more stubborn and resistant, so you'll need a bit more adjustment with the process.
How Soon Can You See the Results?
Your eyebrows will look fuller and stand out immediately. It's time to decrease the amount of eyebrow makeup products you use. To make the tint last longer, you should visit the makeup artist for 4 to 6 weeks for touch-ups. How Safe is the Dye?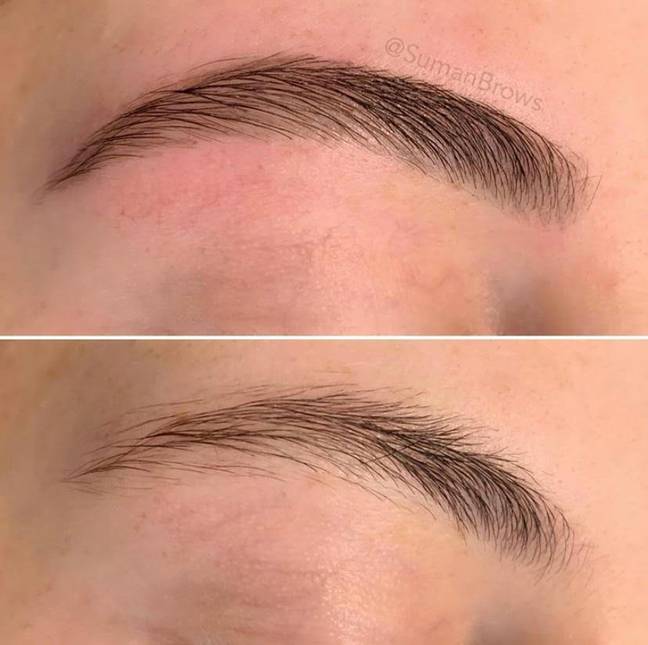 Be cautious while choosing a dye. No standard dye formulation is available. There are so many dyes out there that are full of preservatives for which there are no regulations.
How much does Eyebrow Tinting Cost?
Eyebrow tinting services are available ranging from $10 to $75. But, you can good services within $20 to $25.
Is Eyebrow Tinting worth it?
It is a personal choice if you regularly want to go through eyebrow tinting on a routine basis. The eyebrow tinting business is expanding.
People prefer this treatment as it is inexpensive, quick, and invasive. Although, vegetable dyes have to be put on your brows only for a few minutes henna demands a much longer time from you.
The best part is eyebrow tinting process only requires around 25 minutes. 
As it is possible to extend the time between the two appointments up to 8 weeks, you are free from the daily hassle of the makeup routine.
Why Eyebrow Tinting is Becoming so Popular?
It is because:-
1. Time savvy
Doing eyebrow makeup whenever you want to go out will consume more time than you can imagine. Eyebrow tinting makes you an owner of the full brows but without spending so much time. moreover, you are ever ready to go out anytime.
2. Bye to pain
The quote beauty is no more relevant here. Grooming your brows is painful considering plucking, tweezing, threading or waxing are all full of pain. Eyebrow tinting is painless and provides you with full and more finely defined eyebrows.
3. Always ready
As eyebrow tinting provides you with fully groomed eyebrows, you need no makeup. And it is smudge-proof, so you don't have to which season or what type of weather it is outside. Enjoy!
Final Words
So, if you want to get rid of the daily hassle with your eye makeup it's time you get your eyebrow tinting done at the earliest. It is super trendy, affordable, and lasts for about a month.