Jeff Bezos is off the dating market for now. At the moment, the Amazon founder is in a relationship with the news anchor Lauren Sánchez. For the unversed, the two of them were first romantically linked to each other in the year 2019 after Jeff announced his divorce from his wife MacKenzie after 25 years of marriage. Around the same time, Lauren was also divorcing her husband of 13 years, Patrick Whitesell, one of the most powerful agents in Hollywood.
An insider told People magazine that Jeff and Lauren had been spending some time together in the months leading up to the divorce. Since the time, the romance rumors of the pair have spread around on social media, their relationship has grown stronger as the two of them have been clicked together on family vacations, advocating for climate change and getting cozy on various occasions.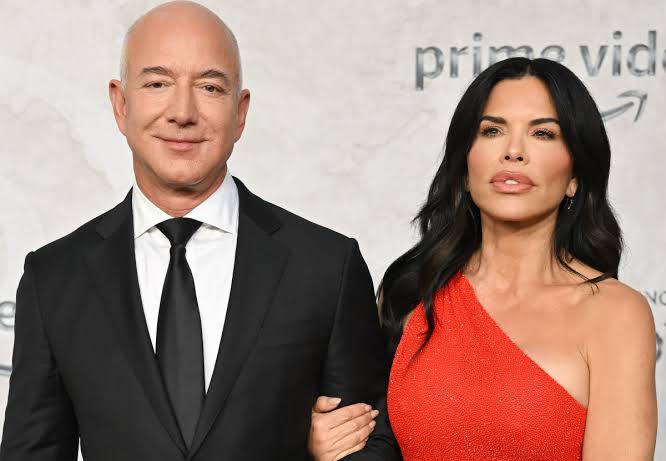 The duo wants to focus on their philanthropic work as a couple. A source told People magazine, "You can see and hear their excitement when they meet with partners on the climate, education, and homelessness work." Both Bezos and Lauren seem to have an interest in space. In a November 2022 interview with CNN, she talked about plans to launch into orbit in the year 2023.
Lauren mentioned that she won't go with Jeff but instead join a crew of women. So, who is Lauren Sánchez? Continue reading further to know everything about media personality Lauren Sánchez including her job, background, educational qualifications, and her relationship with Jeff Bezos.
Jeff Bezos and Lauren Sánchez were on friendly terms in the past
Before sparking romance rumors in the year 2019, Jeff and Lauren had already met each other and they were on friendly terms. In the snap shared below, Sánchez and her ex-husband Patrick Whitesell can be seen posing with Jeff. The picture was taken in 2016 at a holiday party for the movie Manchester by the Sea.
The film was produced by Matt Damon (one of Patrick's clients) and it was distributed by Jeff's Amazon. Whitesell knew when things took a romantic turn between Lauren and Bezos. An insider told People magazine, "Patrick and Lauren have been on and off for a while and have been separated. [Patrick] knew they were seeing each other."
Lauren Sánchez is no stranger to the spotlight
Yeah, you read that right. Jeff Bezos's girlfriend Lauren Sánchez is pretty used to mingling with the stars. Every now and then, the pair is seen hanging out with A-listers from Hollywood. In July 2022, they were seen dining out with the Top Gun: Maverick star Tom Cruise at London's exclusive The Twenty Two. They were also snapped together at celebrity hotspot Nobu in Malibu and attending high-profile events like Wimbledon's men's final.
When the business tycoon came back from his space flight in the year 2022, Lauren threw a grand party to celebrate his latest accomplishment. At that point, a source told People magazine, "Those coming are close family and friends (Jeff's brother was also on the rocket), including all of the couple's children."
Lauren Sánchez is a news reporter
Lauren Sánchez is a household name among Los Angeles TV audiences. From the years 2011 to 2017, she was a co-host of Fox's Good Day LA. In the past, she has also appeared as an entertainment reporter on Extra. In the year 2005, she became the original host of the dancing competition show So You Think You Can Dance. However, she bid adieu to the show after just one season to have her second child.
In addition to this, the mom of three has also appeared as a guest co-host on the popular talk show The View. Keeping aside her career as a media personality, she has also starred in a few movies such as The Longest Yard, The Day After Tomorrow, Fight Club, and Ted 2.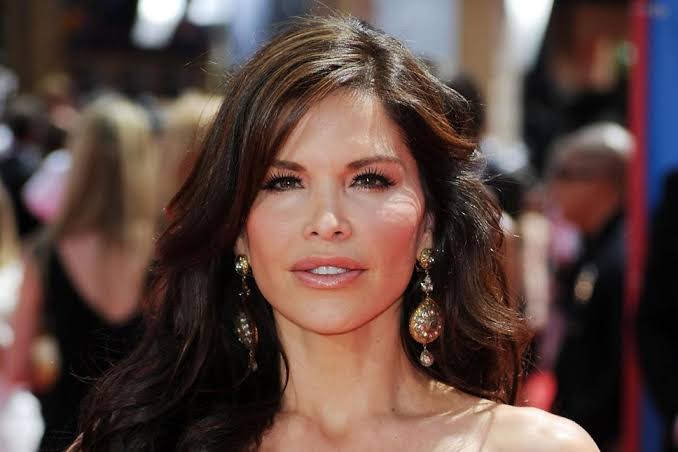 Currently, Lauren Sánchez is a pilot and she flies helicopters in movies
Apart from being a TV reporter and a mom, Lauren Sánchez is also a pilot. According to a report by The Hollywood Reporter, she specializes in aerial filming and served as a consultant on Christopher Nolan's Dunkirk. While having a chat with the media outlet, she said, "I had my job, I had a career, and then I found a calling. I loved entertainment and I loved filming, and so I got to combine all of it."
The news anchor bagged her helicopter's pilot license in June 2016. Soon after, she started Black Ops Aviation, an aerial film and production company. During an interview with The Hollywood Reporter, she mentioned that she regularly flies with her children. At that time, she told the publication, "I want to be in a helicopter all the time. Life can be so chaotic with so much going on. Lift off and you're in an energy space that no one else is in. It's calming. When I'm up there, I'm completely satisfied. I'm like, 'This is where I need to be.'"
It has been reported by the media outlet Page Six, that the pilot was also hired to film aerial shots for Bezos' company Blue Origin. Not long ago, she worked in Catherine Hardwicke's upcoming Miss Bala starring Gina Rodriguez as an aerial producer.
In January 2023, Lauren Sánchez dropped a sweet post to wish her beau Jeff Bezos a very happy birthday
Earlier this year, in January, Lauren took to her Instagram page to wish her billionaire boyfriend Jeff Bezos a very happy birthday. She posted a series of pictures of herself and her beau on her Instagram feed. She gushed over her man in the caption of the post.
"Happy birthday to the man of my dreams, who lights up my world with his laughter and kind heart. You have shown me that no great love is not bravely fought for. Thank you for always being by my side and for being the most loving and supportive partner. I am so grateful for the memories we have made and the adventures yet to come. Here's to many more birthdays filled with love and laughter," she wrote alongside a carousel of pictures of the pair from their adventures together including snaps from their March trip to Columbia and their October trip to Rome.
Last year, The Day After Tomorrow star honored her boyfriend on his 58th birthday with a special birthday tribute on the social media platform Instagram. She started by writing, "If I had one wish for you on this 58th time around the sun, it would be that the world will see you through my eyes. Yes everyone knows you are brilliant, but they don't always see your heart the way my eyes do."
The Emmy Award-winning journalist went on to say, "They don't see the man who puts everything aside to help a sick friend, but my eyes do. They don't see the man who wakes up early every morning to make breakfast for the kids so they can laugh and talk about life and science and how to make this world a better place—my eyes do."
She further added, "They don't see the man who wants everyone to feel joy, whose heart is immeasurable and whose ability to love is infinite. My eyes see this. Happy birthday mi vida. I wake up every day excited to love you."
Lauren Sánchez wants the world to see her boyfriend Jeff Bezos the way she does
During an interview with WSJ. magazine which was published on January 25, 2023, Lauren spoke about the side of her boyfriend Jeff Bezos that most people don't get to see. Then, she shed some light on the funny side of her beau Jeff and she told the magazine, "He's really funny. He makes me laugh all the time. He can be goofy."
Sánchez also stated that Bezos has a very distinct laugh. She went on to say, "If I'm at a party and we get separated, all I have to do is wait a second and he laughs and it's like, he's over there."
Lauren Sánchez is very passionate about climate change
In the year 2021, Jeff and Lauren had a meeting with then-Prince Charles to talk about climate change. Then, she uploaded a slideshow of pictures of the pair with Prince Charles on her Instagram feed. She also posted a solo picture of Bezos. She simply captioned the snaps, "Discussing climate change with the Prince of Wales."
Their meeting took place at Dumfries House, a part of The Princes' Foundation, the educational charity Charles established in 1986. She also reflected on the pair's commitment to "bringing action against climate change." In an Instagram post shared, she wrote, "I snapped this photo during a brief walk- a reminder of how the natural world is so stunning and beautiful, and that we must do our part to protect it."
Last year, Lauren also accompanied the Amazon billionaire to Colombia's Chiribiquete National Park to gather more information about local deforestation in light of work undertaken by the Bezos Earth Fund to support conservation groups in the area.
Lauren Sánchez had a different name in college
Let's talk about the educational qualifications of Lauren Sánchez now, in the early 1990s, she attended El Camino College in Torrance, California. Then, she even wrote for the school's newspaper. As per the official website of her Alma Mater, at that time, she was well-known by the name Wendy Sánchez.
Lauren Sánchez's brother Michael sued Jeff Bezos
Lauren tries to keep her personal life out of the limelight. According to the court documents obtained, her elder brother talent manager Michael Sánchez sued Bezos and a consultant of his for claiming to the press that he had leaked "graphic, nude photographs" of Bezos.The claims came out in response to a story by The National Enquirer that revealed the personal text messages between Sánchez and Bezos, outing their relationship.
At that time, Lauren's brother Michael claimed that the fallout from Bezos' comments had the consequence of "alienating him from his family and professional colleagues" and that he was only working with the Enquirer to control the narrative for his sister, not to leak salacious photos.
Then, Lauren stated that her brother Michael was wrong. In a statement issued via her attorney, she said, "He secretly provided my most personal information to the National Enquirer – a deep and unforgivable betrayal. My family is hurting over this new baseless and untrue lawsuit, and we truly hope my brother finds peace."
Lauren Sánchez was married to Patrick Whitesell before
Jeff and Lauren have another similarity, both of them have walked down the aisle once. Prior to his romance with Sánchez, Bezos was married to MacKenzie Scott. In 2019, the pair pulled the plug on their romance after 25 years of marriage. In January of the same year, they announced the news of their split via an official statement. Then, they issued a joint statement that read, "After a long period of loving exploration and trial separation, we have decided to divorce and continue our shared lives as friends."
It further read, "We've had such a great life together as a married couple, and we also see wonderful futures ahead, as parents, friends, partners in ventures and projects, and as individuals pursuing ventures and adventures." In a separate statement, MacKenzie announced that the divorce was final and she mentioned that she was "looking forward to the next phase as co-parents and friends."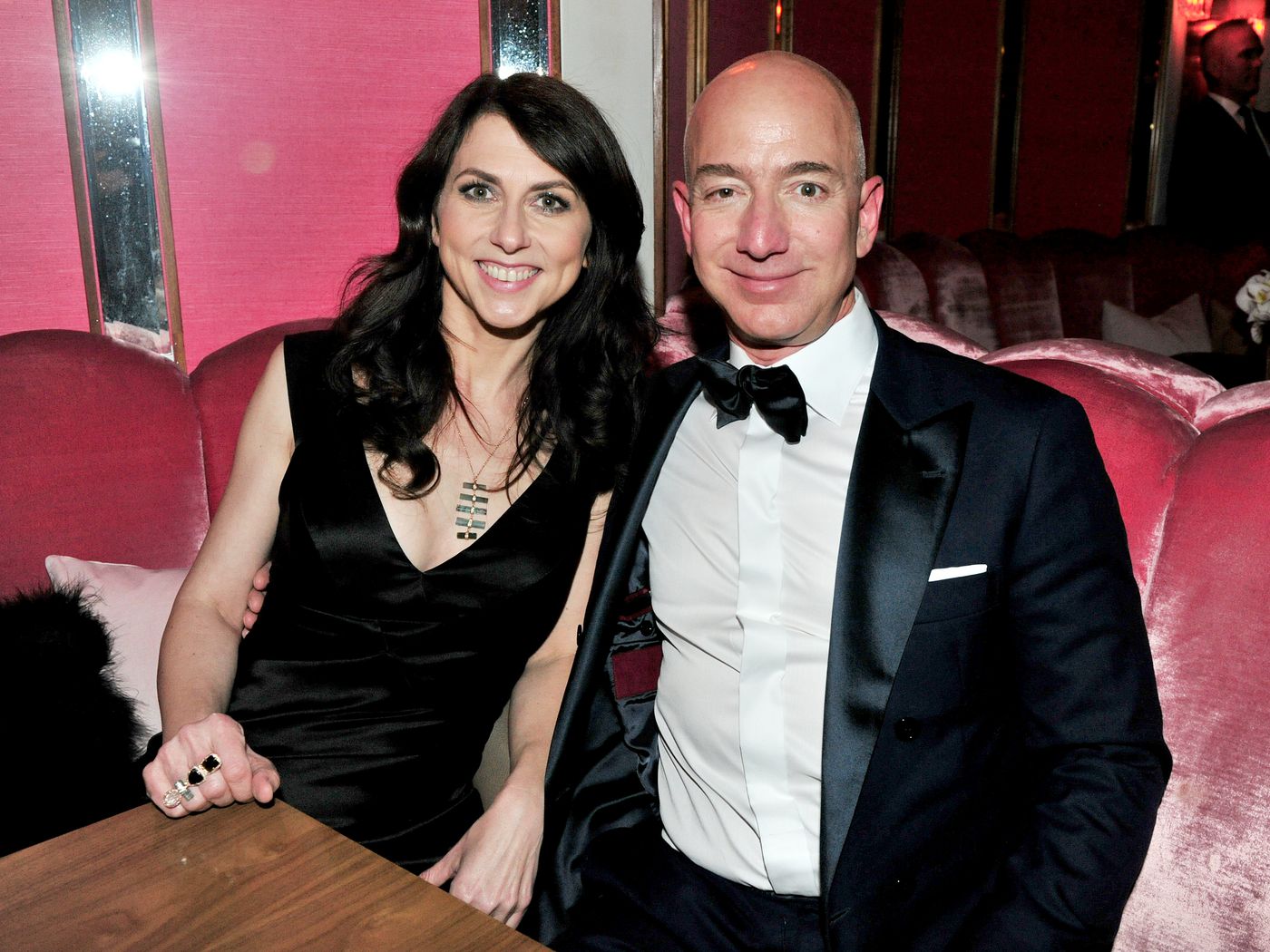 On the other hand, when we ponder over Lauren, she tied the knot with Patrick Whitesell, a Hollywood agent and founding partner of Endeavor talent agency in the year 2005. The pair was together from 2005 to 2019. Throughout the course of their marriage, the former couple welcomed 2 kids together.
Lauren gave birth to her and Patrick's first child together, son Evan in 2006. The pair's second child together, daughter Ella joined them earthside, in 2008. Sánchez also has a son named Nikki from her previous relationship with former NFL tight end Tony Gonzalez.
Do you think Jeff Bezos and Lauren Sánchez are a match made in heaven? Drop your thoughts on the pair in the comments section below. Check this space for more information from the world.