She is a barbie girl living in her own world! For those of you who are unaware, let us share with you, Valeria Lukyanova is a Ukrainian model who has taken the world of social media by storm due to her uncanny resemblance to a barbie doll. At the moment, she has 1.9 million followers on Instagram. She is well-known by people all over the world as 'Human Barbie'.
As per various media outlets, Valeria has undergone many cosmetic surgeries in the past to look like a barbie doll. In order to create a perfect Barbie impression, she uses makeup and contact lenses over her naturally green/gray/blue eyes. Continue reading further to know everything about Valeria Lukyanova aka human barbie including her background, early life, profession, and personal life.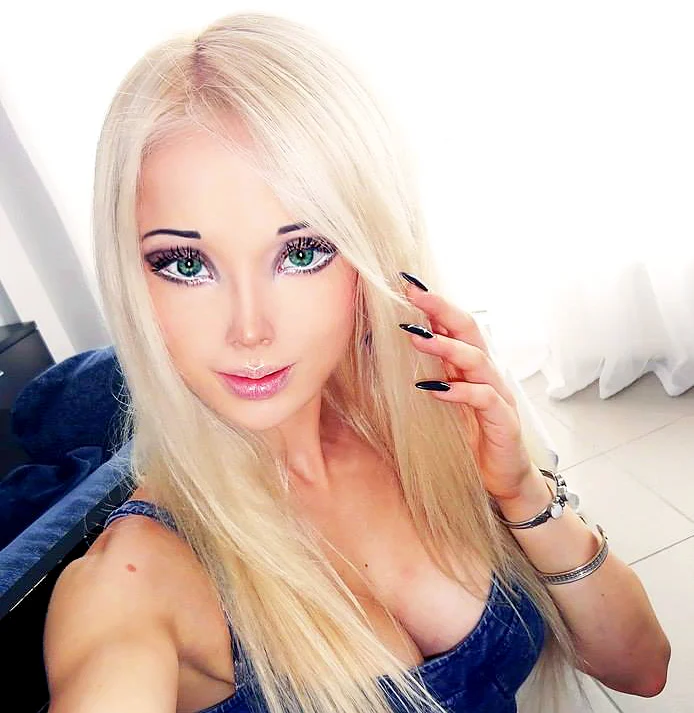 Here's all you need to know about Valeria Lukyanova's early life
Valeria Lukyanova who's popularly known by her fans as 'The Human Barbie' has a couple of other nicknames such as "The Russian Barbie", "The Ukrainian Barbie", and "The Odessa Barbie". She was born in the year 1985 in Tiraspol, which was then part of the Moldavian SSR in the Soviet Union. At the moment, the Russian-origin entertainer is 37 years old.
When we talk about Valeria's parents, her mom Irina worked in the military sector, on the other hand, her father was a builder by profession and he also worked as a disc jockey part-time. She resided in Odesa, Ukraine until the year 2014 and then she moved to Moscow. Then, she graduated with a degree in architecture from the Odesa State Academy of Constructions and Architecture.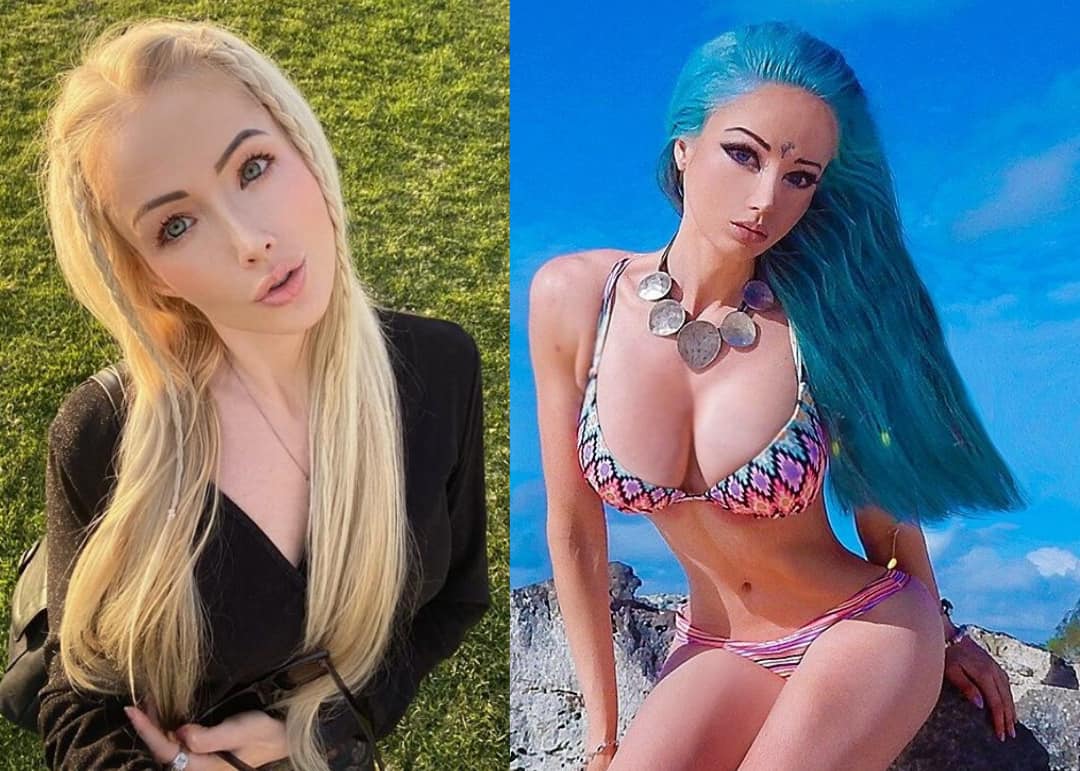 In a 2017 interview with InStyle, the Ukrainian model spilled the beans on her childhood and said, "My childhood was very cheerful. I attended interesting clubs, and I had many hobbies. For example, I did hand-to-hand fighting in aikido, as well as target shooting. I went on hikes, and went in for tourism. I've always been fond of astronomy. My childhood was very rich."
When did Valeria Lukyanova step into the world of modeling?
Valeria Lukyanova started modeling at the young age of 16. In the year 2007, she won the international beauty contest titled "Miss Diamond Crown of the World". Nearly 300 candidates took part in the worldwide beauty contest which was open to all females and had no rules against plastic surgery or other forms of body modification. Later on, she had a couple of photo shoots and interviews, some of which also consisted of erotic photos published in Russian media.
After sharing photos and videos of herself on social media, Valeria grabbed the eyeballs of the public and gained a good fan-following online due to her Barbie-like appearance. At that point in time, she became famous after reports of her "almost inhuman beauty" popped up on the internet.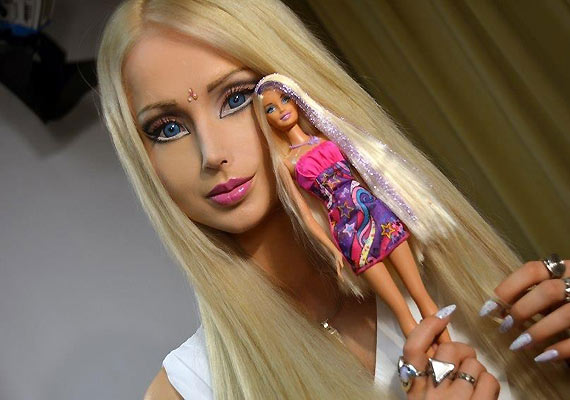 The real-life human barbie first shot to fame outside Russia after appearing on the Jezebel blog. Soon after, she was photographed by Sebastian Faena for V magazine. Then, she was referred to as a living human doll.
Valeria Lukyanova's acting and music career explored
Valeria serves as an instructor at the School of Out-of-Body Travel, "an international school in which our instructors show students how to leave their physical body and travel in their spiritual body." Amatue is her spiritual name.
Apart from this, Lukyanova is also an opera singer and composer. As of right now, she has also released a total of two albums under her name Amatue: Sun in the Eyes, and 2013. She has even written a book called Astral Travel Amatue, which revolves around her astral trips which she made freely downloadable as an RTF file from her website in 2012.
Valeria made her acting debut in Susannah O'Brien's horror film The Doll which was released in the year 2017. The film which also stars Mindy Robinson and Ron Jeremy was presented at the Cannes Film Festival in the year 2017.
Did Valeria Lukyanova undergo plastic surgery to look like a real-life barbie doll?
During an earlier interview, the blonde beauty spoke about her comparisons to barbie dolls. Then, she said, "I do not think that I look like a Barbie. I think I just look like a classy girl. It takes about an hour and a half to do that. That I did a bunch of surgeries to look like a doll and know nothing more about me. It is actually completely different and my look is only a side effect of my inner world."
In the same interview with InStyle, Valeria was asked whether she underwent the knife to obtain her barbie-like appearance. At that time, she told the media outlet, "Yes, I have had plastic surgery on my bust. I think that if you have shortcomings, then it's okay to correct them, which is what I did." She went on to say that she wouldn't mind having plastic surgery in the future. She continued, "I am not against surgery. If I see that I need anything else in the future, then I will do it."
Apart from the breast augmentation procedure, the model has denied getting any additional procedures. According to plastic surgeon Dr. Sam Rizk, Valeria has undergone many procedures such as rhinoplasty and body contouring to lower her waist size and achieve her barbie-like appearance.
Is Valeria Lukyanova single or married?
The answer to the above question is married. The model tied the knot with her childhood friend, Ukrainian businessman Dmitry Shkrabov in the year 2013. In the past, she revealed that she does not want to have kids or a "family lifestyle."
During a media interaction, Lukyanova said, "It has everything to do with the desperate desire to get married. A woman here is brought up for two things: marriage and motherhood. Valeria is the ultimate demonstration of what a Ukrainian woman is willing to do to herself. I bet she is exactly what men dream about."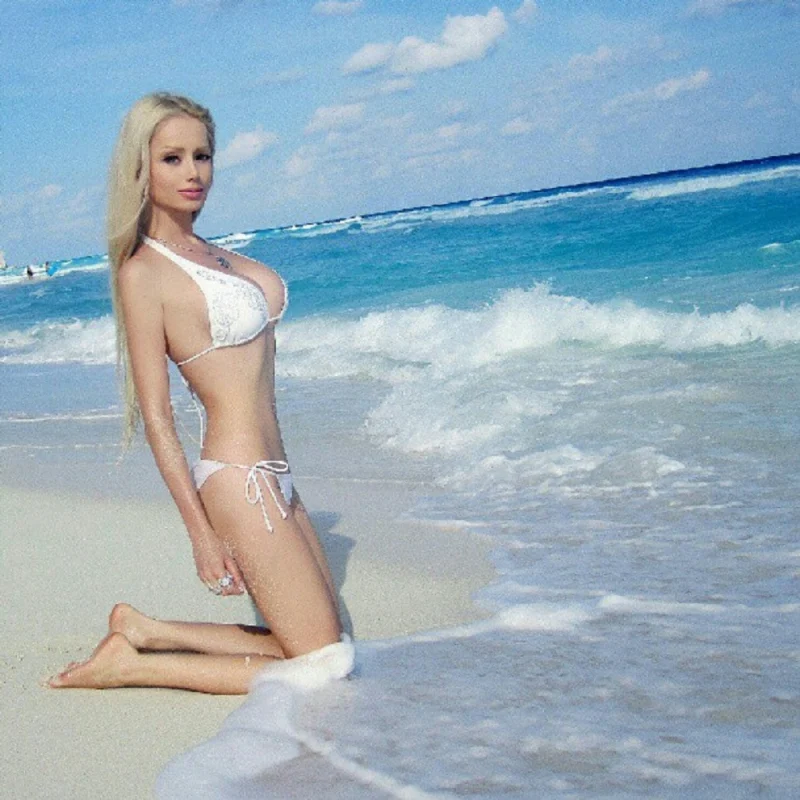 Do you think Valeria Lukyanova looks like a real-life barbie? Kindly let us know your thoughts on the same in the comments section below. Don't forget to check this space for more updates from the world of showbiz.